Multiple world champion Manny Pacquiao has agreed to fight Britain's Olympic silver medallist Amir Khan on April 23, both boxers said on Sunday.

The 38-year-old Pacquiao had said four days ago that he and Khan's management were in discussions for the fight, despite an earlier announcement the Filipino's next bout would be against Australia's Jeff Horn in Brisbane.

Pacquiao, however, had said that Horn was one of many possible opponents.

"Negotiations between team Pacquiao and team Khan have come to terms for the April 23 bout as this is what the fans wanted," Pacquiao tweeted.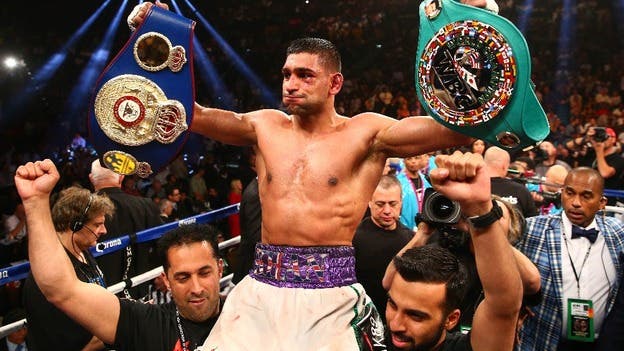 The 30-year-old Khan, who won silver as a lightweight at the Athens Olympics, has not fought since last May when he moved up two weight classes to fight middleweight Canelo Alvarez.

The much bigger Mexican proved too powerful and the Briton was knocked out in the sixth round and he is likely to drop back to welterweight to fight Pacquiao, who holds the World Boxing Organisation title at the weight.

"My team and I have agreed terms with Manny Pacquiao and his team for a super fight," Khan said on his Twitter page.
Neither of them gave a venue for the match but a source in Pacquiao's office said the bout would be in the UAE.
Pacquiao's American promoter, Bob Arum, has previously been quoted as saying on the ESPN that "Manny is trying to get a fight done in the United Arab Emirates, and the people there favour him fighting Amir Khan".
Spokesmen for the World Boxing Organisation welterweight champion Pacquiao could not immediately be contacted for comment.

Pacquiao won the WBO welterweight title last November against American Jessie Vargas in Las Vegas with an unanimous decision.