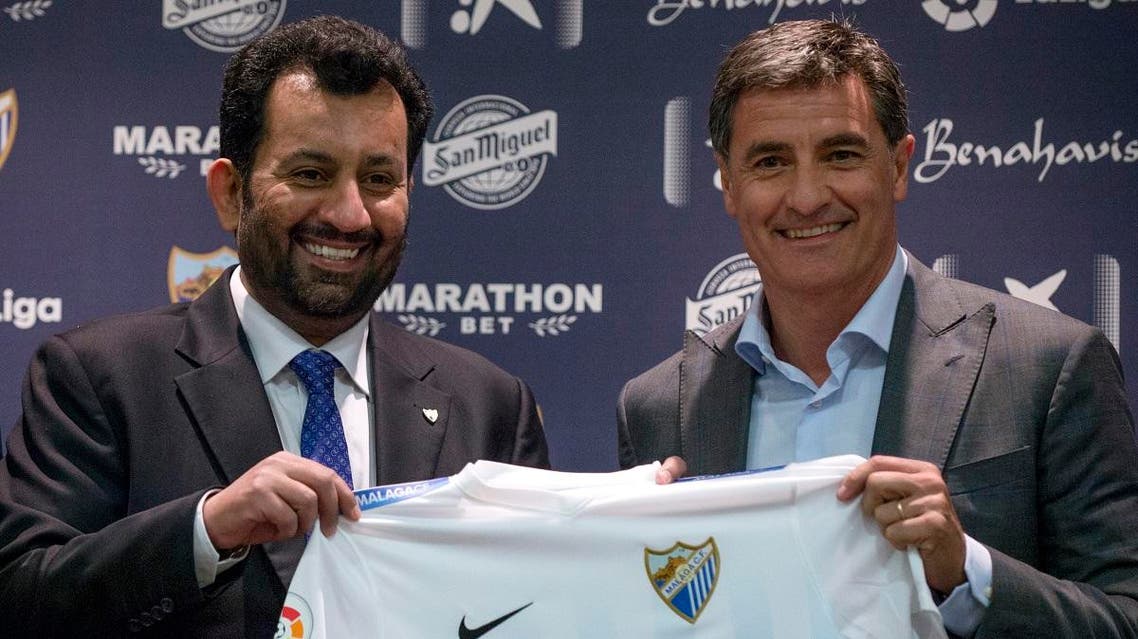 Barcelona to report Malaga President Abdullah Al-Thani over 'Catalan scum' tweet
Barcelona FC have said they will report Malaga president Abdullah Al-Thani to the national sports council, Spanish football federation and La Liga for comments that latter made on social media.
Al-Thani reportedly tweeted: "God willing [Madrid] will get beaten by us, but the Catalan scum will not get a whiff of the title after the lies they spread about Michel."
The football club owner posted another tweet on Thursday saying that he meant the insult toward Catalan media as a response to "false lies they attributed to (Malaga coach) Michel".
Michel and Barcelona FC coach Luis Enrique traded barbs earlier this week after Michel gave an interview on Tuesday in which he allegedly suggested he wanted Madrid to win the title.
An official Barcelona statement read: "FC Barcelona expresses its rejection of and indignation towards the contents of a tweet published by the president of Malaga CF, Abdullah Al-Thani, with sentiments that attack the principles of fair play, of ethics and the legality that should govern sporting competition.
"For this reason the club will report this case to the Anti-Violence Committee, the Superior Council for Sport and will refer the matter to the competition committee of the Spanish Football Federation (RFEF) and the Department of Integrity of La Liga."