Real Madrid and Barcelona legends such as Ronaldinho, Nicolas Anelka and Roberto Carlos went head to head on Friday at the Camille Chamoun Sports City stadium in Lebanon for a friendly game - ending 3-2 for the Catalans.
Ronaldinho did not take time to set up the the game as his no-look lob assist put Ludovic Guili in through on goal to score past Madrid's keeper in the 8th minute.
"Regardless of the players' age and the game's slow tempo it's still good," Krikor Yeretzian, a Real Madrid fan watching the game told Al Arabiya English.
Madrid's Fernando Fernandez scored from outside of the box in the 29th minute to level the score.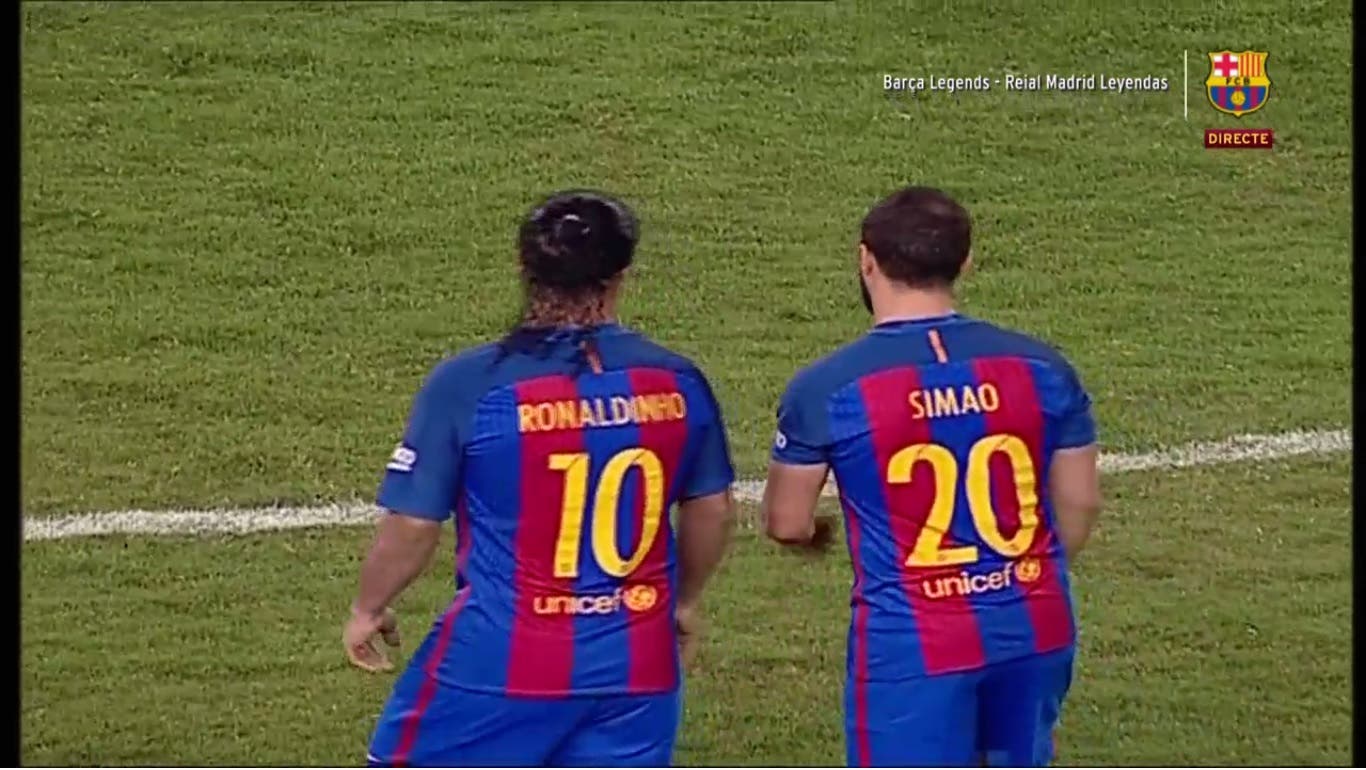 Ronaldinho did not stop there as a wonderful pass to Simao placed the Catalan legends at 2-1 at the 38th minute.
Guili scored his second goal in the 60th minute after Ronaldinho's third assist of the night.
The stadium was filled with fans from all over the country coming to catch a glimpse of their favorite retired legends.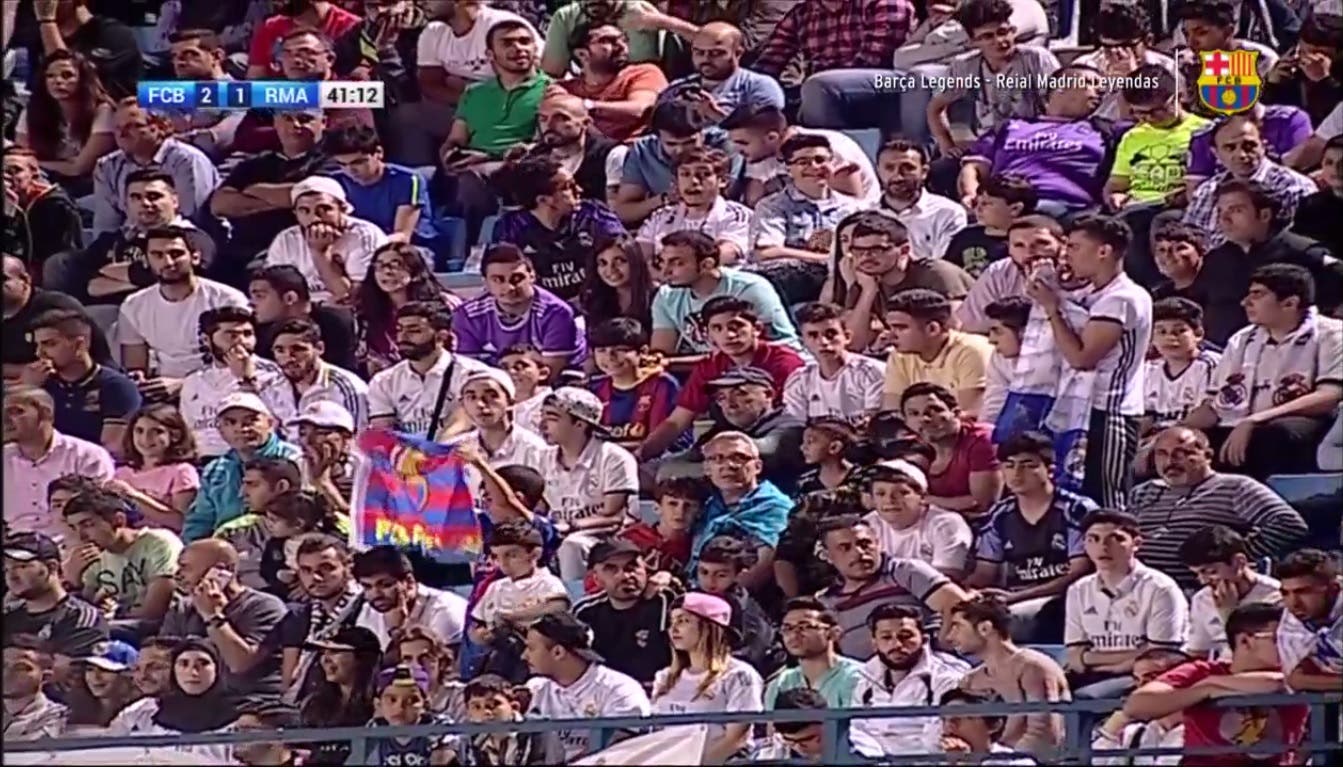 "There are a lot more Barca fans, but it really doesn't matter since the whole stadium explodes at every goal," Yeretzian said.
"Lots of these people have never seen a live football game with foreign players so it's a fun and exciting atmosphere," he added.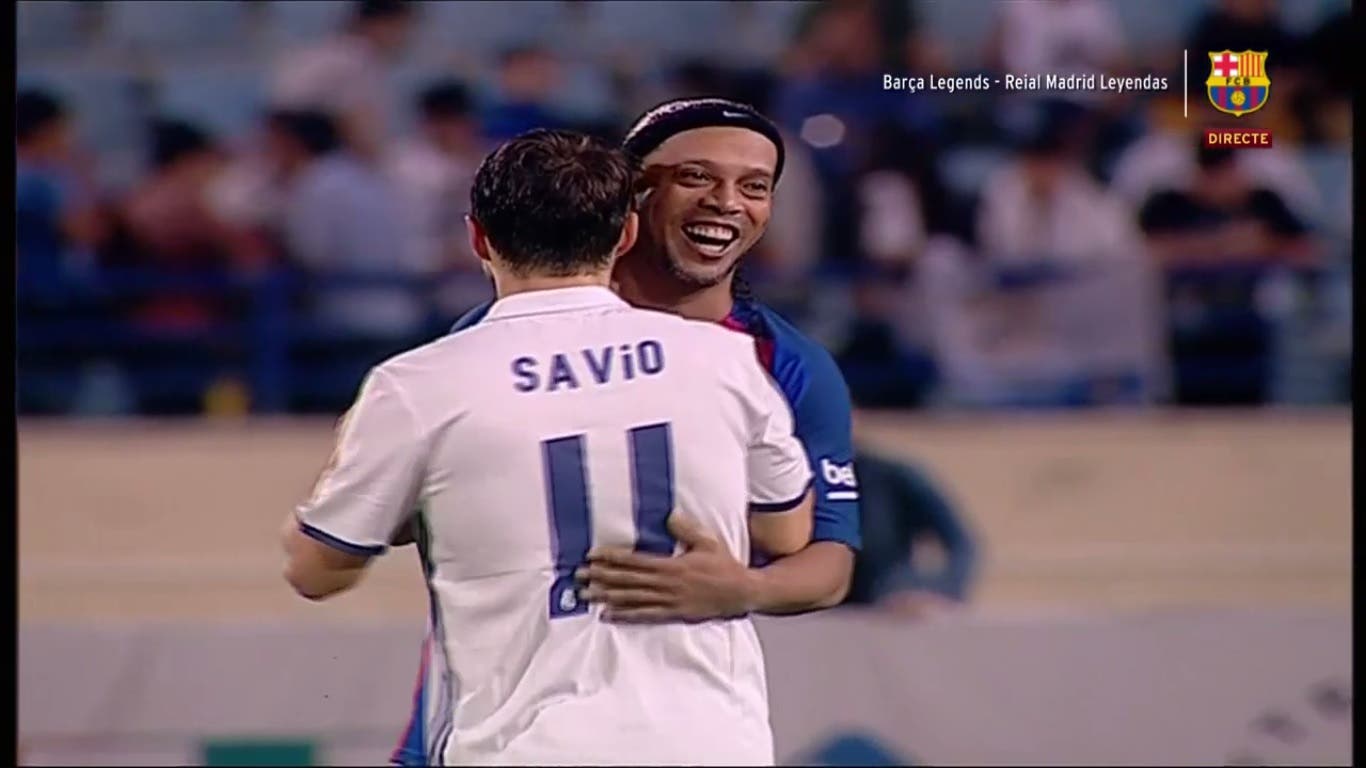 The two sides featured veterans from both teams.
The day before, the players met with Lebanese President Michel Aoun as well as Prime Minister Saad Hariri.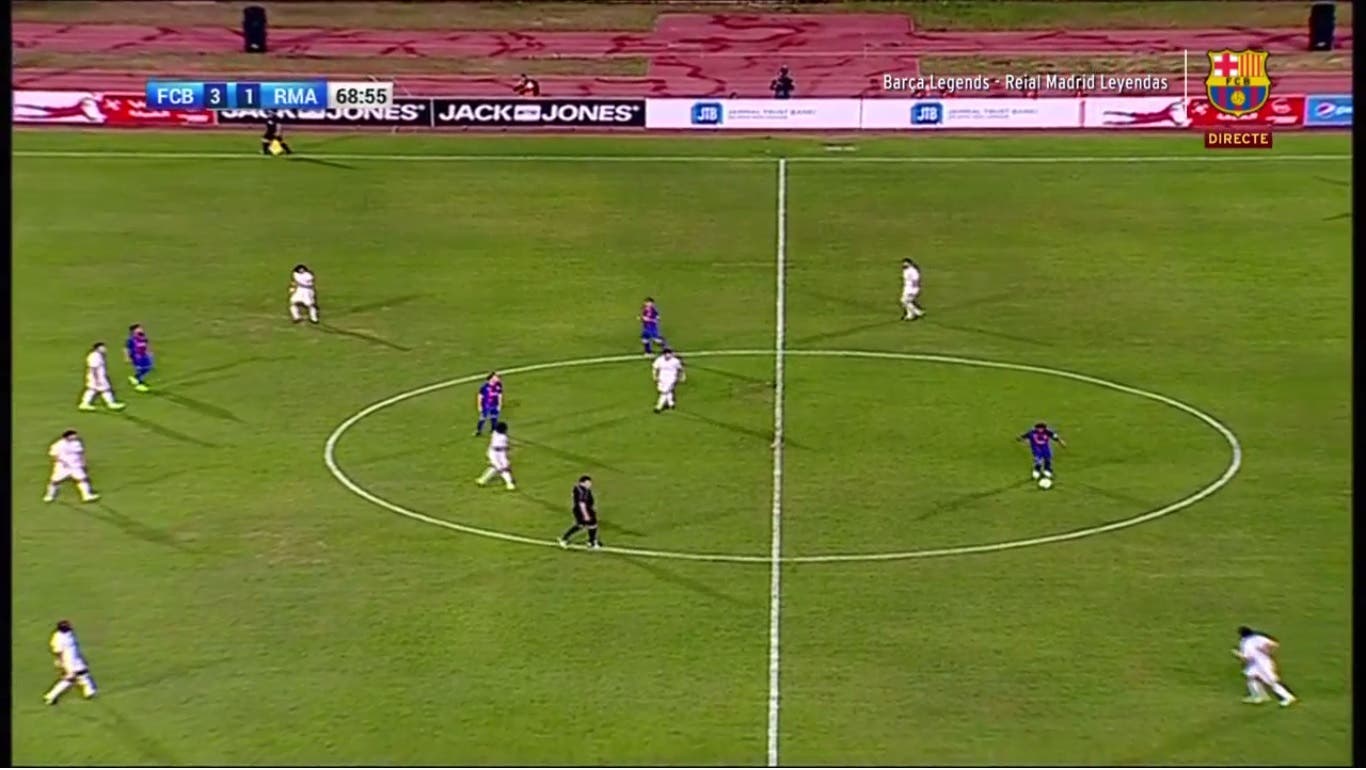 This is the second time high-profile football players have come to the country in recent times. Last year, the likes of Paul Scholes, Luis Figo and Carles Puyol played in a friendly match against Lebanon's All Stars.