A brilliant player from war-ravaged Aleppo has starred in Aizawl Football Club's victory in the Indian League, the premier football championship in a nation of 1.4 billion, throwing a spotlight on Syria's seemingly unending civil war.
Mahamoud al-Amna, the ever-smiling 34-year-old mid-fielder, played for the Syrian national team from 2002 to 2011.
As internal turmoil and conflict escalated post Arab Spring, he signed up for professional clubs in Iran, Iraq and Malaysia before donning the colors of Mohammedan Sporting, a legendary club in Kolkata, capital of India's West Bengal state and the epicenter of football in the country.
This year al-Amna moved to Aizawl FC in Mizoram province of India's remote north-eastern region.
Arabic-speaking coach
The Syrian shone as Aizawl FC's backbone after being recruited by coach Khalid Jamil who is no stranger to the Middle East.
A fluent Arabic speaker, Jamil was born to Indian parents in Kuwait where he grew up before donning the Indian jersey for several years until he turned coach.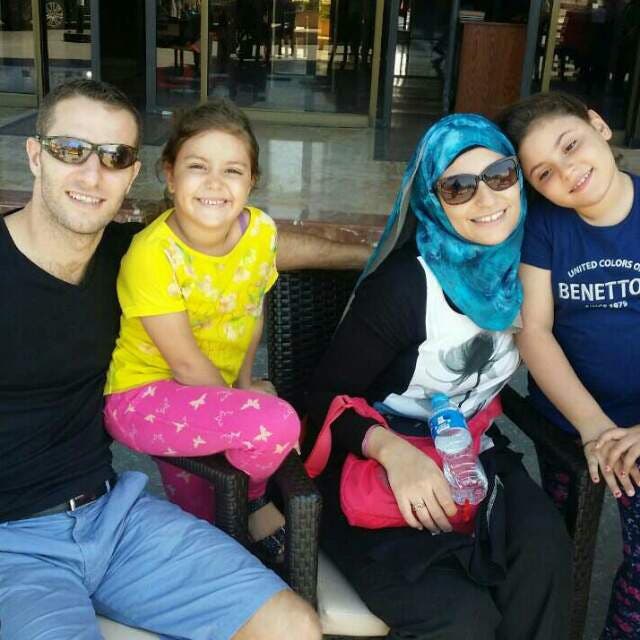 "I can't stop thanking God for Aizawl FC's stunning victory. But I also keep praying for the safety of my family and friends in Aleppo where anyone can get killed without a warning", al-Amna told Al Arabiya English.
"I dread receiving bad news – something terrible can happen in Aleppo at any time of the day or night. Many people I know have already been killed in blasts and attacks."
'India's Leicester City'
Football buffs are busy comparing Aizawl FC's sensational triumph – in which al-Amna played a stellar role - with Leicester City FC's unexpected victory in the English Premier League last year as it is the first club from India's northeast, considered the country's backwater, to lift the coveted national trophy defeating many fancied clubs.
"Mizoram is an oasis of peace compared to my tragic motherland, particularly Aleppo – the war-devastated city where I first kicked a football. Since my wife is an Egyptian, she lives in Cairo, where my ageing parents have also moved to because of the war. But my brother and sister still live in Aleppo," said al-Amna.
"So you can imagine how tense I am about their safety and well-being. I am so scared that I keep calling them."
Gas attack back home
Al-Amna was practicing hard ahead of Aizawl FC's biggest match against Bengaluru FC on April 9 when news about the chemical attack in Syria – which prompted Washington to step in - reached him.
"I was devastated. I was nearly 6,000 miles away from Syria but I could still feel the impact of the deadly gas attack."
Al-Amna is friendly with every player and club official. But there is a special bond between him and coach Khalid Jamil as they can converse in Arabic.