For all his mitigating talk of injuries and Europa League commitments, Manchester United's Jose Mourinho is struggling to throw off his reputation as a risk-averse manager whose teams no longer match their main rivals.
A blizzard of statistics accompanies each Premier League games these days and Sunday's 2-0 defeat at Arsenal threw up a particularly damning one - no Mourinho team has scored away against a big six team since January 2015 when Chelsea lost 5-3 to Spurs.
This season United have appeared particularly negative in drawing blanks at every major rival, with the same expected at Tottenham Hotspur next Sunday when Mourinho predicted it will be impossible to compete properly three days after the Europa League semi-final second leg against Celta Vigo.
Not everyone buys into his logic, however, with former Ireland striker Tony Cascarino among several accusing him of negativity.
"Jose Mourinho isn't doing enough with this Manchester United team," wrote Cascarino in the Times.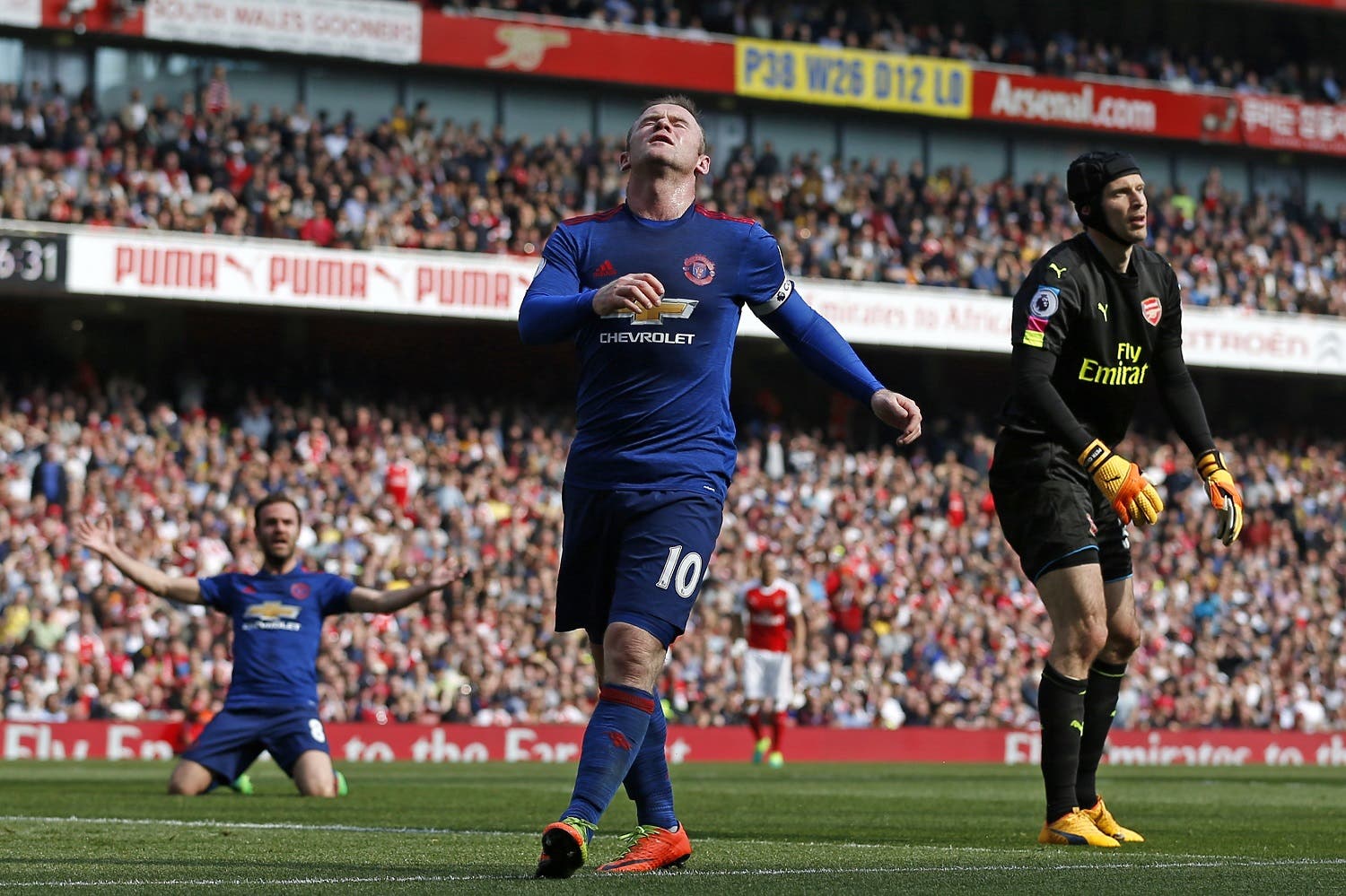 "We know he can be conservative away from home but he's showing the opposition too much respect by sitting deep and not attacking away from Old Trafford. There's almost a sense of fear about the players and that isn't what United fans expect.
"At the minute there is little for their rivals to worry about."
Anyone who witnessed the bank of United midfielders camping in front of the defense on Sunday would struggle to disagree.
Mourinho believes it will be "impossible" to finish in the top four but that might be down to his own negativity in a season when other teams, most notably Spurs, have reaped rewards for adventure.
Against Arsenal, Mourinho was probably alone in quibbling with the result.
"We didn't deserve to lose," he said. "The game was under control. Our chances were the big chances of the match. I was happy with the players."
Among the standouts was Italian full back Matteo Darmian who man-marked Mesut Ozil whenever the German ghosted into United's half, but critics might argue with the negative brief.
So far this season, United have also scrambled goalless draws at Liverpool and Manchester City, appearing second best in both games, and lost 4-0 at Chelsea. Defeat at Spurs could see them slip to sixth, having already drawn 14 games this season.
"I don't ever see United playing the way certain supporters want (with wingers providing width)," former Arsenal and England defender Nigel Winterburn told Sky Sports.
"But Jose Mourinho will say 'yes but I will win you trophies'."
The manager's credit column this season already contains the League Cup, with the Europa League possibly to come.
While most clubs would equate that with success, United are different. How they play matters and qualification for next season's Champions League, which will be secured if they triumph in the May 24 Europa League final in Sweden, might further expose the deficiencies of the Mourinho brand.
If they cannot travel to their major English rivals and win, what chance do they have at the Nou Camp or the Bernabeu where Real Madrid and Barcelona usually score for fun?
So next season could define Mourinho. The very least expected after another summer of heavy spending is that United unleash their creative talent, not ask those players to track back and scramble more draws.