Mixed martial arts may have started as a male-dominated sport, but women have grappled their way to the upper echelons of MMA and will only gain more popularity in the coming years, undefeated champion Angela Lee said.
"I think that women's MMA is very mainstream. Over the last couple years it kind of just exploded and it's a whole new market," Lee, 20, told Reuters in an interview on the mats of the Evolve MMA gym in Singapore.
"I think it's just going to go on this upward trajectory in the next three years - it's going to be huge," said Lee, who last year became the youngest-ever MMA world champion by winning the ONE Championship atomweight, or under 52.2 kg (115 pounds), title.
Women's MMA has been around since the 1990s but it was Olympic judo medalist Ronda Rousey's signing just five years ago with the Ultimate Fighting Championship (UFC) that helped bring it to the general public.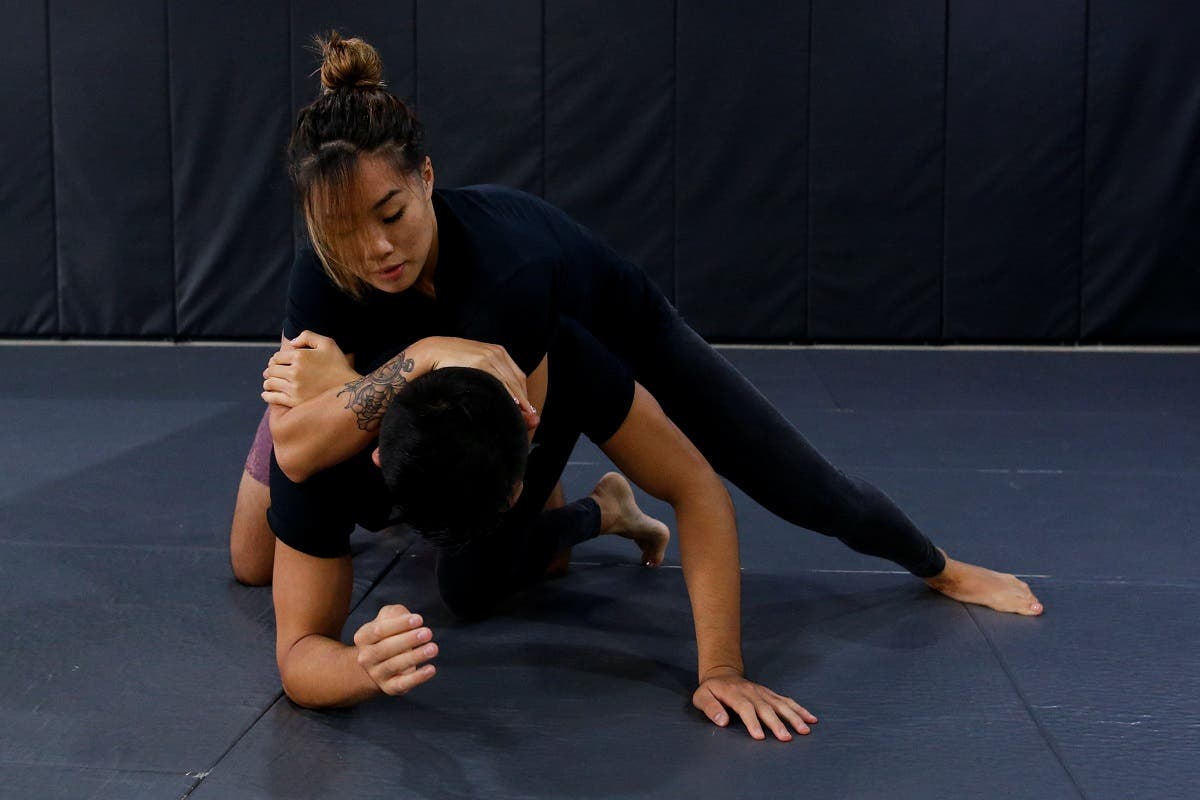 Underscoring the growing appeal of women's MMA, "Unstoppable" Lee will headline the fight card at ONE's Dynasty of Heroes event in Singapore next Friday. She will seek to defend her title against Brazil's Istela Nunes, a two-time Muay Thai world champion.
Similarly, the main card at UFC's Fight Night next month, also in Singapore, features former champion Holly Holm -- best-known for dealing Rousey her first loss -- taking on Bethe Correia.
Lee said the combat sport was enjoying strong growth in Asia and was a plus for women in the region, where gender inequality has persisted in many countries.
"I think women's MMA can really help to empower these women. Even if it's just for self-defense, it would definitely benefit everyone," she said.
Lee was born in Canada and moved to Hawaii as a child. She burst onto the scene in 2015 when she signed with Singapore-based ONE, Asia's answer to U.S.-based UFC, and has since built a 7-0 record.
She comes from a martial arts family -- her parents both competed and her father, Ken, who comes from Singapore, is her coach. Her younger brother Christian is also signed with ONE.
Fighting in Singapore next week will bring "a different type of emotion" as she last fought here when she won her title and will be competing in front of family and friends.
"I think that's going to bring the best out of me," Lee said. "Having that support from my family through this journey has just been incredible. They're the reason why I'm here today."