The Qatari national team is facing disciplinary action by the International Federation of Football Associations (FIFA) because its players warmed up for the 8th round of World Cup qualifier against South Korea wearing T-shirts showing support for the country's emir on Tuesday in Doha.
The players entered the field wearing T-shirts that had political slogans on them. Also, midfielder Hasan al-Haydos held up the T-shirt to the crowd, after scoring from a free-kick in the 25th minute. FIFA bans any political or religious messages on shirts.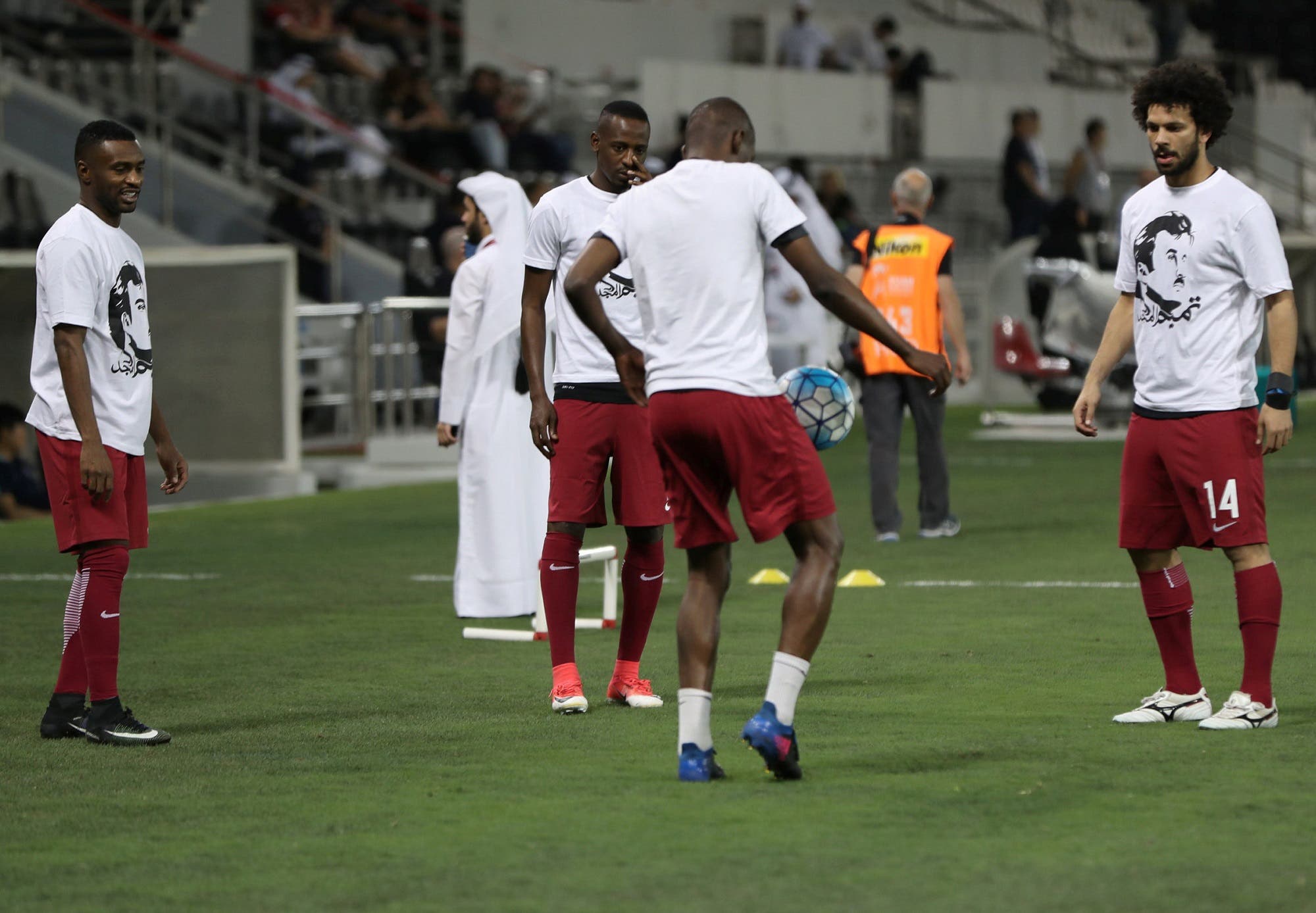 It is worth mentioning that Qatar, which is hosting the 2022 World Cup, is now facing a serious crisis with its neighbors in the Gulf Cooperation Council countries, especially that a number of countries, including Saudi Arabia, the United Arab Emirates, Bahrain and Egypt boycotted Qatar, after being accused of financing terrorist organizations and entities and destabilizing Arab countries.