South African officials on Sunday said ticketless fans and fake ticket-holders were to blame for the death of two supporters who were trampled underfoot at the country's showcase football stadium.
The macabre event occurred on Saturday at the FNB stadium in Johannesburg, where the 2010 World Cup final was held.
Jacques Grobbelaar, CEO of the company that manages the stadium, said dozens of fans who held counterfeit tickets or no tickets at all, forced their way through an emergency gate after distracting security for several minutes.
Two people were then trampled to death by fellow fans, he said.
The incident happened 20 minutes before the start of a pre-season local derby on Saturday between Kaizer Chiefs and Orlando Pirates, the country's most popular teams.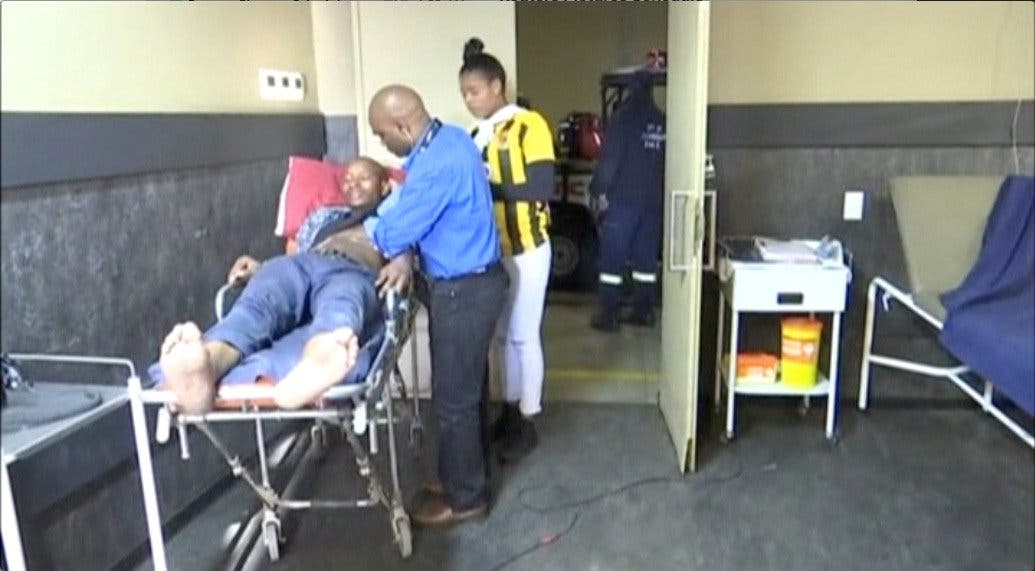 "In the preliminary investigations and after scrutinising video material, we have determined that it wasn't a stampede in any way," he told AFP.
"A group of about 150 (fans) was going from gate-to-gate unticketed, distracting security, trying to breach the perimeter fence.
"They managed to break one emergency gate open and they walked, they literally walked, through the gate," he said.
"It appears two people fell down and the rest of the people walked over those people, causing blunt force trauma," he added.
Twenty people were wounded, one of them seriously.
Grobbelaar said he had alerted the police on Thursday after hearing there were fake tickets on sale.
Immediately after the event, stadium officials assessed the situation but decided to go ahead with the game.