Qatar is not off the hook from questions over possible terrorism financing, despite a record deal by Qatari-owned French football club Paris Saint-Germain to recruit Brazilian player Neymar, France's government spokesman said.
"It's essential that Qatar sheds full transparency on subjects like the financing of terrorism," Castaner in an LCI television interview after the football team's announcement. "We are allowed to ask questions. France is favorable to dialogue,"
Castaner said the move by PSG to recruit Neymar Jr is a play by Qatar to influence diplomacy through sports and that Doha must still answer on terrorism and any role it may or may not play in financing it.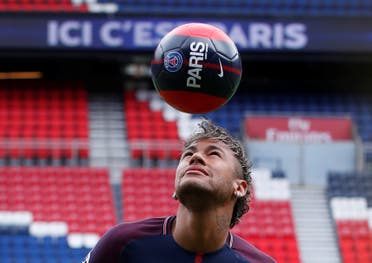 The 25 year-old Neymar, who bids farewell to Spain's FC Barcelona, struck a deal that is said to reach as much as $600 million, including wages and add-ons, for a five-year contract - a record.
The move comes amid global tensions over Qatar, after the Arab quartet in June cut ties with Qatar for sponsoring terrorism.
The political dimension behind the largest football transfer deal in history has sparked controversy. British daily The Guardian questioned how Qatari-owned Paris Saint-Germain (PSG) decided that a single footballer, Barcelona FC's forward Neymar, is worth £200m?
The paper described the deal as worth more than double the current transfer record registered last summer by the move of French midfielder Paul Pogba from Juventus to Manchester United.
The newspaper described football business as crazy, noting that the fee has not been decided by negotiation and may reach up to £450m in fees.
Australian paper, Daily Telegraph, accused Qatar of buying credibility by spending large sums of money on Neymar.
The paper described the deal as "the most political transfer in football history" claiming that the deal would solve Qatar's imports plunge at a stroke, even if Neymar would be stationed in Paris.
The newspaper also said that Doha has long been trying to exploit sport to raise its status.
Fox Sport reported that the signing of Neymar with the move to Paris Saint-Germain was a football coup. The website described the move as a public relations deal to save Qatar from its isolation.
PSG owners, the Qatar Sports Investment Corporation, have been described by sports analysts as seeking to destabilize the old football system in Europe.