Dubai Crown Prince launched on Monday a 30-day fitness challenge for Dubai residents with a month-long free workout classes and activities.
Shaikh Hamdan Bin Mohammad Bin Rashid Al Maktoum, Crown Prince of Dubai and Chairman of The Executive Council of Dubai Government and Dubai Sports Council, initiated 'Dubai Fitness Challenge' to encourage residents to exercise.
The 30-day challenge will run from October 20 to November 18 allowing Dubai's citizens, residents and visitors to boost their physical activity by committing to a minimum of 30 minutes of daily activity for 30 days.
Numerous events, classes and activities are being offered free-of-charge according to a statement by Dubai Media Office.
Prince Hamdan said: "We are very keen to spread a culture of fitness since we strongly believe that making physical activity and sports a part of their daily routines will help people significantly improve the quality of their lives."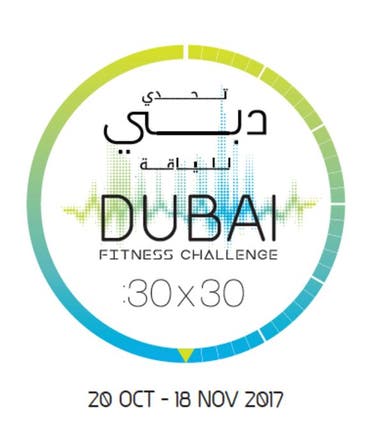 "This complements other initiatives we are pursuing to transform Dubai itself into the world's happiest city by providing a positive social environment and the conditions for an enriching lifestyle," he added.
The initiative includes five weekend fitness carnivals starting at Safa Park on 20 and 21 October; celebrity guests, motivational experts and fitness professionals will make motivational appearances at various locations, dedicated events and live entertainment.
In addition to a packed schedule of daily fitness events, free exercise classes and dedicated community activities in each of Dubai's neighborhoods, Dubai Fitness Challenge will also feature a number of existing and highly successful partner events including Dubai Color Run, Dubai Mass Swim and Dubai Schools Fitness Games among others.
Dubai Crown Prince challenged all government organizations, public sector and educational institutions to be the drivers of change. He called on them to take the lead in spearheading the fitness movement and urged the private sector to be equal contributors in this Year of Giving by supporting their employees to participate through simple actions like time allocated for exercise.
To register and pledge your commitment to 30 minutes of activity for 30 days, simply visit www.dubaifitnesschallenge.com.
Participants will be able to download the Dubai Fitness Challenge App to track their performance, discover events and unlock exciting rewards.