First women's basketball tournament in Riyadh kicks off with Stallions vs Riyadh Elite
The first women's basketball tournament in Riyadh kicked off on Saturday between the Stallions and Riyadh Elite teams.

The first match was held on Saturday at the Leaders Preparation Institute's stadium. Eight teams, Al-Azem, Al-Tahhadi, Riyadh Eagles, Link, Stallions, Rebels, Riyadh Elite and Titanium, will participate in the tournament which is supported by the Saudi Mass Participation Federation.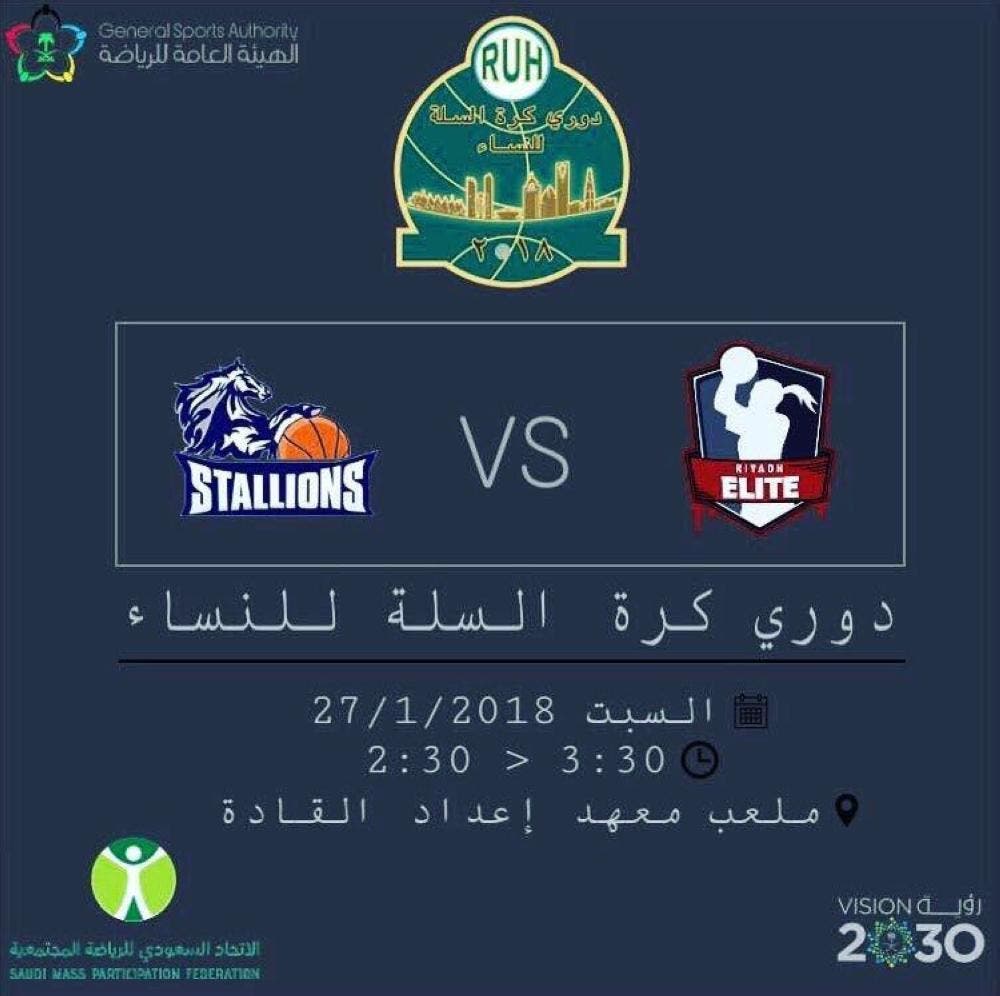 The tournament will end on March 10. Only women can attend the matches, and they can do so for free.

Last year in November, the first women's basketball tournament was held in Jeddah at King Abdullah Sports City.

Women's basketball infrastructure lacks the presence of female members at the basketball federation and lack of women referees and trainers. Recently, however, Saudi Arabia has witnessed unprecedented leaps as women were allowed into stadiums while Shura Council female members have been demanding the establishment of women football clubs.