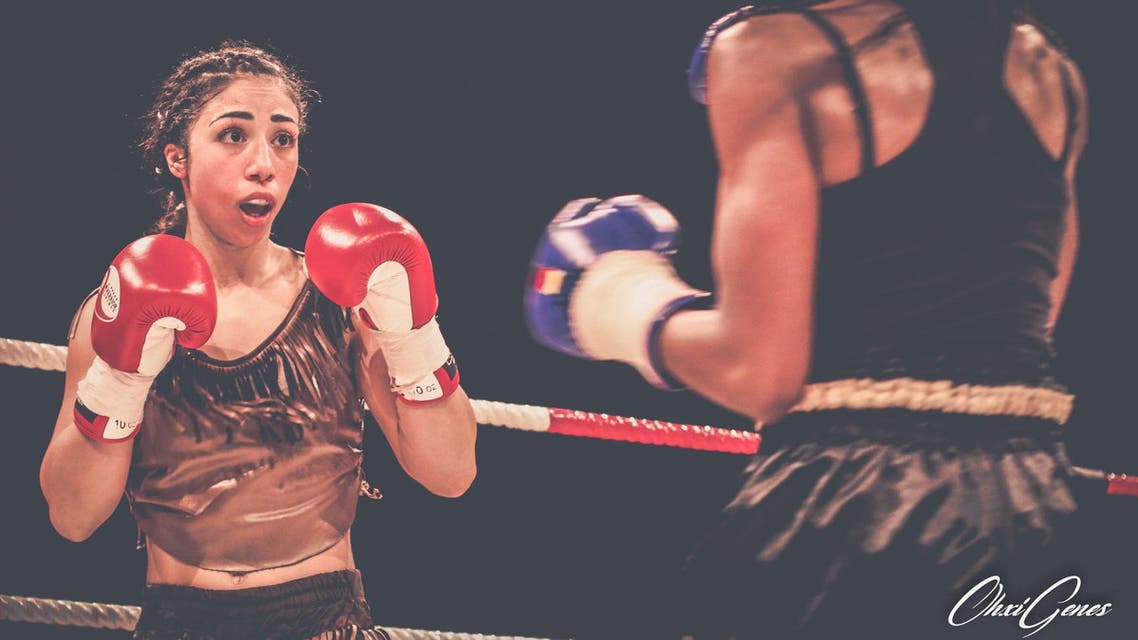 Belgian-Algerian Soumeya Sammoudi: Dance like a butterfly, sting like a bee
Oppressed, conservative, submissive in front of their husbands, circumscribed at home, uneducated…Often these are the qualifiers that are predominantly used to describe Muslim and Arab women in Western Europe.
Despite the prejudices they are facing, a lot of those women born and raised in Europe are standing up against these clichés.
Take the example of Soumeya Sammoudi, a 27-year-old Belgian professional Thai boxing champion of Algerian origin. She is fully conscious that her profile may appear astonishing to those in her community.
Thai boxing or Muay Thai is a combat sport from Thailand that uses stand-up striking along with various clinching techniques.
"At first, Maghreb mothers in my neighborhood were very surprised that I was a professional fighter. But with time they accepted it and started sending me their daughters to the Thai boxing classes I give", she said.
Prove my passion
"In the beginning it was not easy for me. As a women of Maghreb origin I had to prove to my community that I was passionate about Thai boxing and that despite the mixed trainings and as the only female boxer in the gym, I always upheld my values and got the respect of everyone", she added.
"I still remember my mother's friends saying: 'Don't let your daughter practise that sport, it's only for men'. But with my progress and the success I had, they quickly changed their minds and are among my biggest fans now", she said with a large smile on her face.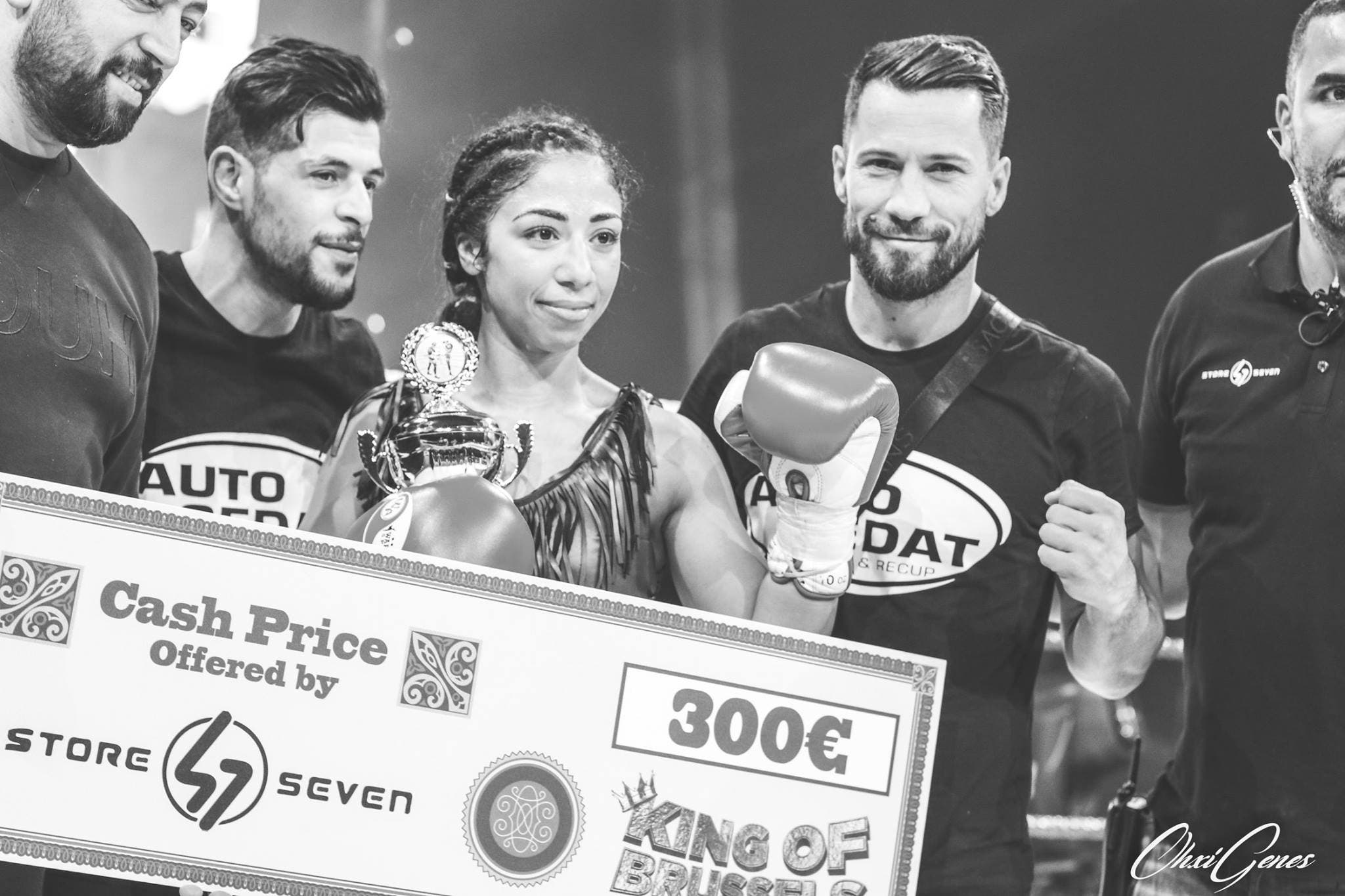 Sammoudi fully realizes that she is a role model. "To be a Maghreb female boxer allowed me to change the mentalities and to open the doors for other Belgian girls of Maghreb origin who want to box", she said with pride in her voice.
Sammoudi is by now well used to the clichés and stereotypes. With time she knows how to get over it. "The habit doesn't make the monk! Prejudices are for not educated people. We can just have a look around us, there are plenty of Arab and Muslim women who are accomplishing great careers at work or in sports. In my case I am fully aware that I am a 'cliché-breaker'" she underlined.
Promoting sports for women
When she is not at training, the young athlete works for the Municipality of Anderlecht, one of the 19 municipalities of Brussels, as a Sports Educator. She gives boxing, gym and crossfit training to children and women. At the same time, she is in charge of promoting sports for women.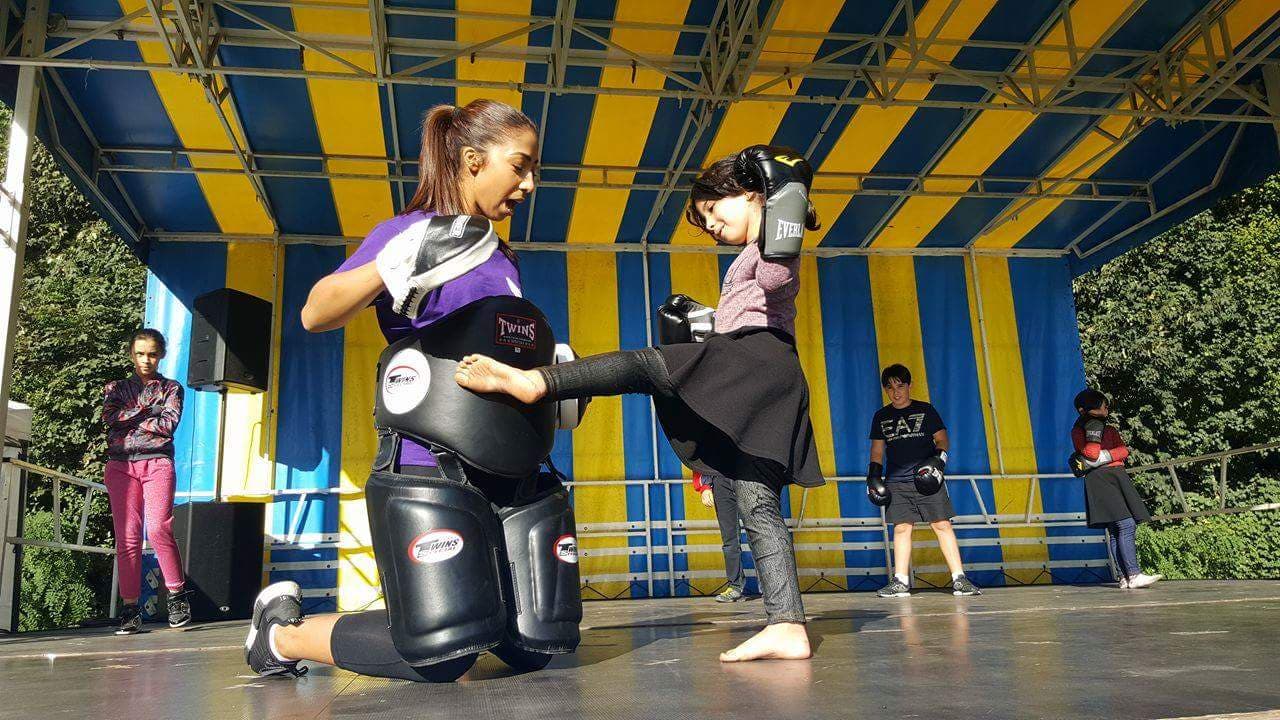 Recently, she started her own female boxing team in Anderlecht. With her training, the lessons she gives and her work, Sammoudi has a very busy and fulfilled life. "I really love what I do. I found the perfect job for me. I have the full respect of my colleagues who are all men. They support me in everything I do", she confessed.
The 27-year-old boxer admits that she was never confronted by racism till now but a lot of time she had to face sexist comments or behavior, especially regarding to her Thai boxing career.
"There is a lot of sexism in boxing. Some people think that it's exclusively a sport for men or that women are not serious enough to train or compete. I am a very feminine person. I love make up and pictures. I do a lot photo shoots. It led to a a lot of mockery in the world of boxing", Sammoudi said.
Not just a 'pretty boxer'
According to Sammoudi, a female boxer doesn't have to put her femininity aside. "I have already proved that I was not just a 'pretty boxer'. I can box and punch harder than a man. At present, time I have nothing to prove. I have made my place in the world of Thai boxing", she said with confidence.
Sammoudi trains with the Valon Team, one of the best Thai boxing teams in Belgium.
"In the beginning, I faced difficulties in the team but I quickly imposed myself and proved that I was a real boxer. Now I am fully integrated in the group. It feels good to know that I have the total support of my coach, Valon Basha", she said.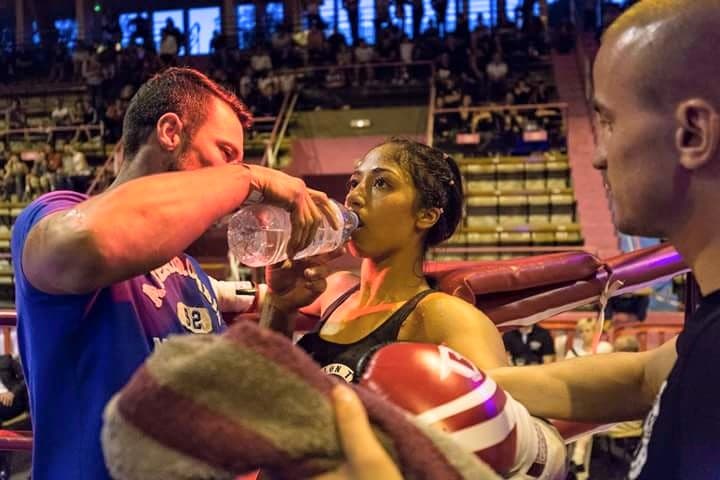 "I started Thai boxing when I was an 18-year-old. It was a revelation for me. I was very passionate and didn't miss any training. At first nothing presaged me to become a Thai boxing champion. I was not very sporty, I was shy and reserved. But with time, I changed and became who I am now", the champion proudly affirmed.
Sammoudi is now well known in Brussels. She counts thousands of followers on social media and is conscious of the role she can play for women. "I would like to say to women that they do not have to be afraid to pursue their professional or sporting careers. If they want to achieve their goals and objectives, they have to do it, be confident and never give up. I give boxing classes to women and I can assure you that women are stronger and more disciplined than men. They just have to believe in themselves", she concluded.