Andres Iniesta has a knack for great performances against Chelsea. His injury-time goal in the semifinals of the 2009 Champions League remains one of the most important of his career. And he also scored against the English club in the 2012 semifinals, even though Barcelona was eliminated that time.
In the first leg of this year's encounter between the two teams, it was Iniesta who set up Lionel Messi's important away goal in a 1-1 result that gave the Spanish club an edge going into Wednesday's return match at Camp Nou Stadium. It's unclear, though, if Iniesta will get a chance to thrive against Chelsea again on Wednesday. The midfielder is nursing a hamstring injury in his right leg and is listed as doubtful for the second leg.
The 33-year-old Iniesta had to be replaced in the first half of Barcelona's Spanish league match against Atletico Madrid on March 4. He grabbed his right thigh before going down and requesting medical attention in the 22nd minute at Camp Nou. He returned to the match but lasted only about 10 minutes before being substituted.
Iniesta was expected to be out for at least two weeks but appeared to be recovering ahead of schedule. He practiced with the rest of his teammates Monday for the first time since the injury, finishing the session without any problems. He also was on the pitch during the team's final practice on Tuesday.
"It's a huge game, and you need to be 100 percent ready to play in games like these," Barcelona coach Ernesto Valverde said Tuesday. "We will see how he does in the last training session and then we will make a decision.
"Of course, when it comes to an elimination match, the player is more inclined to take risks," Valverde said. "But you have to weigh how big is this risk." Chelsea coach Antonio Conte said it would be good for football if Iniesta got to play. "We are talking about a great player. There are many great players, with great talent, but he is a football genius," Conte said. "I don't know if he will play, but in games like these it is right that you face the best players, so I hope he doesn't miss out."
Iniesta's importance for Barcelona goes beyond his past heroics against Chelsea. The team's captain, Iniesta has been crucial for the Catalan club recently as the team's other midfielders have struggled.
"We all know what Andres adds to the team, both on the field and as the captain," Barcelona midfielder Sergio Busquets said. "You give him the ball and he always knows what to do with it. He always brings something positive. We have one last training and we hope that he will be fit. He will have the last word."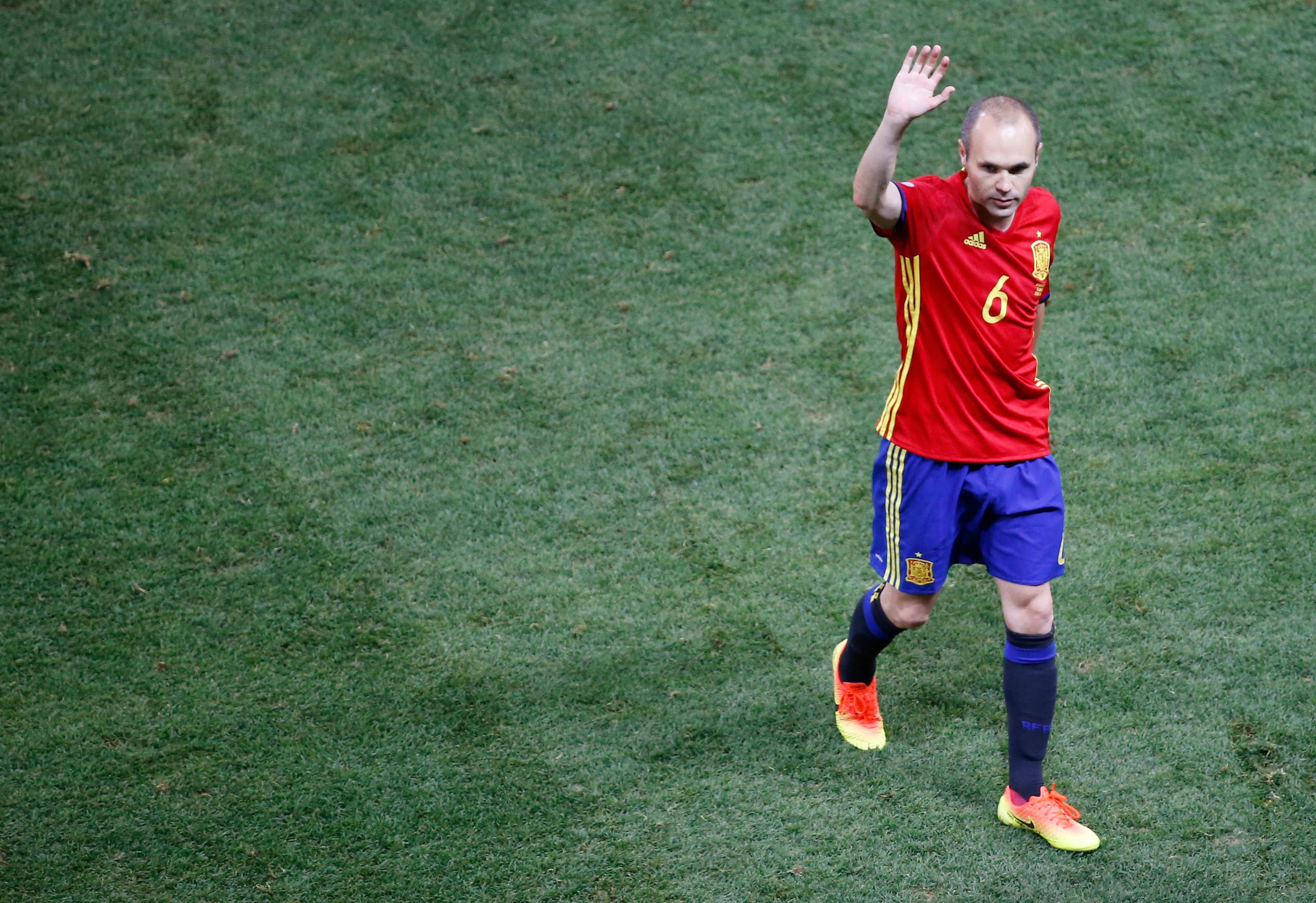 Picking substitute
If Iniesta can't play Wednesday, Valverde won't have an easy time picking his substitute. Andre Gomes, who replaced Iniesta when he had to leave the match against Atletico, has been constantly jeered by part of Barcelona fans because of his lackluster performances. Paulinho started the season well but hasn't played at the same level recently, and Denis Suarez is out injured.
Philippe Coutinho could have been a viable option but he is ineligible after having already played in this season's Champions League with Liverpool before being signed by Barcelona. "We don't have anyone similar, because Iniesta is unique, but there are players who can play in a similar function, like Denis, Coutinho, Gomes ...," Valverde said. "We have several options, we'll see."
Valverde could even consider drastically changing the team's tactical scheme by replacing Iniesta with Ousmane Dembele, who played well in the team's 2-0 win at Malaga in the Spanish league on Saturday. It would be a much more aggressive set up, adding another forward to play alongside Messi and Luis Suarez.
Messi, who is having another stellar season, is certain to return to the squad after missing the Malaga match because of the birth of his third son, Ciro. Messi scored the equalizer in the first leg after Iniesta smartly recovered a ball in attack and avoided a defender's tackle before making a soft pass to the Argentina playmaker inside the area.
In 2009, it was Messi who rolled the ball for Iniesta's strike from outside the area in the third minute of injury time at Stamford Bridge, silencing the Chelsea crowd and putting Barcelona on track to winning another Champions League title. Iniesta was optimistic he would get another chance to thrive like that against the English club. "Getting closer," he said, "day after day."