The jerseys of the Tunisian and Moroccan teams for the World Cup stirred controversy among their fellow football fans.
The Tunisian National Team official outfit for the world cup has stirred debate on social media.
This week, the Tunisian Football Federation has disclosed the sports uniforms to be worn by the National Team players in the next Russian World Cup. They have also unveiled the official formal travel suit and some promotion pictures.
The suits have became a source of laughter and anger on social media because of what some described as maladjustment between the colors of the tie and the shirts.
Social media users compared between the official uniforms of the teams participating in the World Cup like the Portuguese team, and the uniforms of the Tunisian team.
Also, the world cup jersey of the Moroccan national team has also received a great deal of ridicule on social media. Many found the design very modest. Since its release by Adidas, many have considered that the shirt lacks any artistic touch that distinguishes it from the shirts of the other participating teams while others find that any simple merchant in the markets of Casablanca can create a better design, one blogger said the T-shirt resembled a sleepwear in comparison to that of the German team.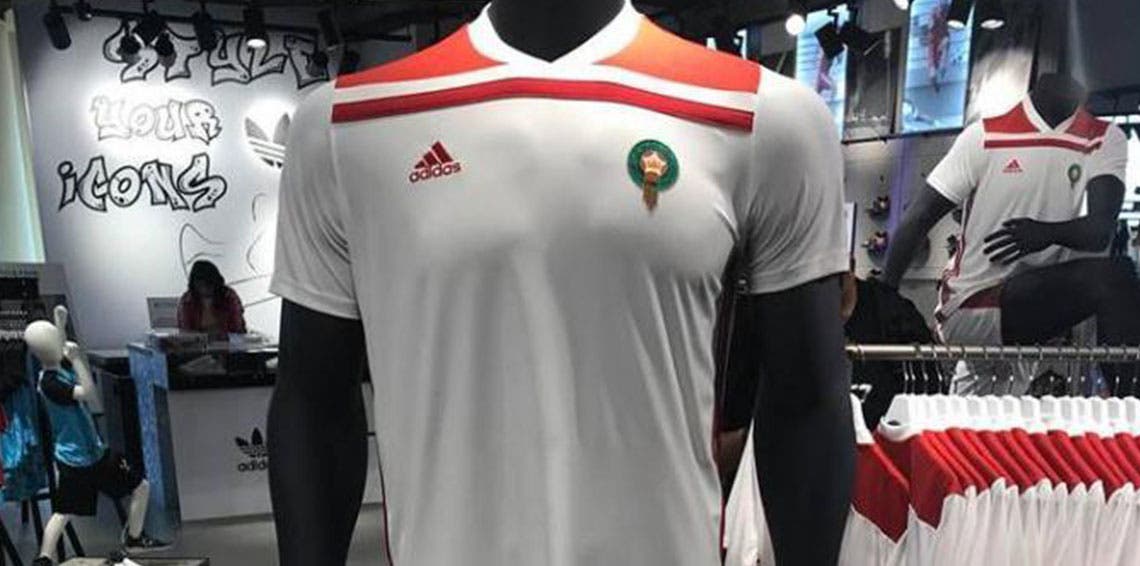 While another blogger sarcastically wrote: "It's not just Trump who's fighting us, even Adidas is."
The T-shirt will be available for sale for the price of 665 dirhams, or $ 65, a sum that many considered too expensive.