Two German internationals of Turkish heritage met Germany's head of state and soccer bosses on Saturday, in a bid to defuse a political row after they were pictured with Turkey's president.

The photos, taken in London on Sunday and published by the ruling AK Party, show Mesut Ozil and Ilkay Gundogan beaming next to Turkish President Tayyip Erdogan, and giving him shirts from their English clubs - Arsenal and Manchester City.

Gundogan's shirt had "With respect for my president" written on it.

He later said it was not the intention of the two players, who have Turkish roots, to make a political statement or be drawn into campaigning for Turkey's elections next month.

The photos unleashed a storm of criticism from lawmakers across Germany's political spectrum and the DFB football federation, all of whom argued that Erdogan does not sufficiently respect German values.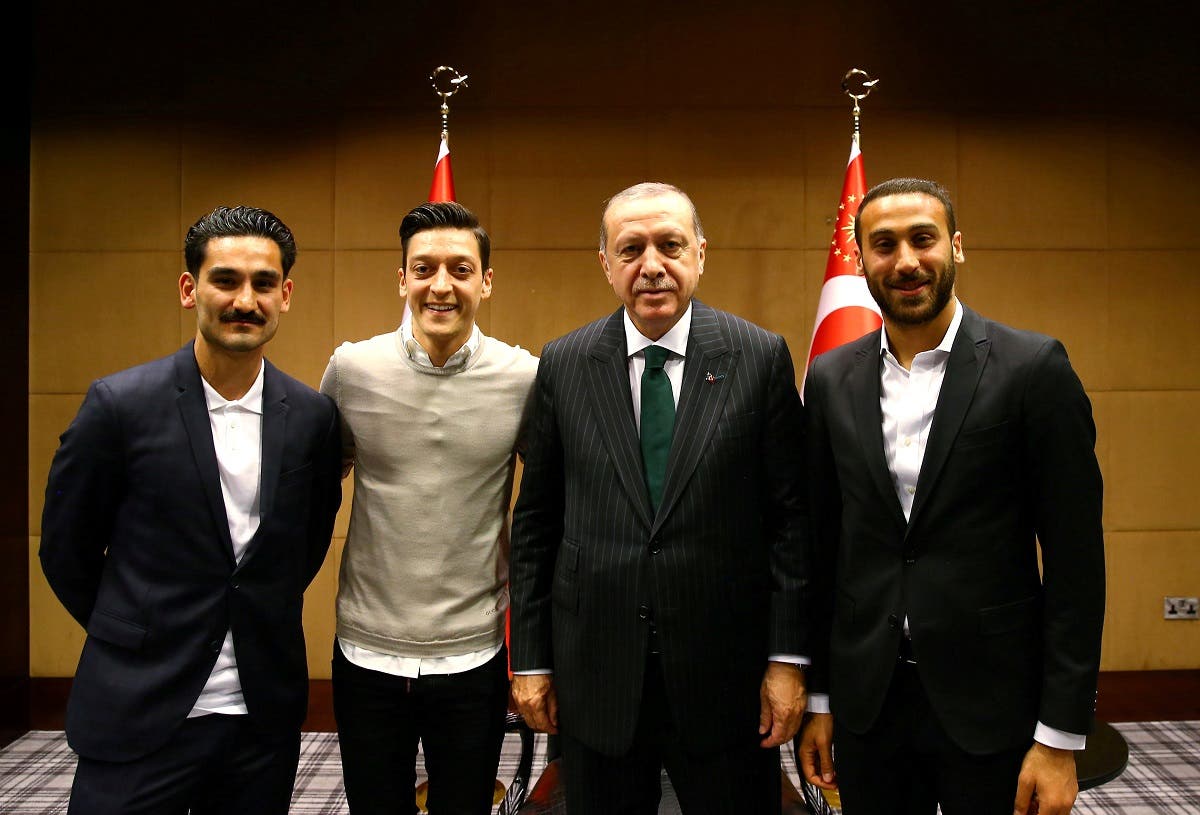 Ties between the European Union and Turkey have deteriorated over the past two years amid a crackdown by Erdogan's government on suspected supporters of a failed military coup in July, 2016.

Turkey has shut down media outlets, detained 160,000 people and sacked nearly the same number of public employees. It says the crackdown is needed for security reasons.

"The two players contacted us and the DFB and wanted to clear this issue up," Germany coach Joachim Loew told reporters.

"The German president suggested they meet with him as well. There was a discussion. Now we can start talking about other things."

German President Frank-Walter Steinmeier posted a photo on Facebook showing him with the two soccer players in front of his office at the Bellevue Castle in Berlin. "It was important to both of them to clear up the misunderstandings," Steinmeier said in the posting.

He said the two players' life stories reflected what he had said in a speech on German unification day, in which he reminded Germans that people could have "more than one homeland."