Has Sergio Ramos deleted his WhatsApp following backlash over Mo Salah tackle?
Real Madrid's Sergio Ramos, who had been blamed for Mohamed Saleh's shoulder injury during Saturday's game, has reportedly deleted WhatsApp due to the amounts of messages he received from Egyptians and Arabs after the match ended.
Social media users, who had managed to get Ramos' phone number and published it on social networks, said deleting WhatsApp is the least Ramos can do after "deliberately" injuring Salah.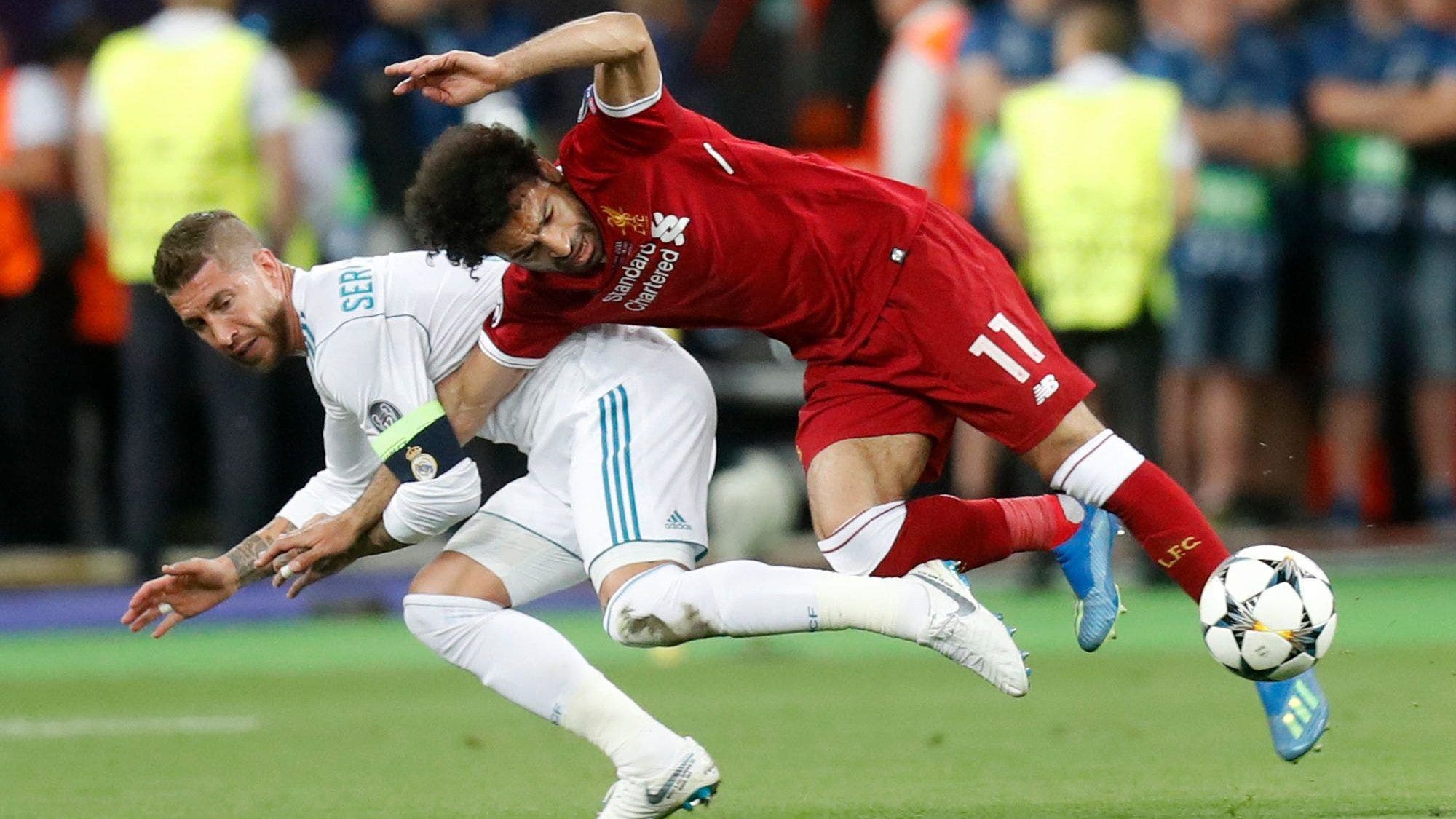 Meanwhile, the fierce campaign against Ramos is ongoing on social media networks although he denied he intentionally injured the Liverpool player.
According to judo experts, Ramos used the Waki-gatame technique to tackle Salah, a move that's prohibited in judo.
Many commentators and former players have demanded suspending Ramos and noted that Real Madrid would not have achieved its 3-1 win if it hadn't been for the referees' favoritism and negligence of its players' mistakes.