Salah injury is God's punishment for breaking his fast, says Kuwaiti preacher
Egyptian football star Mohammed Salah's injury during last Saturday's match against Real Madrid was God's punishment because he broke his fast, a Kuwaiti preacher has claimed.
In his tweet on Monday, preacher Mubarak al-Bathali said that God punished the Liverpool star with an injury because he broke his fast for the match.
According to the cleric, Salah is allowed to skip the fast because of his travel but he did commit a sin by intending to break his fast for the game instead.
The athlete suffered a shoulder injury in the UEFA Champions League final Saturday causing him to exit the game only after the first 31 minutes.
"God punished him. Unfortunately, [he will] bear the burden. Do not think the Muslim believes that life is managed by reason and effort, but life is the hand of God comes to whom he will, whether hard or not diligent," a translation of the tweet read.
"Perhaps [the injury] is good for you," Al-Bathali added.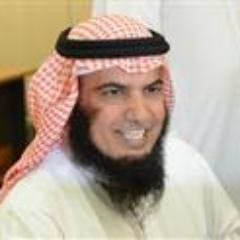 Al-Bathali said he hopes the star considers his injury as a lesson and a reminder that everything happens by God's will. "Preachers who said it is acceptable for him to break his fast have also permitted other things", he said.
He also added that Salah is considered an ambassador for Muslims who has changed the image of Muslims in the West. He also praised Salah for his other habits such as walking away when his teammates drink alcohol.