The Indian Premier League (IPL) is undoubtedly India's richest sports competition and, if figures are to be believed, currently the world's third most expensive sport property. It only seems to be getting bigger with every passing year.
The League's 11th edition came to an end on Sunday with the Chennai Super Kings lifting the trophy for the third time.
Cricket has been a treasure trove for investors and advertisers in the subcontinent and IPL is no different. Star India, the sub-continent's leading television channel spent over $2 billion for global media rights for the next five years starting from 2018.
Cricket pundits say Star India is also under pressure to sell away IPL inventory due to most of the advertisers waiting for Star to lower their ad rates.
High rates
"There is no roadblock and it (Star) is talking to some of our clients. But the rates are too high. We have asked the clients to wait it out," said top executive of a media agency, who did not wish to be named, told Economic Times.
Star has also developed many elaborate ways in which they can get maximum gains from their investment into the IPL. They already predict a jump of 15-20 percent in viewership this season, they aim to achieve this by doing things like restricting the timing of the matches and even creating new original shows that span six language.
"It has been learnt that they are planning to advance the timing of the evening match which earlier used to start at 8 pm by half an hour. This will help the reach increase in smaller towns where viewers are believed to go to bed a bit early," an industry insider said.
They are also working with Hotstar on the digital ground to better their streaming networks to allow for much lesser delays. Last year, the stream was delayed about five minutes.
Player auction and salaries
The IPL also attracts many formidable players from across the World. Chris Gyle, Ab De Villiers, Shane Watson, Sunil Narine are but a few who have been playing in this competition for over six years.
All eight teams gather together three or four months in advance to bid from a pool of players, and this year it was the largest in history. Well over a 1000 names were submitted to be considered for the bidding process, the Board of Control for Cricket in India (BCCI) narrowed down the list for 578 players.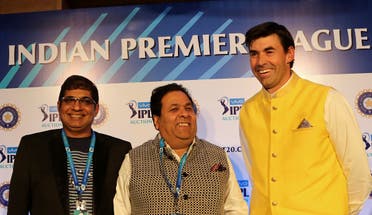 Each team is given a purse value, which they cannot exceed, so they have to be judicious during the process. But this also doesn't stop them from spending a ridiculous amount of money on players.
The IPL also allows teams to retain a maximum of three players, which means they can choose to keep three players and not send them into the auction by paying the cost of the player they wish to retain.
Indian skipper Virat Kohli tops the most expensive players list when he was retained by his club Royal Challengers Bangalore for around $2.5 million. Also on the list of most expensive players include names like MS Dhoni ($2.2 million) Rohit Sharma ($2.2 million) and Ab De Villiers ($1.6 million).
All eight teams combined and spent almost $650 million buying and retaining players this season.
Fan Parks
The IPL fan parks are located across 19 states, spanning 36 cities. It helps fans get a proper IPL experience, even if they are not physically present to watch the games live.
Starting from the northernmost part – the city of Kullu, to the southernmost part – Tirunelveli the fan park aims to engage fans from all over the country and give them an unforgettable experience.
The entrance to the venues were free and there were multiple stalls where fans could buy merchandise and get a bite to eat. There was also live music and game sections for fans, which just electrified the atmosphere even more.