Why Tunisian team for World Cup turns to their goalkeeper as Iftar approaches
Tunisian players as part of FIFA World Cup preparations, attended two training camps during this Ramadan - in Portugal where they were hosted by the European champions Portugal with the game ending in a 2-2 draw; and in Switzerland where they played Turkey.
The team members played both games during Ramadan while adhering to their fast.
During the first game against Portugal, the players agreed to take advantage of the first break during the game, to drink water and take some dates.
ALSO: Morocco, Tunisia spar over Russia 2018 jerseys ahead of World Cup
The Tunisian goalkeeper Moez Hassan was asked by fellow team members to pretend injury so they could get a longer break. However, the goalkeeper did not abide by their request and he was blamed and mocked by the rest of the squad.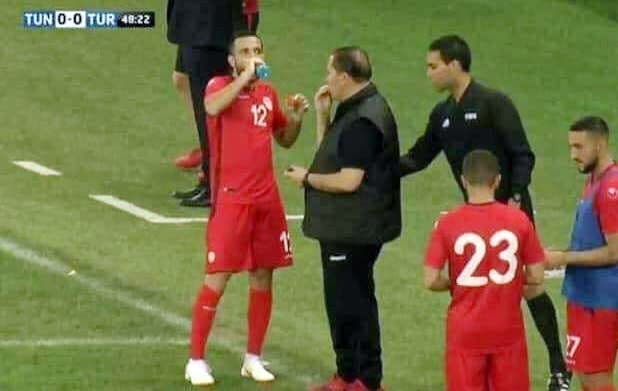 In the second game against Turkey, which too ended in a 2-2 draw, as soon as the time to break the fast approached, on cue goalkeeper Hassan went down this time faking an injury. Then everyone got enough time to drink water and eat something until they reach their hotel to have a good meal.