A US hospital has confirmed that Liverpool goalkeeper Loris Karius did suffer a concussion after clashing with Real Madrid skipper Sergio Ramos during the UEFA Champions League final in Kiev.
During a Madrid corner, Ramos ran across Karius, clipping the German on the side of his head with his elbow. Karius was quick to his feet to defend the corner and the game continued as normal.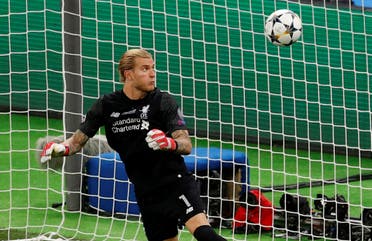 However, just minutes later the keeper made a grave error as he tried to throw the ball to a Liverpool player but it ended up rebounding off Madrid striker Karim Benzema and trickled into the net, leading to Madrid opening the scoring, according to The Mirror
He then failed to parry a Gareth Bale long range effort that was coming right at him, which led to Madrid grabbing a third goal and eventual victory from Liverpool.
The German could be seen bawling after the game. "I don't feel anything right now. Today I lost my team the game and I feel sorry for everyone," Karius said in a statement.
Medical staff were concerned that Karius could have suffered a concussion and he visited trauma specialist Dr Ross Zafonte while on holiday in the US.
He had undergone several tests which confirmed that he, indeed was, suffering from a concussion which could have led to the mistakes he made, and cost his team the game.
Dr. Zaftone claimed Karius had suffered from "visual spatial dysfunction" after the clash.
Ramos is also attributed to injuring Liverpool striker Mohamed Salah. A teary eyed Salah was taken off after 30 minutes due to a shoulder dislocation after being tackled by the Spaniard, Salah is under rigorous rehab to speed up his return for the World Cup in Russia later this month.
Karius's condition has since improved and he will be back to full health if the correct protocol is followed.