A video review system intended to correct referee errors served only to deliver more contention as technology played a decisive role in France's 2-1 win over Australia at the World Cup on Saturday.

France striker Antoine Griezmann scored from the first-ever penalty awarded by the Video Assistant Referee (VAR) at a World Cup after he was brought down by a sliding challenge from Socceroos defender Josh Risdon just inside the box.

Referee Andres Cunha had initially thought it a fair tackle but was summoned to review the footage, and after a moment of deliberation, he awarded the spot kick.

Griezmann thumped the ball into the right corner past Australia keeper Mathew Ryan, triggering cheers from travelling French fans but jeers from the Australians at Kazan Arena.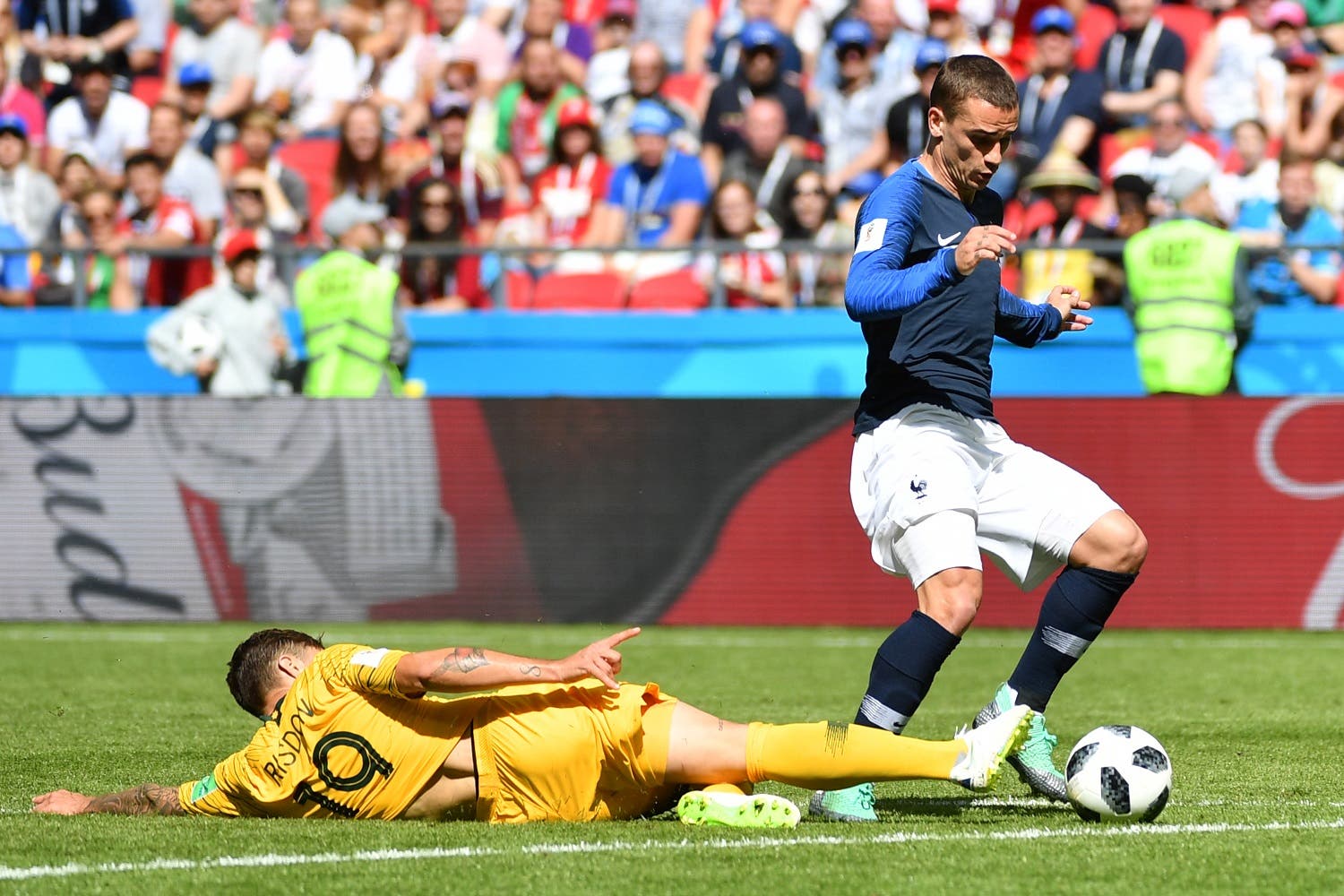 Griezmann was convinced he had been brought down illegally and felt the VAR had served its purpose.
Australia coach unhappy
Australia coach Bert van Marwijk, however, was unhappy with its deployment and felt Uruguayan Cunha was still undecided even after seeing the replay.

"I hoped that maybe one time there will be a referee (who is) very honest," the Dutchman, never a fan of the technology in principle, told reporters. "When you, in that moment, on your own go to that video screen, I saw him standing there.

"The body language was that he didn't know from my position. And then you have to take a decision. France or Australia.

"It's very difficult but it's also difficult to decide, when a referee, for 50,000 people on his back, must decide when he is doubting.

"But... he's also a human being and everybody makes mistakes."

Australia levelled through captain Mile Jedinak minutes later after France defender Samuel Umtiti was penalized for a handball in the box.

However, Paul Pogba claimed the match for France late on, with the goal-line technology also confirming his deflected shot had gone in after deflecting off the woodwork.
'No diving'
The video replay of the first goal showed Risdon's outstretched leg making contact with Griezmann before he tumbled over. The Atletico Madrid striker denied he had exaggerated the challenge.

"I think it's a penalty because he trips my left foot and then when I get up, I feel some pain, there was no diving," said Griezmann.

"It's good that there is VAR in these situations."

France were naturally happy to have the benefit of the technology, his coach Didier Deschamps added.

But the former France captain was also skeptical about the wider use of the technology, saying he felt decisions during the Spain-Portugal match could have been referred to the technology.

"I'm not going to complain about VAR today because it was in our favor obviously but the referee didn't see that there had been a foul and he was able to correct this so he was able to correct his mistake," he said.

"Maybe it's not clear... The VAR can interpret goals, the referee makes the final decision, it's really up to him.

"When we ran (the technology) in closed session... we saw that it was not in our favor. It can be useful in some situations."