With mid of July behind us, most of the football clubs in Europe are back to routine and preparations are underway for the next football season.
In this regard, a match in Hungary- within the qualifying matches for the Champions League on Tuesday night- saw one of the worst scenes of violence ever in a football match.
Bryan Melisse of Luxembourg's F91 Dudelange got an instant red card after an extremely messy Kung Fu-like kick against his Hungarian rival Matti Patkai of Videoton.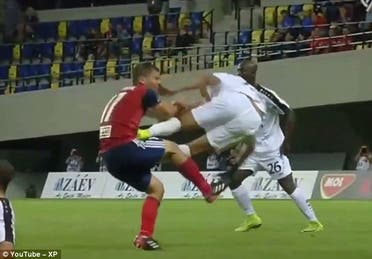 The hopes of the Luxembourg team, which emerged from the competition after a 2-1 defeat in Hungary, were shattered when their 29-year-old French defender had to leave the game after receiving a red card.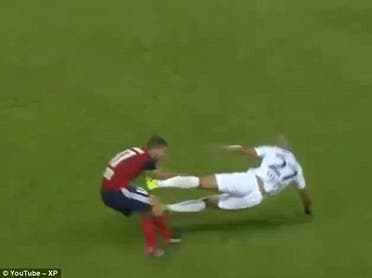 Luxemburg were behind at 2-3 after the two back-to-back matches, and in the second leg during stoppage time, frustration had reached its limit with Melisse, who resorted to excessive violence.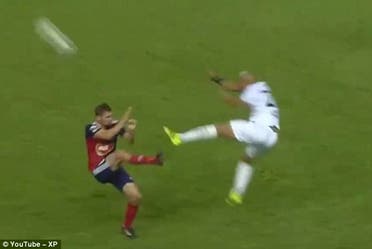 The Hungarian goalkeeper in Videoton sent a long ball into the field. Melisse went up after the ball, but his opponent Batkai was hit hard on the rib cage.
It was not surprising that the referee reacted faster than expected to get Melisse's red card, while his compatriots protested against the referee's decision.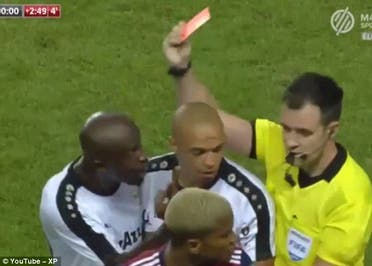 At first, Melisse was seen indifferent, before he begins arguing along with others and then making his way eventually out of the field.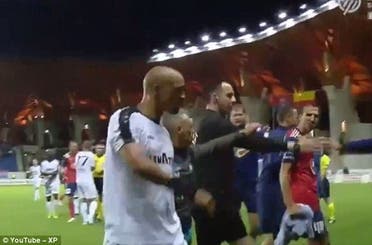 The incident was a reminiscent of the infamous Karate kick by Dutchman Nigel De Jong on Spain's Xabi Alonso in the 2010 World Cup final, although he received only a yellow card as a punishment.