A protest by local farmers brought stage 16 of the Tour de France to a halt on Tuesday as French and British media said bales of hay were thrown on to the road on the route from Carcassonne to Bagneres-de-Luchon.
Cycling teams and French media said police used tear gas to disperse the protesters but it ended up blowing in the face of the riders, which led to the race being stopped at the 187 km-to-go point. The race continued after the brief hiatus.
According to an AP report, four-time champion Chris Froome was among riders who had their eyes treated for tear gas or pepper spray aimed at the peloton when a farmer's protest interrupted the 16th stage of the Tour de France on Tuesday. Police had to remove bales of hay blocking the road 30 kilometers into the 218-kilometer leg from Carcassonne to Bagneres De-Luchon.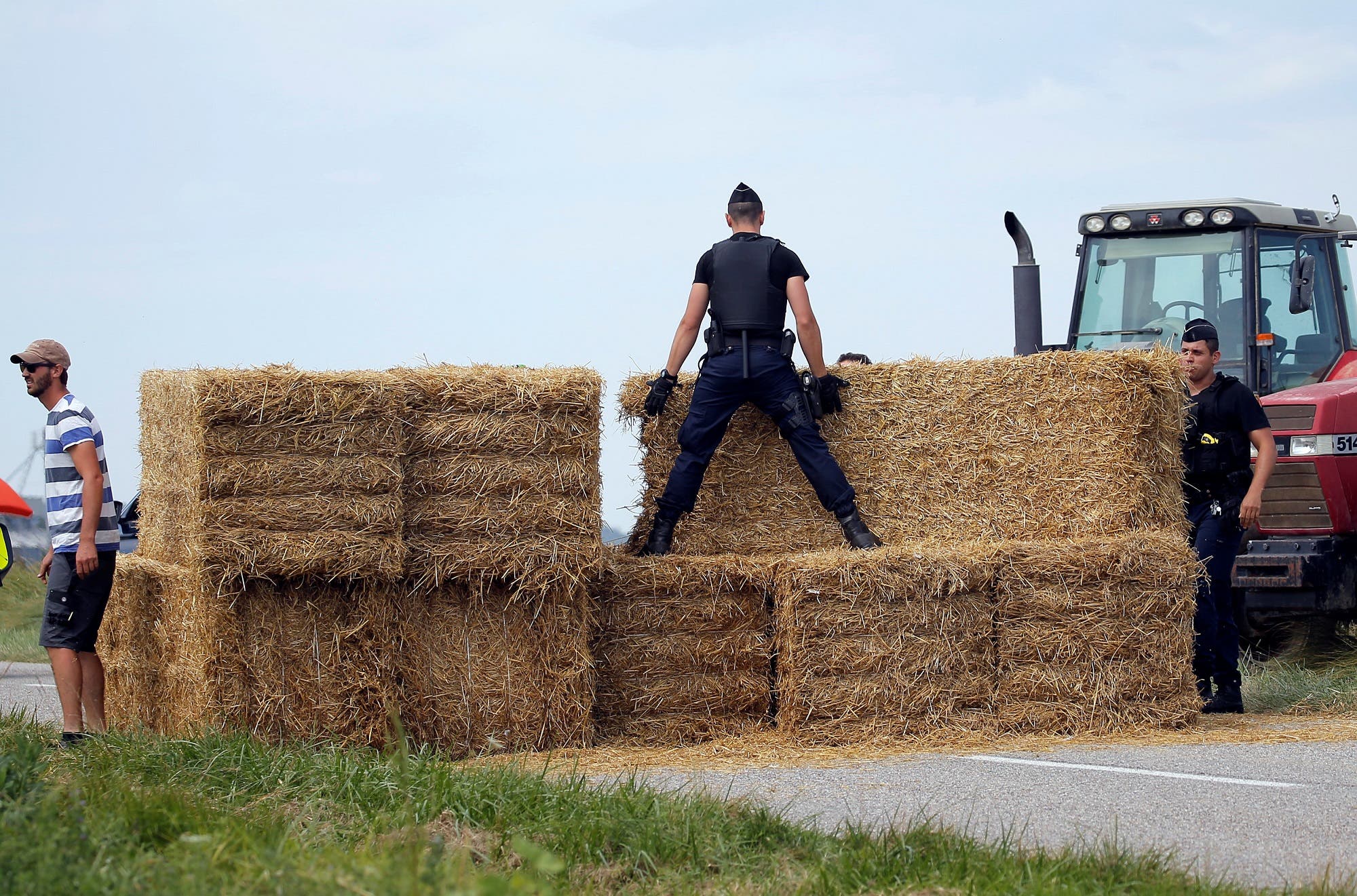 An Associated Press photographer at the scene witnessed Froome and other riders getting treated with eye drops while the peloton stopped for several minutes. It was not immediately clear whether protesters or police used the chemicals.
This Tour has been marred by incidents as race organizers struggle to deal with angry fans protesting against Froome's participation. After fans threw flares at riders in the climb to the ski resort of Alpe d'Huez, Tour organizers banned the use of smoke flares for the rest of the race.
Froome raced all season under the cloud of a potential ban for using twice the permitted level of salbutamol during his victory at the Spanish Vuelta in September. He was cleared only just before the Tour.
The stage taking the peloton from Carcassonne to the spa town of Bagneres-de-Luchon resumed after a 15-minute interruption. Froome sits second in the general classification, 1 minute, 39 seconds behind Sky teammate Geraint Thomas.
(With AP inputs)