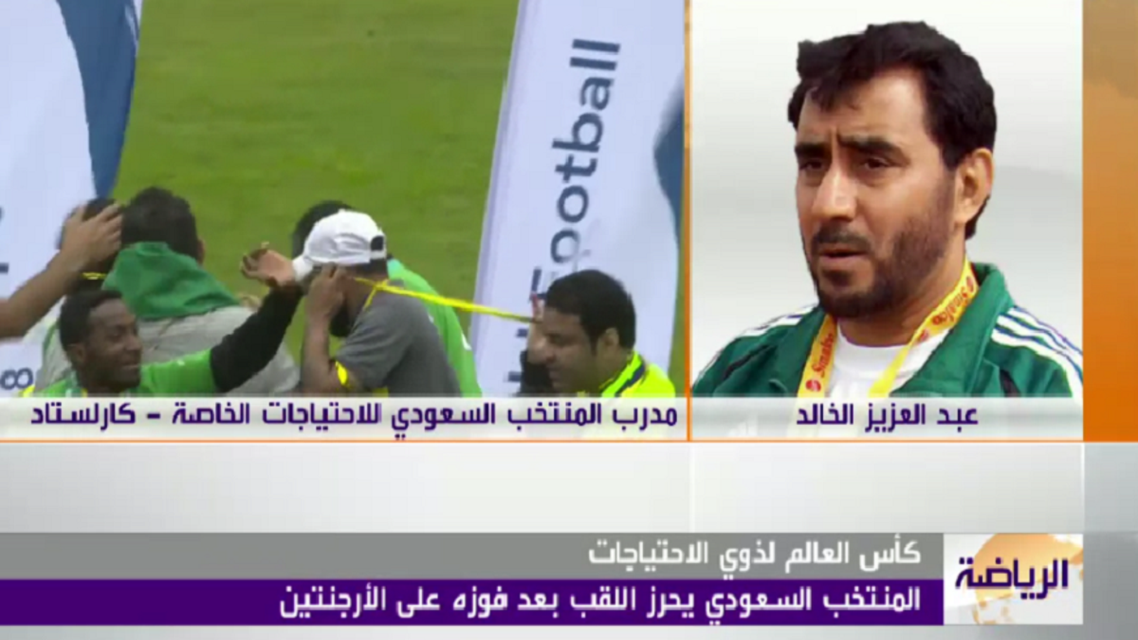 Coach of Saudi football team with special needs: World Cup win was not easy
Abdulaziz al-Khaled, coach of the Saudi Arabia's special needs football team who won the fourth INAS World Football Championships, said the win was not easy due to the strength of the Argentinian side during the final face off.
The Saudi team beat Argentina 2-0 in the final.
Khaled said in an interview with Al Arabiya English: "We came out first in our group of eight teams, though our players were subjected to rough play from the Argentinian side, and the referee was lenient towards them."
He added that the players "were prepared for such games, and we have benefited greatly from the preparatory camps that preceded tournament. We are proud to win the World Cup for the fourth time in a row."
The coach has overseen the Saudi team in all previous World Cup competitions, in which he won four World Cup trophies out of five competitions.