As four girls, proudly donning green and white training kit, step into a shabby gymnasium in the heart of Lahore, provincial capital of Pakistan's Punjab province, everyone including the coaches and athlete greets them.
Popularly known as "Sohail sisters" belonging to Pakistan's minority Christian community, they have created history by becoming the first four sisters to participate in Asian Powerlifting and Bench Press Championship, in Dubai.
This was the first time that four sisters participated in different categories of Asian Bench and Press Championship. Known as "power girls", the quartet includes Twinkle Sohail, Maryam Sohail, Sybil Sohail and Veronica Sohail.
Twinkle Sohail, 21, is the torchbearer of quartet, making Pakistan proud. She became the first Pakistani female powerlifter to win gold medal in Asian Bench Press Championship held 2015 in Oman.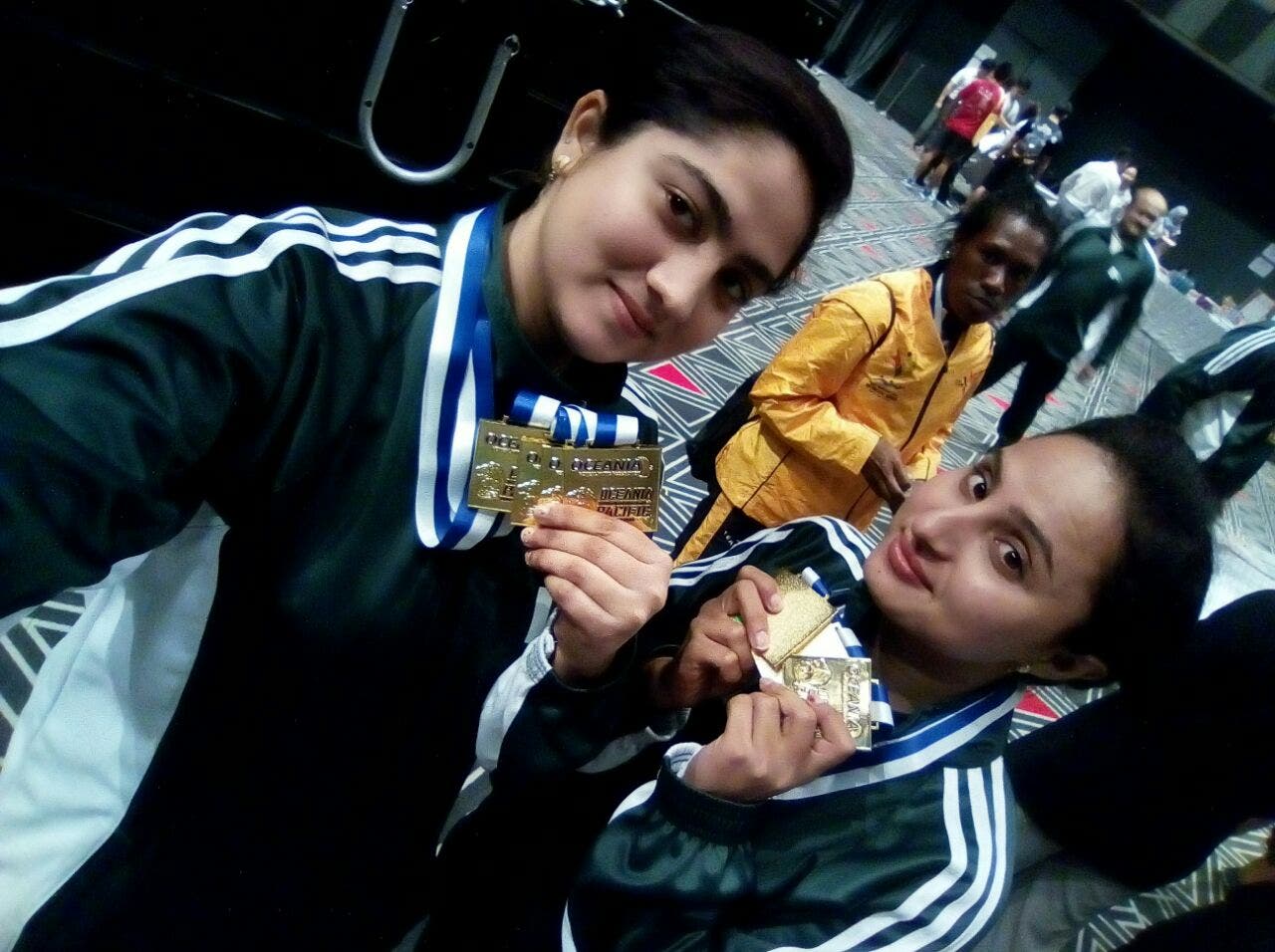 Twinkle started career as a cyclist but switched to powerlifting later. Her year-long hard work paid off in 2015 as she bagged four gold medals in 47-kg category of junior (Under-21) international event of the Asian Bench Press Championship.
"It was a proud moment for me. Glad, I did something praiseworthy for my homeland, Pakistan," Twinkle told Al Arabia English. Twinkle's triumph has encouraged girls in Pakistan to pursue career in women weightlifting and powerlifting, which is still a very new sport in Pakistan.
Although, becoming an athlete has been a tough ride she has achieved it with the support of her family and coaches.
"My relatives and society has been critical of my passion to become a weightlifter. Even my grandfather discouraged me. However, my family, especially mother, went extra mile to support me. I am glad that have fulfilled and even exceeded their expectations," Twinkle said.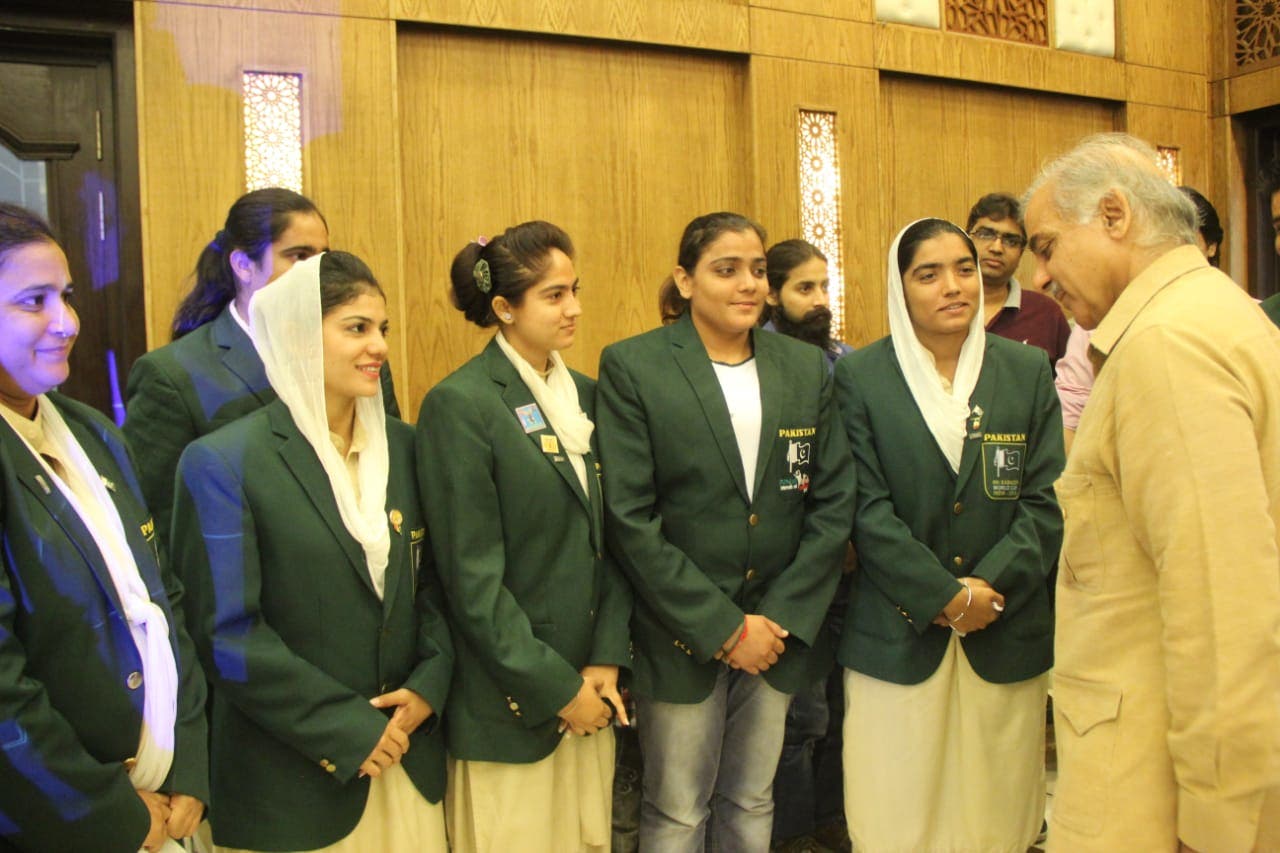 Leading by example
Twinkle's younger sisters have followed into her footsteps by pursuing a future in powerlifting. Trained and encouraged by Twinkle, Sybil Sohail made headlines by winning four gold medals in the 47-kg category for squat, bench press, deadlift, and total weight in Oceania Pacific Powerlifting Championship held in Singapore in December last year.
Twinkle and Sybil have two more sisters – Mariam Sohail 23, and Veronica Sohail, 14 – who have represented Pakistan in Dubai.
"I must appreciate my mother who manages home and our diet as well. It takes guts to manage several things simultaneously and she has been doing the same for years," Twinkle said. At training center, Sohail sisters have impressed their coaches and trainers.
"These sisters are amazing. They are a source of inspiration for young women," their coach Malik, coach of Sohail sisters told Al Arabiya English. Sohail sisters' hails from Pakistan's prosecuted Christian community which, according officials, make up 1.6 percent of country's total population of 220 million.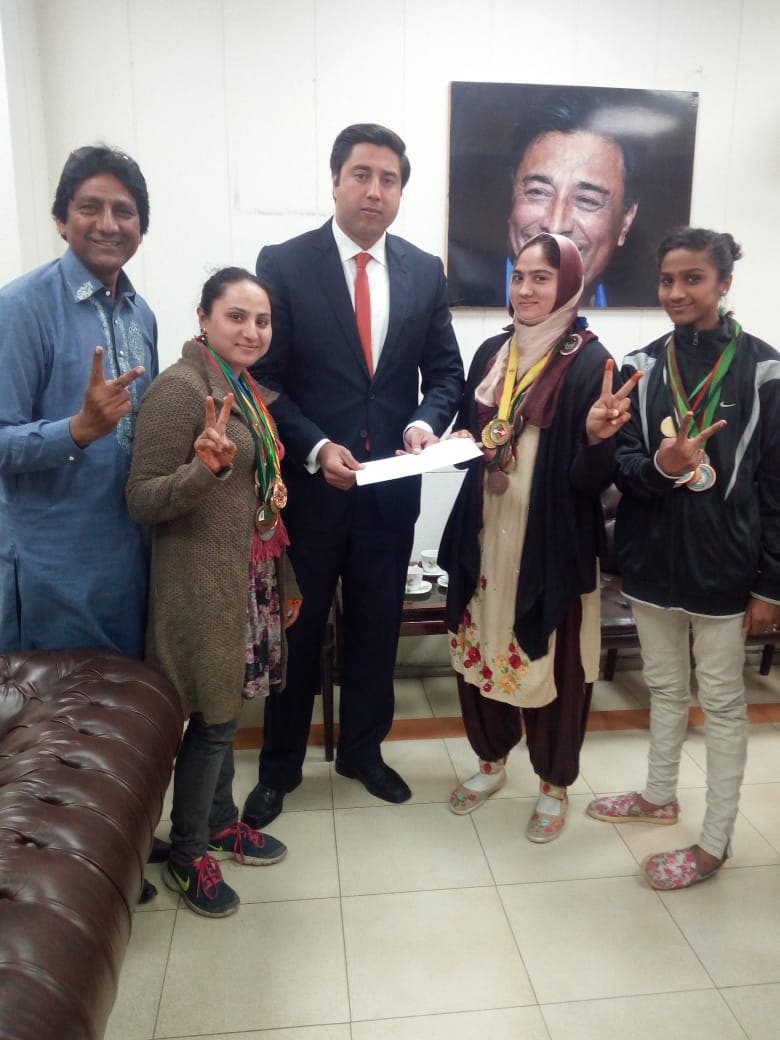 There have been instances of Pakistan's minority representations in country's sports history. However, number of minority players representing Pakistan in international events have been declining for last two decades. Twinkle and now her sisters, are inspiring other minority women.
"They did us proud. We will surely follow them to represent Pakistan at international events," Sabrina James, an under-training athlete said. Sonia Azmat is another Christian athlete who won gold medal for Pakistan in the 63-kilogramme category in 2015 along with Twinkle Sohail.
The achievements of Sohail sisters and Sonia Azmat represent a rare bright spot for Pakistan's minorities, especial the Christian community who frequently find themselves the targets of extremist attacks across Pakistan.
"The rise of Sohail sisters and Sonia is inspiring young Christian boys and girls to win laurels for the country and respect for their community and themselves. Most importantly, a supportive government is here in Pakistan to help them," Jesus Salik, Islamabad-based internationally acclaimed Christian activist told Al Arabiya English.