Pakistani Hazara teen battles humble roots, bias to emerge as Karate sensation
"Be it sports or education, nothing can stop Pakistani women if they put their mind to it," says Nargis Hameedullah, a Pakistani teenage girl who has recently won a bronze medal in Asian Games held in Jakarta last month.
Belonging to miniscule Hazara community, 19-year-old Nargis is Karate's new sensation in Pakistan. She is not only taking the country's karate sports by storm but has also become one of Pakistan's most promising figures in extremely-demanding Kata category.
She registered an impressive performance during 18th Asian Games, which was held from August 18 to September 2 this year. On August 25, 2018, Nargis became Pakistan's first athlete to win a bronze medal in over 68-kg category competition. She defeated Nepal's Karki Rita by 3-1 in the match played for the third place.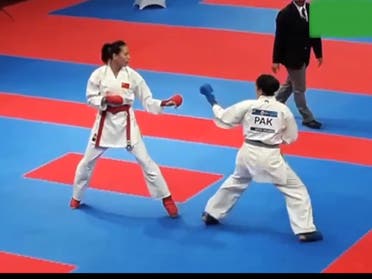 Nargis has been Pakistan's national Karate champion for last five years. In 2017, she won gold medal in South Asian Championship held in Colombo, Sri Lanka. She continued practicing hard to make the difference in Asian Games.
"I have been training for Asian games for years. Winning a medal in Asian games was a dream, which came true finally. Glad I did something praiseworthy for my beloved homeland," Nargis told Al Arabiya English. She was showered with rose petals on her return home.
Nargis's journey to Asian Games has not been a smooth ride. Sadly, she as well as her parents have long been facing resistance for a teenage girl trying to make a name for herself in Karate, a relatively less popular game in Pakistan as compared to cricket and hockey.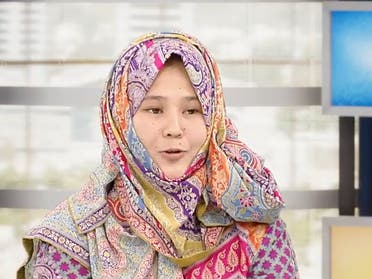 "Honestly, my parents had to face criticism within our family. Everybody wanted my parents to make me concentrate on studies. However, my parents never bothered about criticism of relatives. Having clear idea about my passion about Karate, my parents supported me financially and morally," she said.
Nargis's journey could have ended abruptly had she not been trained by Pakistan's best Martial Art expert like Ghulam Ali, former national player and winner of gold medal in 2004-South Asian games.
"Sir Ghulam Ali has been training me for years. He is the one who made me believe in myself," she said. However, former national player and gold medalist Ghulam Ali believes this is Nargis's very own achievement.
"She has made us proud. She worked hard which has paid off. She is a brilliant sportswoman," Ghulam Ali told Al Arabiya English.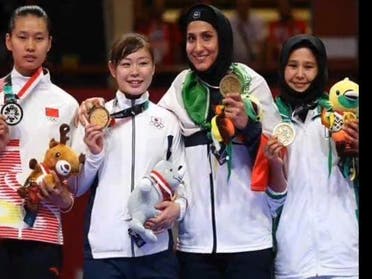 Nargis came from a humble background. Her father runs a florist shop and mother is a nurse. Both work hard to make both ends meet. However, both want their daughter to compete in Karate's world championship.
Nargis's father watched his daughter's match at his shop on television and jumped with joy as Nargis won her match. Following her daughter's splendid win, an emotional father gave away flowers to customers for free. "It was a big day. Our daughter did us proud. Therefore, I didn't charge customers for flower bouquets," Hameedullah said.
Nargis's triumph has encouraged women in Pakistan to take part in Karate. She has also inspired her brother and sisters to follow suit. Following her footsteps, her younger brother Ilyas, 17, is also training of martial arts.
"I want to be a sportsman like my sister Nargis," Ilyas said. Nargis is currently training to qualify for Olympic Games. "Party has just begun. I'm training hard to qualify for Olympic Games," he said.