The first Bowling Championship for women in Saudi Arabia is being held in three cities across the kingdom, a step in line with reforms allowing Saudi women to practice various types of sports.
The championship, held in Riyadh, Khobar and Jeddah, sets a condition that participants hold the Saudi nationality or are expats born in Saudi Arabia.
While the tournament in Riyadh witnessed a huge turnout of 200 participants, while nearly 100 entries were recorded in Al Khobar, and registration is still open for participation in Jeddah.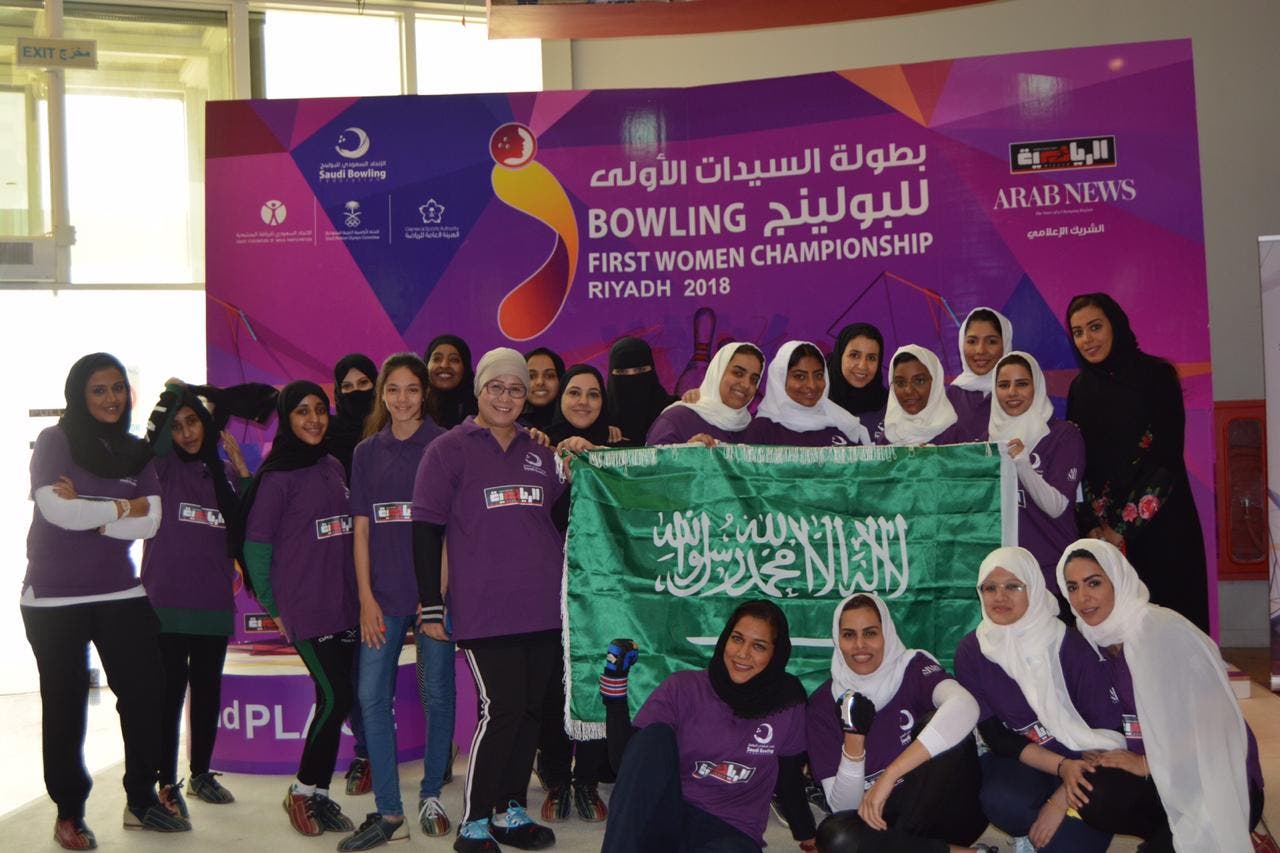 Razan Bakr, Member of the Federation's Board of Directors and in charge of he Media Committee and Women's Activities, in an interview with Al Arabiya English said: "In order to promote women's sport, the Federation has added three tournaments to the calendar this year, the first in Riyadh on Oct. 6, the second in Al Khobar on Oct. 13, and the third in Jeddah on Oct. 20."
"Given that the event is being held in October, the Saudi Federation decided to support the Zahra Association for Breast Cancer by changing the colors of the tournament to go in line with the cancer awareness campaign to encourage women to take for heir health."
The results of the tournament in Riyadh saw Mika Ankaliz, 14, originally born in Saudi Arabia win the first title, Gila Mundo, 13, also born in the kingdom and the youngest player in the tournament, won the second title, while Saudi contestant Mariam Korooz won the third title.
Bakr mentioned the presence of a large turnout of participants as it was hoped, as she revealed the challenges in finding female training staff and full-time trainers to supervise the girls, as well as the lack of qualified halls for game practices to encourage women participants to play properly.
She said the conditions of participation in the tournament: "Our conditions are simple, we are open to Saudi women and women born in Saudi Arabia from all ages, for example in the first tournament in Riyadh we had the youngest contestant 13 years, and the eldest was 47 years, and the door is open for all."