When a high school in the northern Egyptian city of Ismailia hosted a pro wrestling event, the crowd spilled over onto the roofs of neighboring buildings.

Pro wrestling, a popular entertainment form in the US, mixes theatrical performance with athletics and is gaining traction in Egypt where thousands came to watch the strong men wearing face paint do battle in Ismailia.

The program was run by Ashraf Mahrous, the 37-year-old founder of the Egyptian Arab Federation of Professional Wrestlers.

The martial arts coach learned about pro wrestling from watching American, European and Japanese wrestlers on TV. He started organizing matches in 2013, he said, but it was only about two years ago that large audiences of more than 1,000 people started showing up.

He says he funds the wrestling program from his own savings, hoping the program can become profitable and also more international once he has found a sponsor. Entrance is free.

"The dream of my life is to go international," said Mahrous who also goes by his nickname Captain Ashraf Kapunga.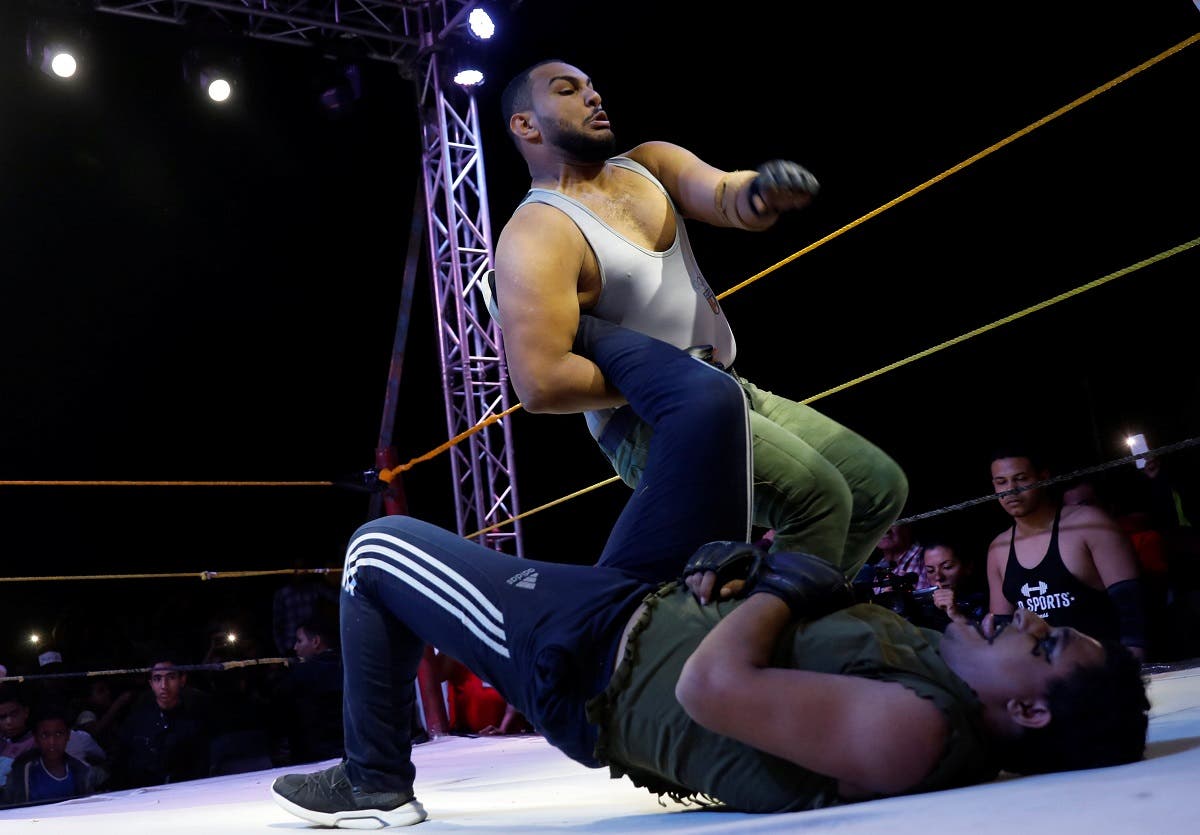 Momen Hassan Ali, a wrestler nicknamed "al-Magnoun," meaning "the crazy one", said a day of training starts around 7:30 a.m. and doesn't finish before the Maghrib prayer, which takes place right after sunset.

The wrestlers performing in Friday's match were all men, but the program is the first in Egypt to also allow women to participate.

"Girls of Egypt can do anything," said 22-year-old Aya Hanid, one of the female wrestlers. "Not just get a degree and then get married and stay at home."