As the Gulf region undergoes severe floods caused by unstable weather conditions, rainfall in Qatar has raised fears about the state's ability to organize the 2022 World Cup.
A year's worth of rain that showered the desert state lately have again raised questions over the ability of Qatar's infrastructure to host the tournament.
Unstable weather during the past few weeks have made roads impassable, drained homes, flooded tunnels, universities, schools, clinics, embassies, as well as shops being forced to close for days, affecting thousands of residents.
The government has been criticized for what was described as a disaster, because it failed to follow up on water drainage projects that did not measure up to the real necessities of the situation.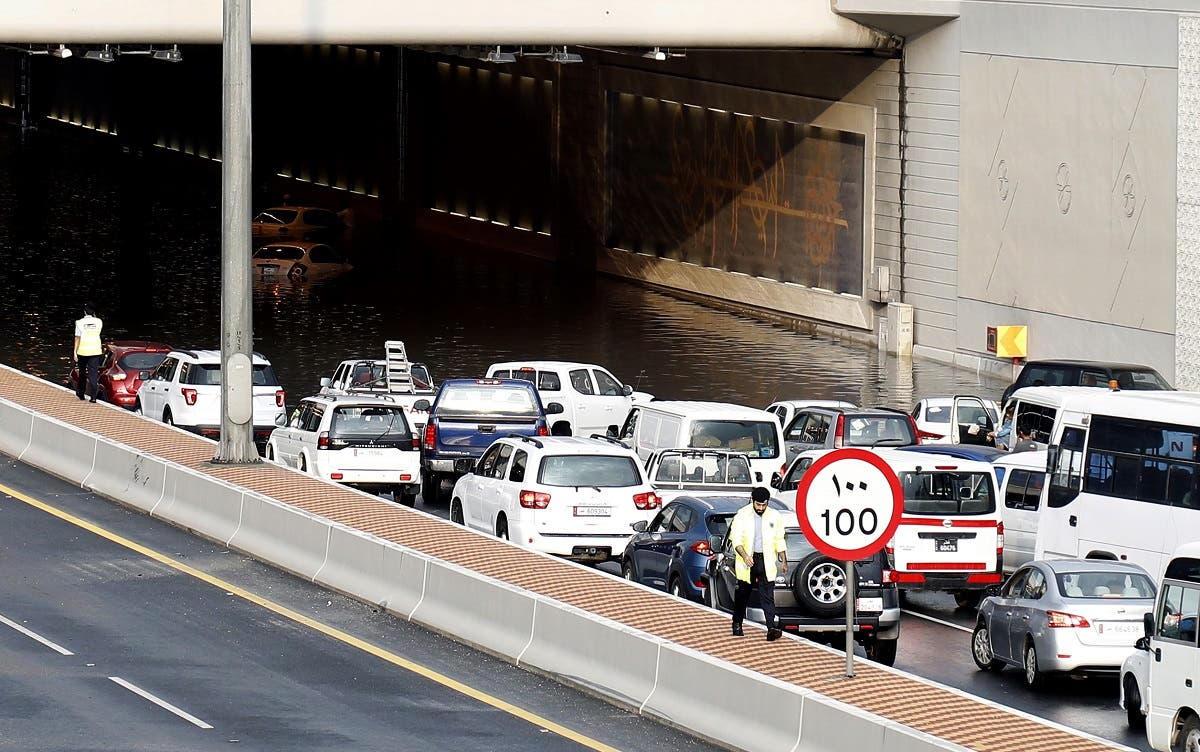 Since choosing Qatar to host the tournament in 2010, the state has been facing various criticism ever since. It faced backlash over the rights of migrant workers on venues for the 2022 World Cup and their living conditions, as well as the possible effect of the ongoing diplomatic crisis between Qatar and other Arab states on the tournament.
This year's flooding, the fourth in the past four years, has lashed the Qatari state in almost the same period during which the 2022 World Cup is set to be held.
Climate conditions have been tough on Qatar, but they are not the first of their kind in recent years, in a country spending $ 500 million a week in preparations for the World Cup.
28th of October - It's raining again in Doha, Qatar. Flood and Traffic have started building up in major roads. Reached home safely after 75 minutes. Thank, God. Keep safe, everyone! pic.twitter.com/ly8VpwlYMG

— Its Yma (@itsyma74) October 30, 2018
In November 2015, the Qatari government launched an investigation after heavy rainfall revealed defects in construction work and workshops, some at the Khalifa International Stadium which will host the World Cup matches.
The FIFA has decided to hold the 2022 World Cup in November instead of its usual schedule in June due to the high temperatures in Qatar during summer, which regularly exceed 40 degrees celsius (104F).
But the flooding have raised fears of whether Qatar's infrastructure would be able to deal with such climate changes.
During the recent rainfall, the Education City stadium in Doha, where matches at the 2022 World Cup are scheduled to be played, was one of the worst affected areas.
Pictures and video footage on social media have shown rainwater running on stairs inside buildings, while parking lots were immersed in ponds.
Other pictures showed some riding their Jet-skies as rainwater flooded the country's main roads.
The situation prompted Qatar's Public Works Authority (Ashghal) to tweet an apology for the damages caused by the rainfall.
Despite Qatar's construction of a metro to facilitate the transfer of fans during the World Cup, similar weather conditions, if repeated during the finals, may cause delays.