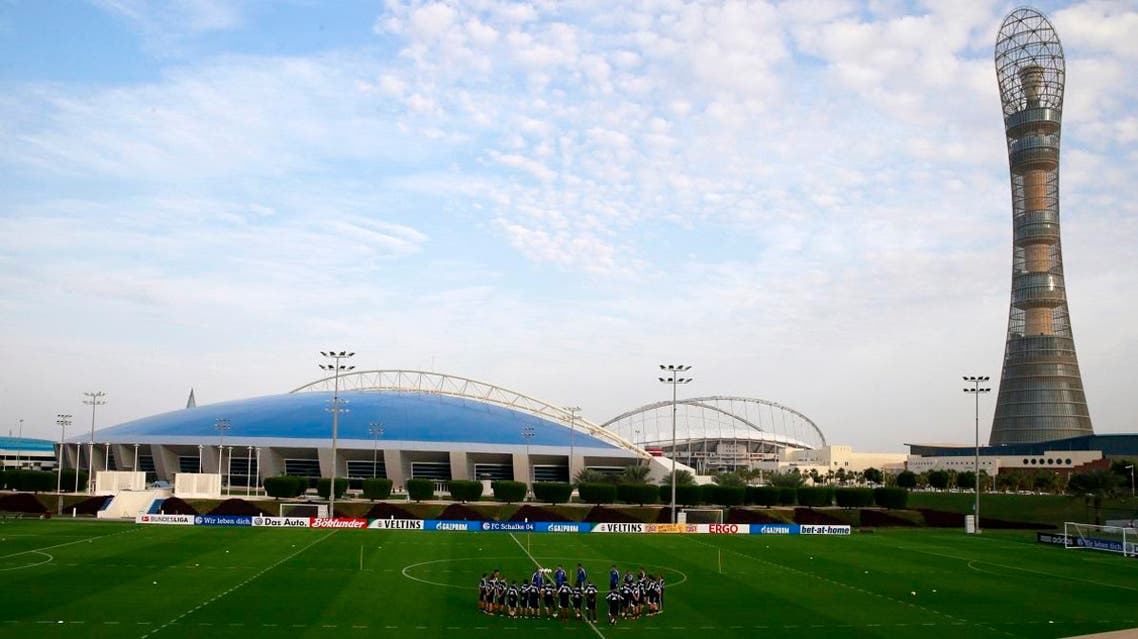 FIFA investigates suspicious transfers between a Qatari academy and Belgian club
FIFA has investigated Aspire Academy, a sports academy in Qatar, and the Belgian club Eupen on suspicion of violating the rules on international transfers of minor players.
The investigation into Aspire Academy was reported in the latest football documents leaked from Mediapart, an independent French online investigative and opinion journal, on Monday.
Mediapart revealed based on documents from initial leaks obtained by Der Spiegel that FIFA investigated the transfers made between the Qatar's Aspire Academy and the Belgian club Eupen.
The transfers were part of a larger program set up by Qatar called Aspire Football Dreams (AFD) with the goal of recruiting underage African footballers at its two Aspire Academies, one in Doha and the other in Saly, Senegal.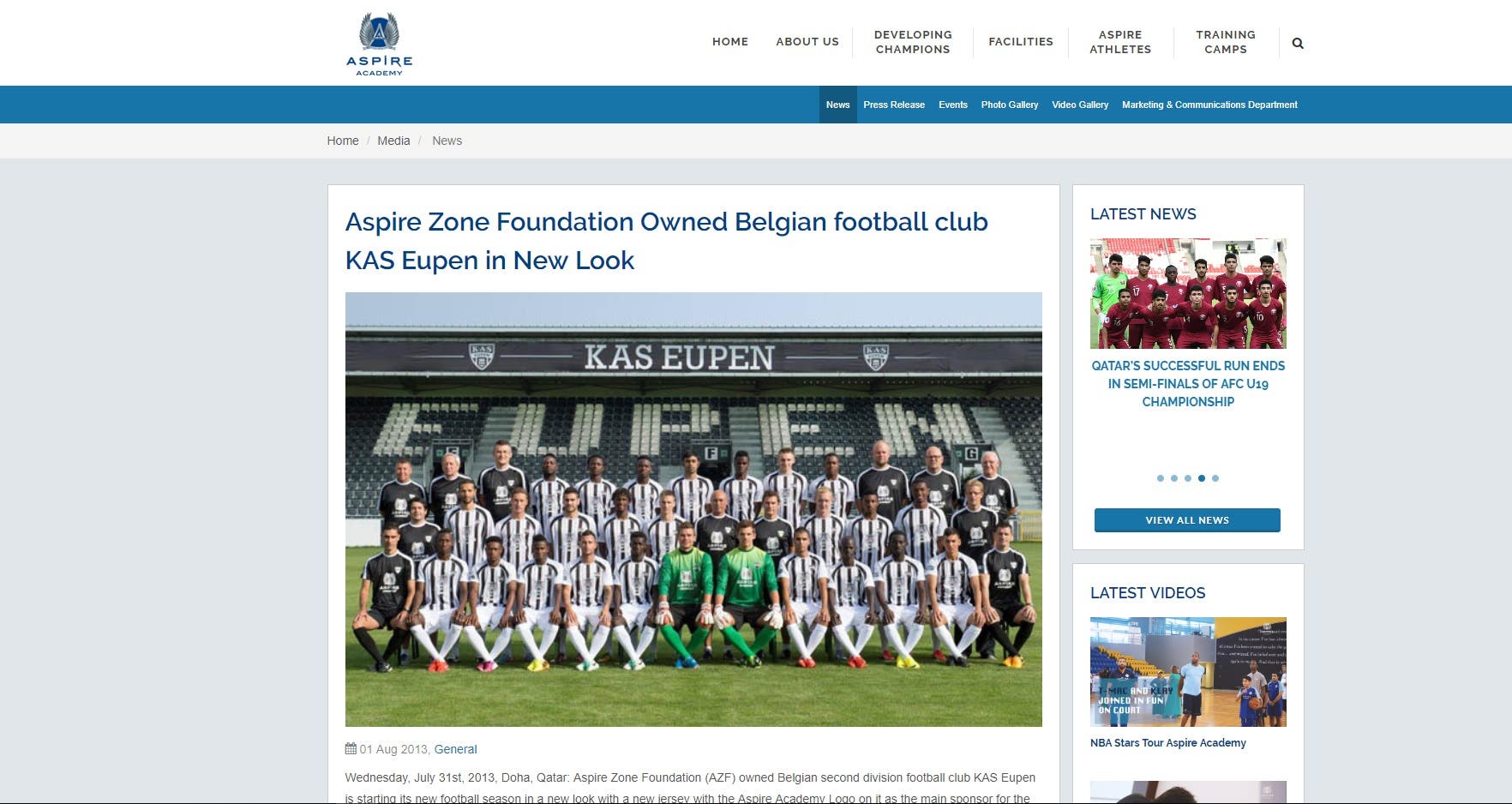 French newspaper L'Equipe said that the players would train there for several years and then be sent to Europe, mainly to Eupen but also to LASK Linz in Austrian first league and Cultura y Deportiva Leonesa in the Spanish third league, three clubs bought by Qatar Aspire Zone Foundation (QAZF). Above all, the best players would be naturalized to form a competitive Qatar national team for the controversial 2022 World Cup to be held in the country.
According to Mediapart, some of the most senior leaders of the international federation have denounced the AFD program, a "perversion of the system" that "must not happen" according to remarks made by Jérôme Valcke, then secretary general, in 2013. FIFA has even had serious suspicions about its compliance with international regulations. The online media quotes a 2014 report by Barry Lysaght, an investigator with the Integrity and Compliance Department of the International Federation. He wrote: "Aspire facilitates the international transfer of minors from underdeveloped countries on a large scale and we did not find anything in the TMS", the control system of international transfers of FIFA.
Thomas Herbert, chief financial officer of Eupen, has even confided to Lysaght, again according to the documents of Football Leaks: "Sometimes they [the players] come to Belgium a few weeks before their 18th birthday, but, because of the expensive registrations, they are only registered when they turn 18." International transfers of minor players are prohibited with three exceptions, in which the transactions in question do not qualify.
In a response to Mediapart, Eupen has denied any infringement, ensuring that "compliance with all FIFA regulations is of utmost importance to [the] club". FIFA has confirmed on its part that it has "no evidence that Aspire has violated the rules or is involved in the illegal recruitment of minors" and says he found "no irregular document concerning players transferred to KAS Eupen." According to the website, the AFD program was put to sleep in 2016.