A Saudi female fitness instructor has introduced women in her community to a new, fun way to keep fit by teaching them Nia dance cardio classes.
In the last few years, many Saudi fitness trainers have been opting to try new and different kinds of physical fitness training to offer women in the kingdom a variety of workout styles.
Manal Al-Dabagh fell in love with the Nia technique straight away, with its music and moves, during her time in the United States.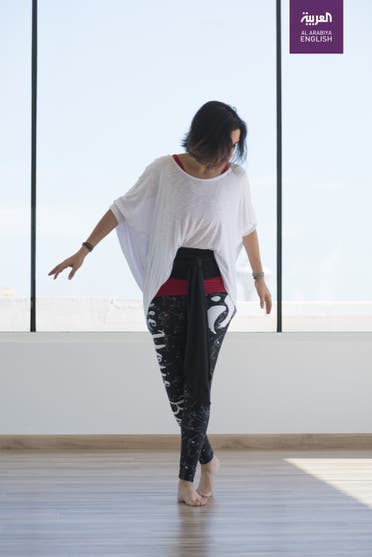 Dabagh learnt the Nia dance cardio fitness classes and was licensed in the Nia Technique. She first got the white belt and then moved to the blue belt. She then began teaching as an instructor in the US and then Korea, before returning to Saudi Arabia in 2013, with the black belt.
This week, she succeeded in hosting her first Nia class in a gym at the Saudi city of Kohbar, where many Saudi women have participated and expressed their excitement and astonishment.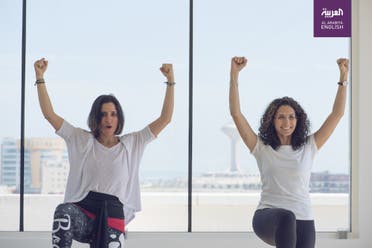 This sport relies on interacting with music and control body movements in harmony with the mind and moving consciously.
Dabagh tells Al Arabiya English: "It is an inclusive sport that relies on the interaction of the body and the mind. It combines many sports and rhythmic styles, and that's what is attracting women to practice it. It can be practiced anywhere, anytime, by participants regardless of their age, and their body and health situations varied."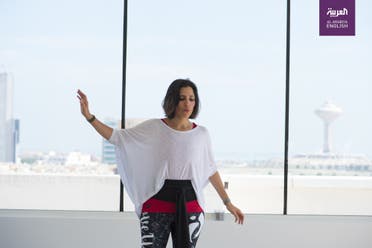 She says she hopes the fitness technique will become popular across Saudi Arabia. Dabagh teaches classes in Jeddah and Riyadh, and feels that Nia is currently gaining momentum in the kingdom.
Sara Al Rahimi, one of the women who participated in Dabagh's Nia classes, believes that it is a sport that can rid participants of accompanying daily psychological issues and stress.