Reem Al-Aboud has been recorded as the first and youngest Saudi woman to drive Formula E's 'next generation' cars as part of an international racing during her performance in a Formula E test on the streets of Ad Diriyah.
The 19-year-old studies at the Faculty of Communication at Jeddah's Univeristy of Business and Technology. Her love for racing cars was triggered by her father's love for the sport, Al-Aboud tells Al Arabiya English.
"His constant follow-up on racing competitions and his involvement in some types of car racing has inspired me to love everything about it," she said of her father.
In 2011, Al-Aboud attended with her father the Formula One race in Abu Dhabi, which she said has increased her passion for car racing even more.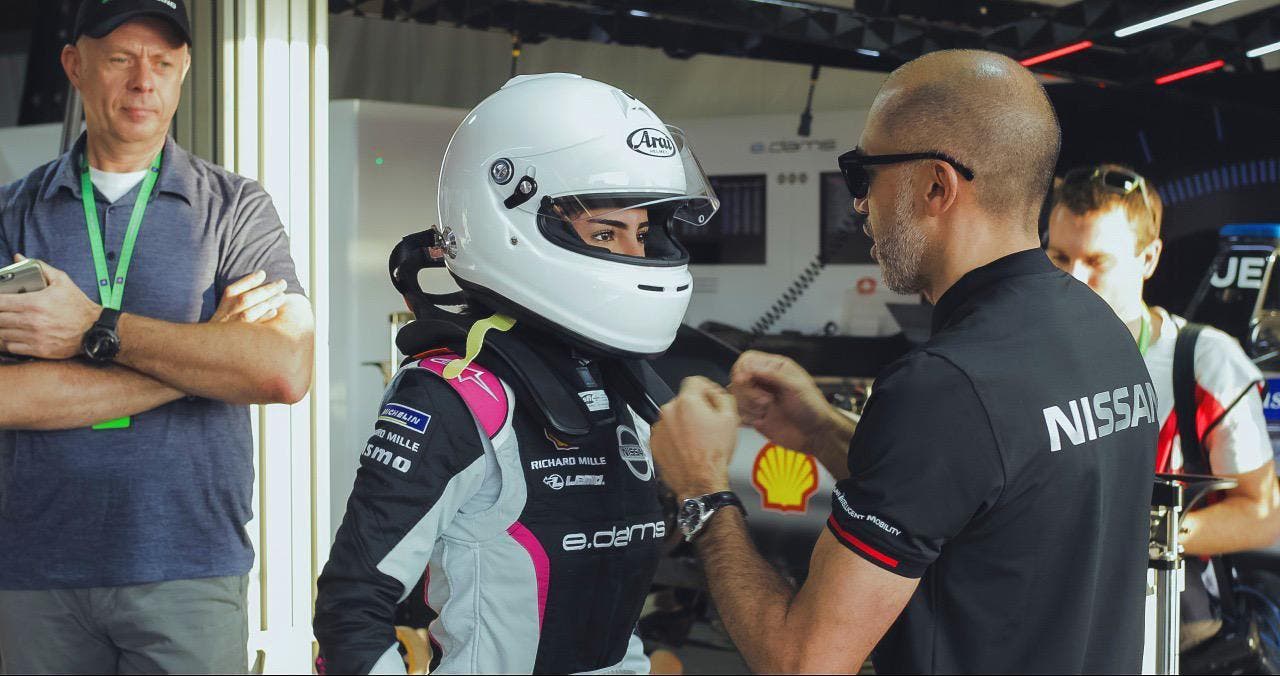 "After that, I started karting until I entered the first karting championship in the Kingdom for girls in Jeddah in 2018. I was qualified for the first ranking during the tests and got the fourth position because of a minor accident.
Not only that, Al-Aboud also qualified for the Formula Gulf Academy in Bahrain.
"I went with my father, and I was the only girl from Saudi Arabia out of the 15 young boys who came from Gulf region countries. I won the seventh place."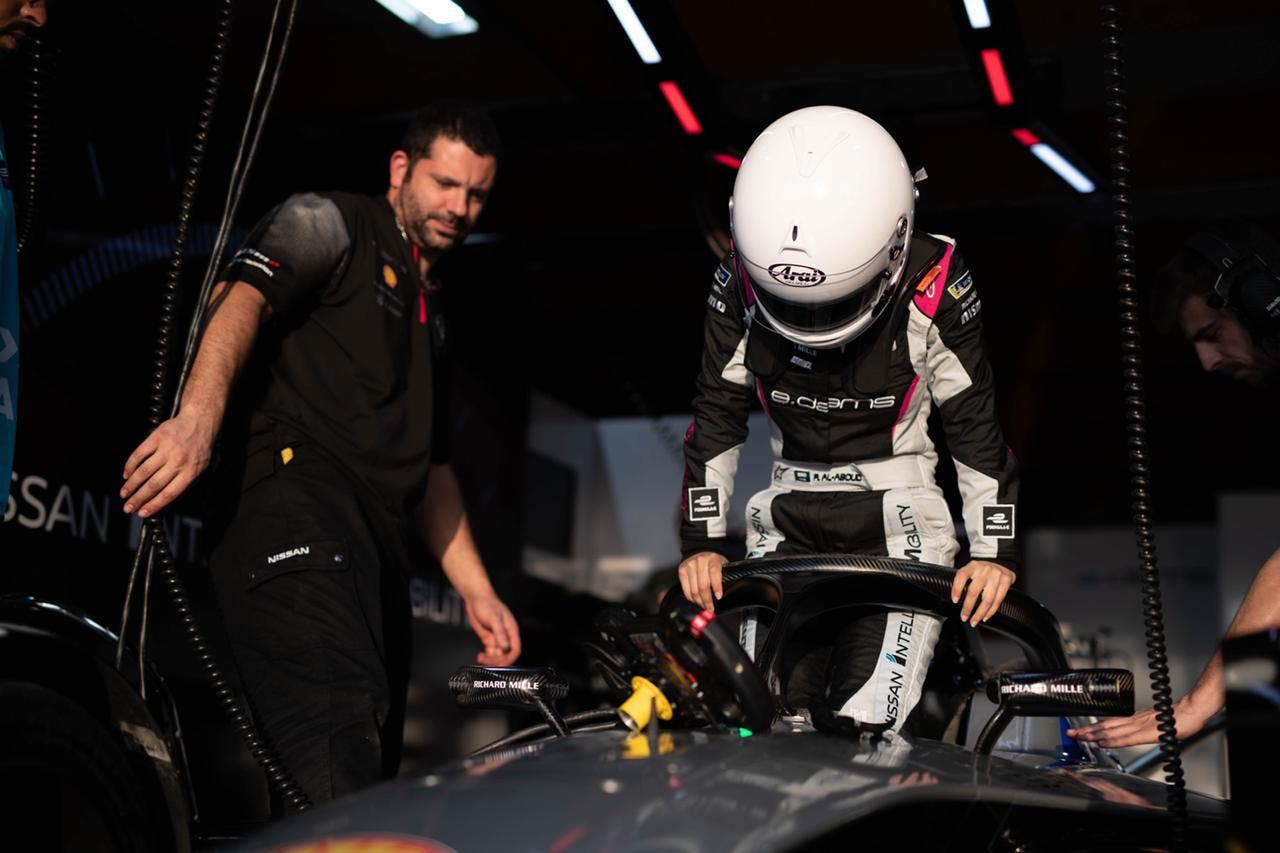 Al-Aboud also shined at another racing tournament in Al Reem Circuit in Riyadh, as she won the first place in the category of industrial vehicles.
It was after these achievements that car-giant Nissan has qualified Al-Aboud for the Formula E trials.
Saudi champion Saeed Al Mouri has joined Al-Aboud during the training phase that started at the Al Reem Circuit in Riyadh, gradually on several different cars, before traveling to France for the simulator training of Formula E cars.
The trials have proved Al-Aboud eligible to be among the Saudi female racing drivers who took part in a Formula E test in Saudi Arabia, in Ad Diriyah.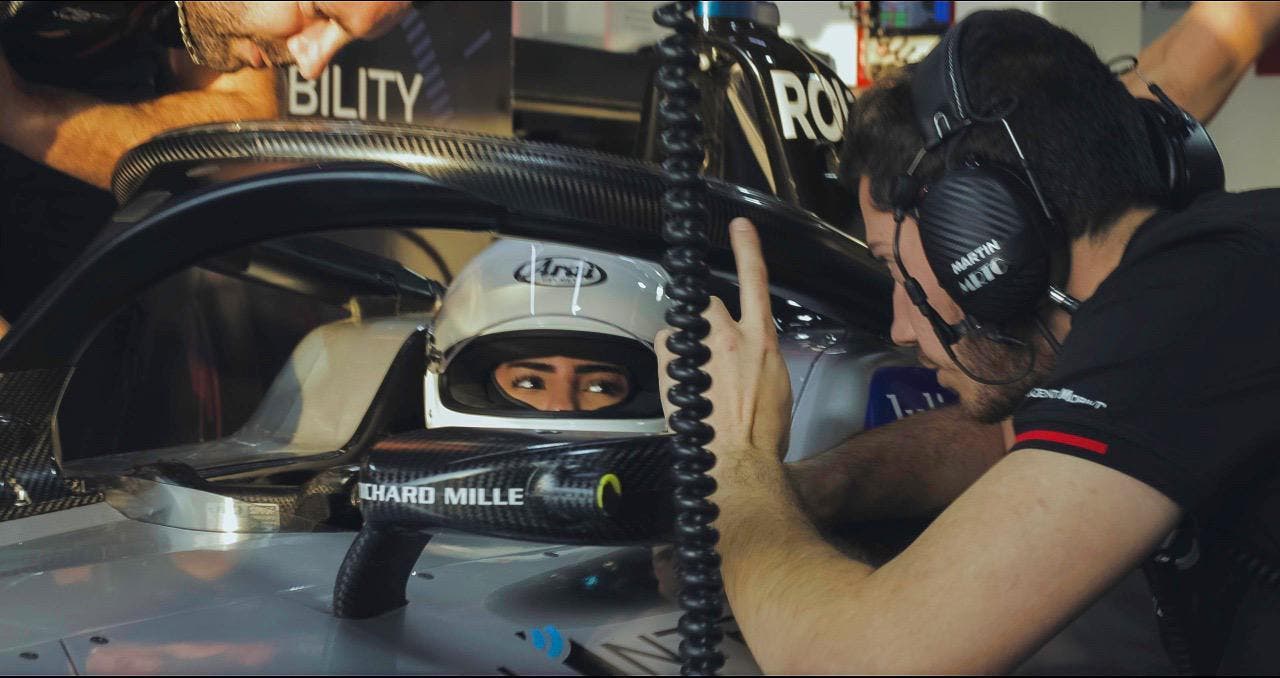 Saudi Arabia has hosted the season-opening Formula E race in December. The race, starting its fifth season, was the first involving only electric-powered cars and marks the series' debut in the Middle East.