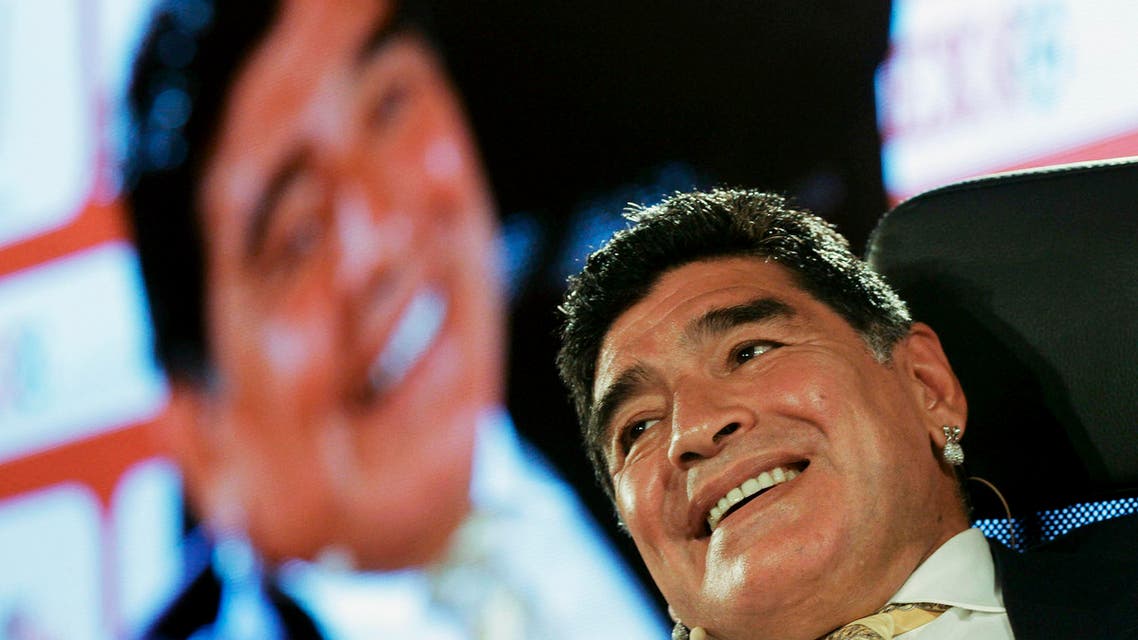 Maradona discharged from hospital in Argentina after reported internal bleeding
Argentine football legend Diego Maradona spent several hours in a private clinic in Buenos Aires on Friday after doctors detected bleeding in his stomach.
Dozens of fans and media gathered outside the Olivos Clinic where he was being treated but later discharged.
Local media reported that 58-year-old Maradona went to the clinic to undergo routine medical examinations, but doctors detected bleeding in his stomach and had to conduct further testing.
Maradona is currently working in Mexico but had come to Argentina to celebrate Christmas and New Year with his children and grandchildren.
His hospitalization came a few hours after an announcement that he will continue to coach the Mexican second division team, Dorados de Sinaloa.
Maradona began coaching the team in September 2018.
The 1986 World Cup champion has a long history of hospitalizations and health issues.
The most serious episode happened in January 2000 when he suffered a heart attack in Punta del Este, a spa in Uruguay, associated with his addiction to cocaine.
In recent years, his health problems were associated with severe arthritis in both knees.