The first female golfer in the Arab world to compete in the Ladies European Tour said that the Arab countries are "taking a big step forward" in promoting women's golf ahead of the Aramco Saudi Ladies International in Saudi Arabia this month.
Maha Haddioui, a 31-year-old Moroccan woman, is the Arab world's most famous female golfer, having competed in the Ladies European Tour since 2012. Now, she said she looks forward to playing back in the Middle East and North Africa, ahead of Saudi Arabia's newly launched female golf competition.
"I never thought in my life I would go to Saudi to play golf. For me, I thought I'd go to Saudi to do Umrah or go to Mecca. Now, to be able to represent Arab women's golf in Saudi is something amazing – and something I would never have thought to happen," said Haddioui.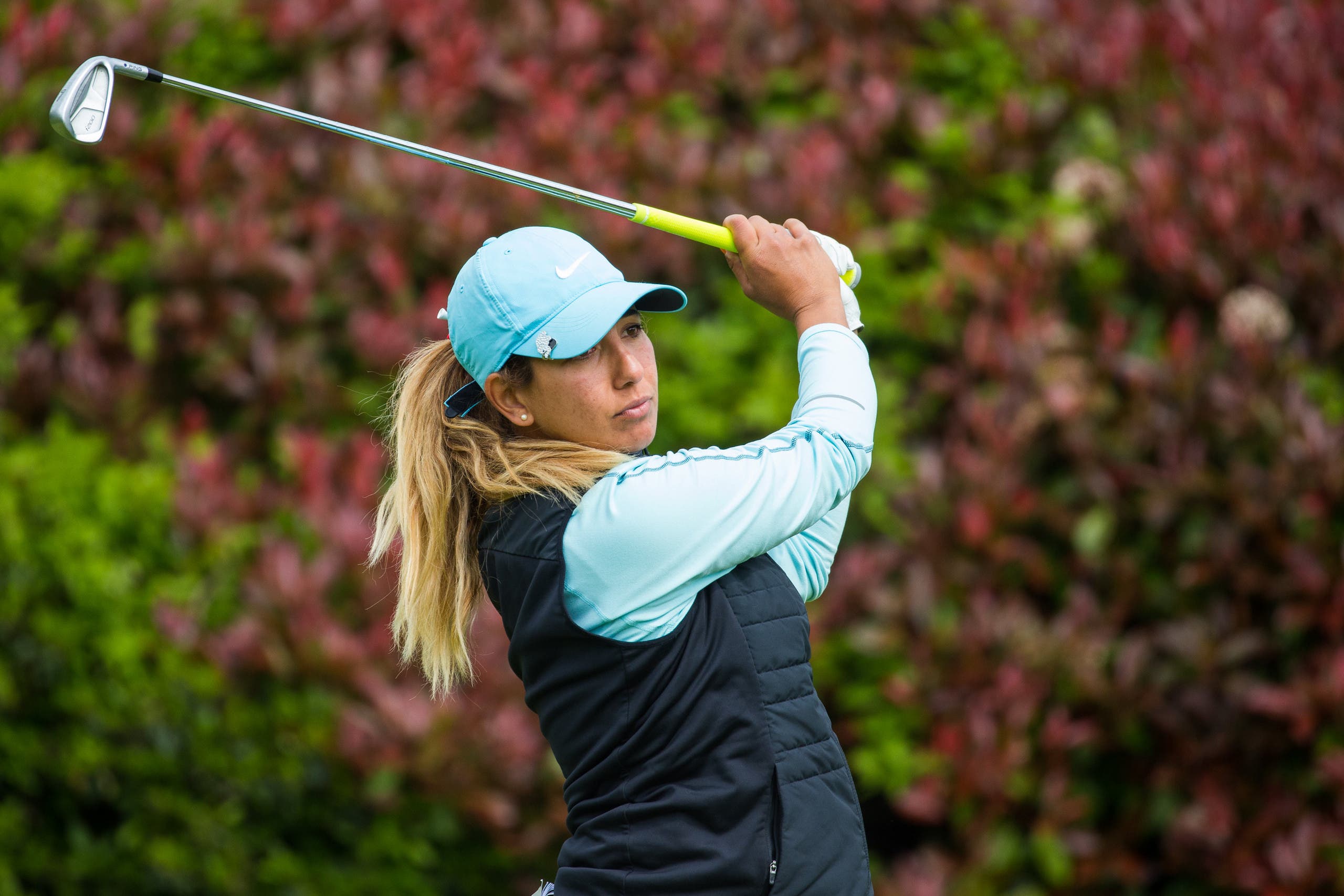 The Aramco Saudi Ladies International is taking place March 19-22, and is one of the Kingdom's various new sporting initiatives taking place under the umbrella of the Vision 2030 reform program. In line with Vision 2030, the Kingdom has increased participation in sporting events for women, including mixed gender equestrian events and through the launch of the new Women's Football League.
Haddioui praised the increased participation of women in sport and said she believes it could inspire more young women to play sport.
"Today, the young girls in Morocco and places like Saudi who are thinking about golf and want to take it seriously don't see it as a joke anymore – because somebody has done it. That is something I'm really proud of and I really hope will produce more Arab sportswomen in the future."