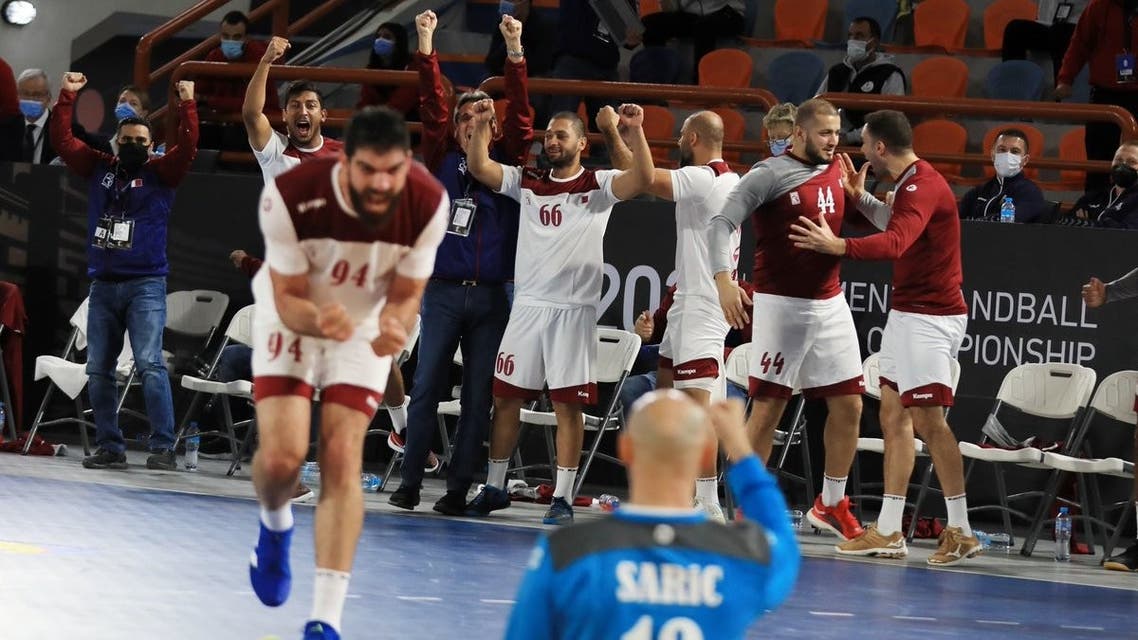 Qatar secures quarter-final place in World Handball Championship, beating Argentina
Qatar shattered Argentina's dream of reaching the quarter-finals of a handball World Cup for the first time, winning 26-25 on Monday in Cairo.
For the latest headlines, follow our Google News channel online or via the app.
Last to qualify, Qatar will face Sweden on Wednesday at the same time as two other quarter-finals: Spain – Norway, and France – Hungary. In this World Cup behind closed doors, Egypt, deprived of the public, will also challenge defending champion Denmark.
Almost eliminated after their defeats against Croatia and Denmark, Qatar reversed the match to snatch the quarter-final place at the expense of Argentina and Croatia, a scenario made possible by the surprise setback of the Croats against the Argentines (23-19) on Friday which led to the resignation of the Croatian coach Lino Cervar.
It is a resounding failure for Croatia, who have not finished higher than 8th place since 2001.
Qatar, coached by Spaniard Valero Rivera, joined the top 8 for the 3rd time. At home in 2015, they reached the final against France.
Read more:
Qatar-Egypt flight scheduled for Handball World Cup, US, Czechs pull out amid virus
Conor McGregor knocked out in second round at UFC 257 in Abu Dhabi
Japan says Games to go ahead as planned from July 23, denying rumors of cancellation