Novak Djokovic beat Italian Matteo Berrettini 6-7(4) 6-4 6-4 6-3 to win his sixth title at Wimbledon on Sunday.

The win also earned the Serbian world number one a 20th Grand Slam title, equalling the men's record held by Switzerland's Roger Federer and Rafa Nadal of Spain.
For the latest headlines, follow our Google News channel online or via the app.
For the first time in his career Djokovic shares the men's record for the most Grand Slam singles titles with Roger Federer and Rafa Nadal and looks primed to leave both in his wake.

In a year that is brewing into something extraordinary, the world number one has won the season's first three majors and will become the first man since Rod Laver in 1969 to complete the calendar-year Grand Slam if he wins the U.S. Open in September.

Not only that but with the Olympics looming, the one title to elude Djokovic, he is within sight of the fabled Golden Slam -- something no man has achieved.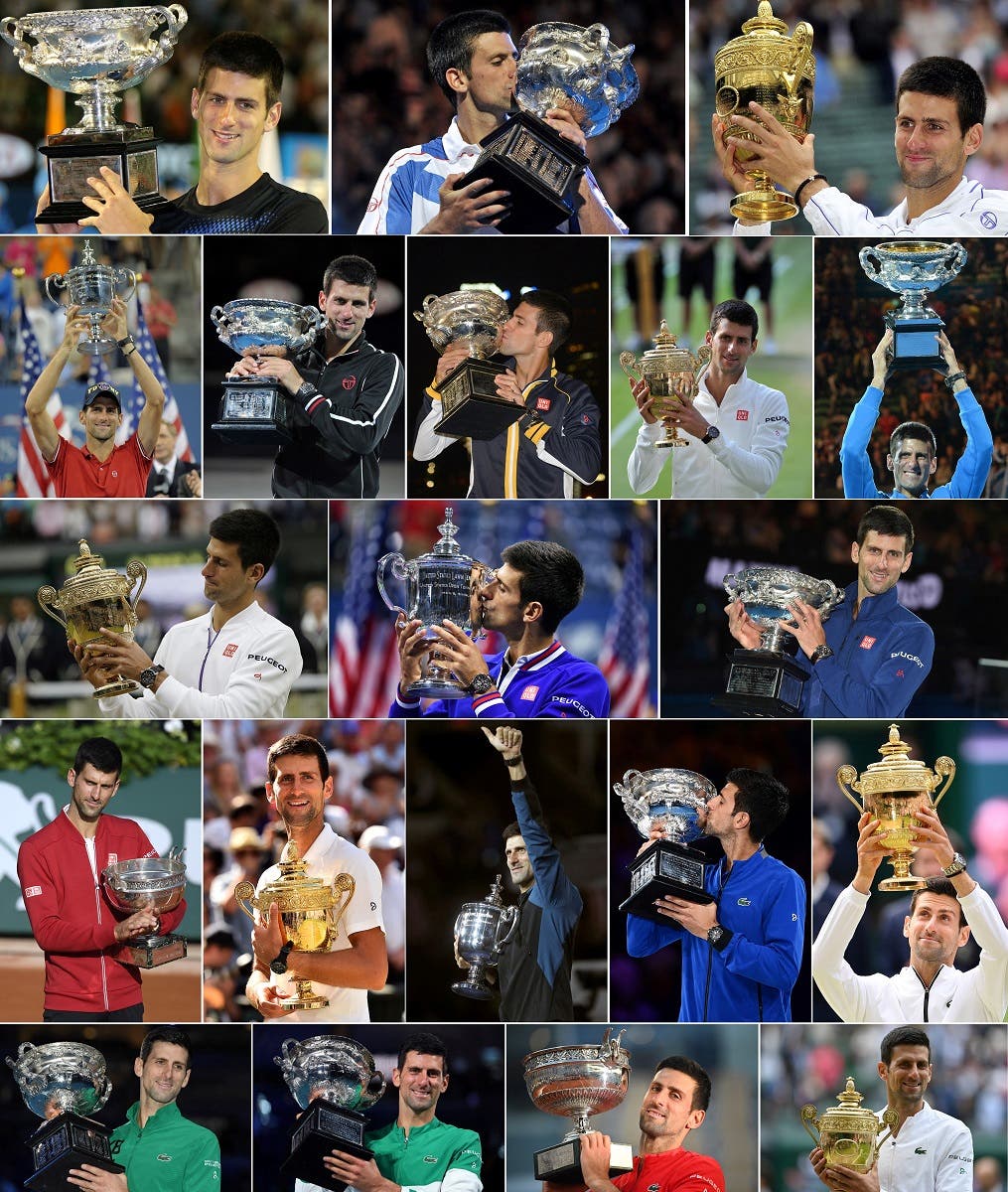 The celebrations on a frenzied Centre Court, that at times sounded more like Wembley Stadium, were unconstrained after Berrettini chipped a backhand into the net to end the final.

Djokovic fell to his back before standing arms aloft, soaking in the acclaim of 15,000 fans who, while edging towards underdog Berrettini throughout the match, realised they were watching a special player making history.

After chewing on a blade of grass, Djokovic threw his arms out to all four sides of stadium as the crowd roared 'Nole' before he climbed up into the stands to embrace his coaching team and even stopped for a selfie with a young fan.

"That was more than a battle. He has a true hammer, an Italian hammer and I felt that on my skin today," Djokovic said.

Before Djokovic captured his second Grand Slam title in 2011, Federer already owned 16 and Nadal nine.

Yet he has reeled them in relentlessly and his thirst for silverware is unquenched.