In Pictures: Ronaldo receives hero's welcome at Riyadh's Mrsool Park stadium
Football legend Cristiano Ronaldo received a hero's welcome in Riyadh's Mrsool Park stadium on Tuesday after signing with the Saudi club Al Nassr.
Fans roared from across the stands as the Portugal captain walked out to the field followed closely by his family.
He donned the Al Nassr club blue and yellow jersey before saying a few lines to the audience, including: "Ana alami," or I'm international.
He also signed a ball and gave it to a young fan in the crowd.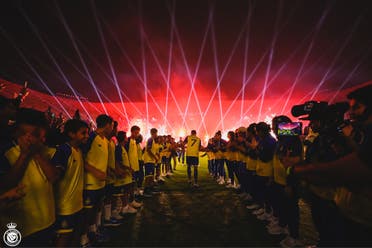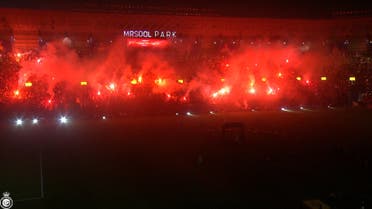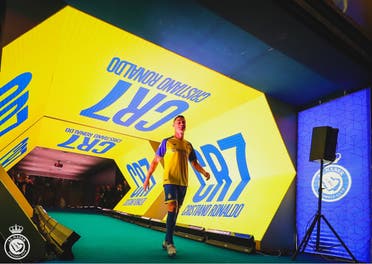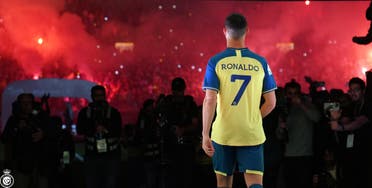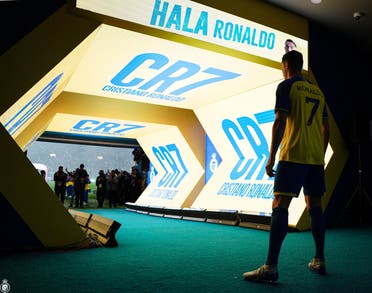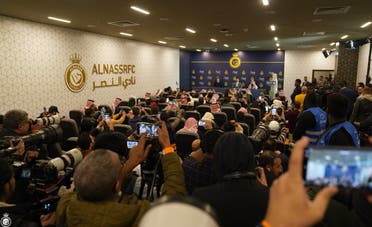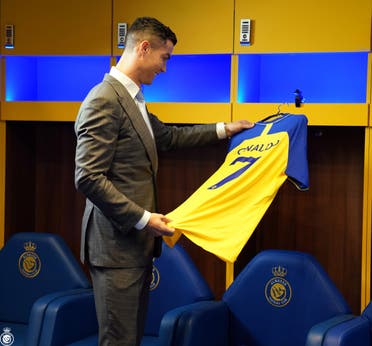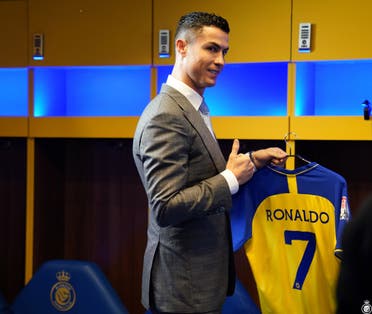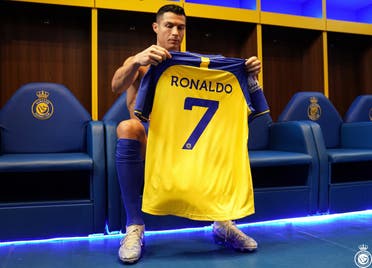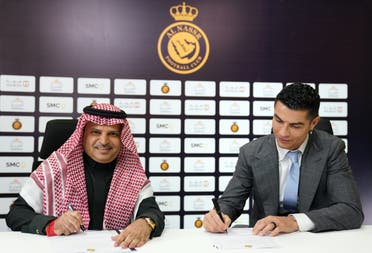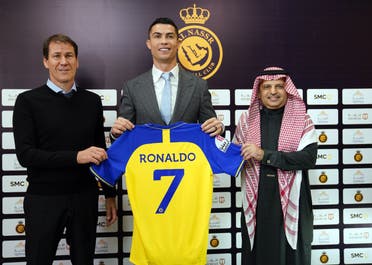 Read more:
Ronaldo 'deserves' payout for joining Al Nassr, says club president
Saudi football fans 'excited and proud' with Cristiano Ronaldo joining Al Nassr
Ronaldo says turned down clubs in Europe, Brazil, Australia, US to join Al Nassr