Scotland Yard is seeking to "establish the facts" of a row between UK television chef Nigella Lawson and her husband, during which he placed his hands around her throat in public, The Independent reported on Monday.

The Iraqi-Jewish multi-millionaire art collector Charles Saatchi and his wife were photographed at Scott's restaurant in London on June 9 during a seemingly bitter fight.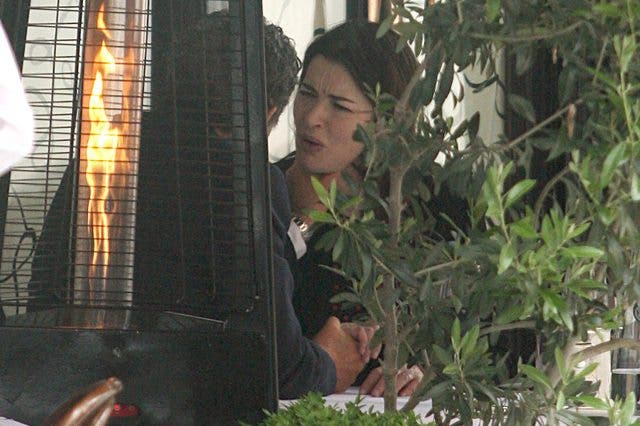 The photographs were first published in the Sunday People.

In a statement on Monday, the Metropolitan Police said it had not received an official complaint about the incident, but was looking into it following the Sunday People article.

It was nothing more than a "playful tiff," Saatchi, 70, told the Evening Standard.

"About a week ago, we were sitting outside a restaurant having an intense debate about the children, and I held Nigella's neck repeatedly while attempting to emphasize my point.

"There was no grip... The pictures are horrific but give a far more drastic and violent impression of what took place. Nigella's tears were because we both hate arguing, not because she had been hurt.

"We had made up by the time we were home. The paparazzi were congregated outside our house after the story broke yesterday morning, so I told Nigella to take the kids off till the dust settled."

A Scott's spokesperson told the Evening Standard: "The staff and management at Scott's are aware of the reports in the media and would like to make it clear that they did not see the alleged incident nor were they alerted to it at the time."

Lawson and Saatchi married in 2003.