Sharing a love for music – and head-banging – two Israeli and Palestinian rock bands have joined forces to take a "message of coexistence through rock'n'roll across Europe," The Guardian reported on Monday.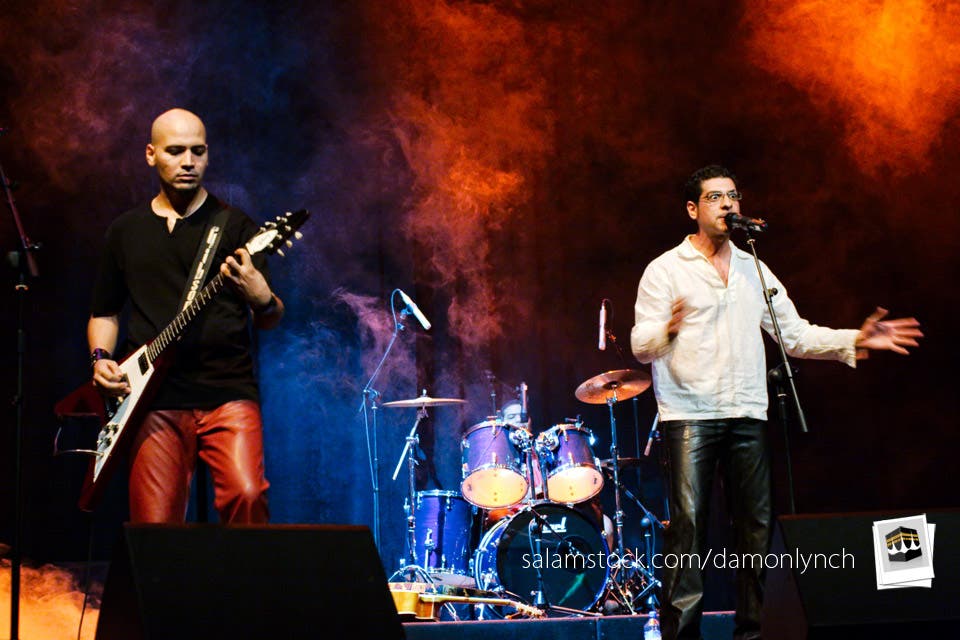 Palestinian rock band Khalas performs for an audience in the Palestinian city of Bethlehem in the West Bank on August 4, 2005. (Photo courtesy: salamstock)
The groups have set a mission. They hope to prove that their "metal brotherhood" music can demonstrate religious and political tolerance by coming together and doing what they love best.
SHOW MORE
Last Update: Wednesday, 20 May 2020 KSA 09:41 - GMT 06:41