Graffiti artists in the southern suburb of Beirut are using colorful imagery to propagate the ideals of Hezbollah, and deliver messages in the "Party of God" stronghold.
While emanating political and religious messages, the graffiti seen in the suburb of Dahyeh add color to the walls and demonstrate talents of emerging artists.
Dahyeh is strongly dominated by Hezbollah on social, political and religious levels.
One graffiti sketch read the words: "God let us meet Hussein in the afterlife," in reference to Imam Hussein, a revered figure in Shiite Islam.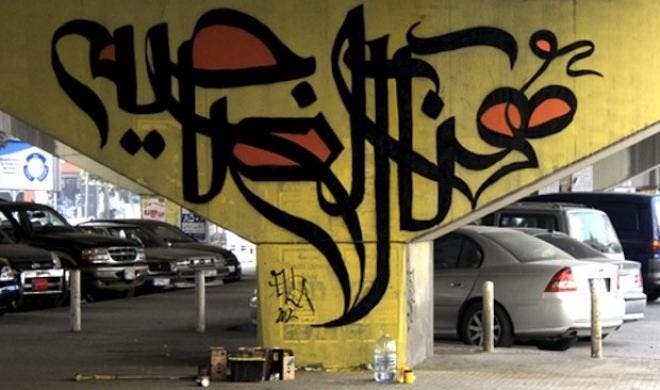 Following the occupation and invasion of the area by Israel in 1978, almost 1 million internally displaced Lebanese citizens reside in the Dahyeh.
Hezbollah maintains strong religious influence on its followers, using the power of local religious institutions and clergy and acting as the sole religious representative of the Ayatollah, the Supreme Leader, in Tehran.
In a report pan-Arab news site Your Middle East earlier this year, the party was described as distributing information on two levels: psychological warfare against its arch foe Israel, and mass communication directed towards its followers and supporters.
Graffiti is being utilized as a more modern tool to appeal to the younger urban generations, the report added.
One Hezbollah supporter, Hassan, told the site why the use of graffiti is important.
"Why graffiti? Well you can think of it this way, instead of posting a picture on our Facebook walls, we are getting out of the virtual world and painting it on a real wall in the street."
"Dahyeh is always portrayed as a closed and violent society with no room for creativity and imagination, that is untrue, and we proved it."
A member of Hezbollah, his identity protected by Your Middle East, said art in Dahyeh is "generally welcomed because it speaks the language of the people."
Dahyeh suffered a 33-day Israeli bombardment in July and August of 2006, leaving a large part of the area destroyed.