Uzbekistan has no idea who 18-year-old Rahima Ganieva is, although she's been claiming to be Miss Uzbekistan in this year's Miss World contest in Indonesia.
The Daily Mail has reported that Uzbekistan, a predominantly-Muslim country, does not hold a national beauty pageant.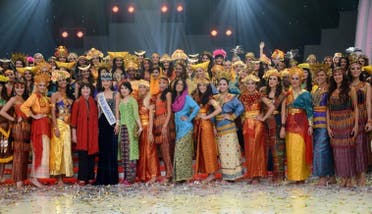 Officials from the Uzbek Culture and Sports Ministry and the National Committee on Women told the newspaper that she was an imposter.
It is hard to figure out how the aspiring beauty queen made it to the Miss World contest. She is, however, listed on the official website as Miss Uzbekistan, saying she comes from "the beautiful and sunny city of Tashkent," and likes to read Chekhov, Dostoevsky and Tolstoy.
The website has also published pictures of Ganieva posing with other contestants.
In a video on the official Miss World 2013 YouTube page, Ganieva begins an appeal to win the contest with the traditional Muslim greeting "Asalamu Alaikum."
Ganieva goes on to say: "On 20 July, I took part in a beauty contest and I won the title of Miss Uzbekistan 2013."
A representative of the Tashkent-based Pro Models modeling agency told the Daily Mail that she never passed through any special selection process in Uzbekistan.
"If there had been a process to choose a young lady for this competition, I can assure you that a much more beautiful model would have been chosen. I'm sorry that Ganieva is choosing to build a career on lies," the representative said.