It may sound like the perfect punch line to a joke taken too far, but news that Iran is sending a Persian cat into space shows the Islamic Republic isn't laughing.
Space program officials are ramping up their efforts to eventually send a human astronaut into the cosmos by 2019, state media reports. These plans previously involved sending a monkey to test the waters earlier this year.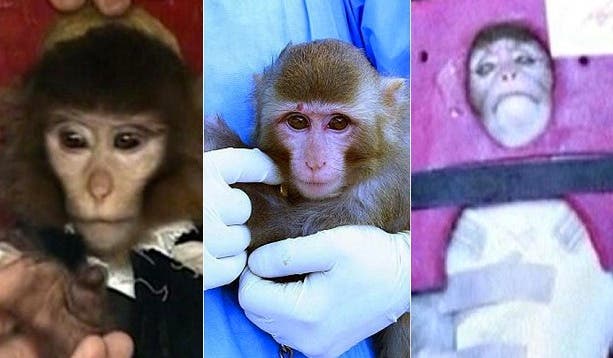 Now, after reportedly deciding between a cat, a rat, a mouse, a rabbit or another monkey to travel to space, officials have decided a feline will be their next… guinea pig.
But will the move advance Iran's intergalactic aspirations, or will the insatiable curiosity to venture into the unknown "kill the cat," like analysts opposing the idea believe?
"Iran does tend to exaggerate technological progress, but the space program has been surprisingly successful," says Dr. Arshin Adib-Moghaddam, an author and chair of the Center for Iranian Studies at the London-based School of Oriental and African Studies.
"I think they are making progress because the infrastructure is there," says Adib-Moghaddam, adding that the Islamic Republic is now home to universities that include a "cohort of world class scientists who are recruited to high ranking research and development positions" within space technology.
This week's announcement of a cat potentially taking off, made by senior space program official Mohammad Ebrahimi, has sparked international intrigue over Iran's insistence on sending animals to space.
A 'primitive' move?
In comments carried by the state news agency IRNA, Ebrahimi said Iran's next space capsule could carry a Persian cat, the long-haired, flat-faced feline breed.
Ebrahimi said the Persian cat was the favored candidate for the mission after tests had been conducted on a number of animals, although further details of these tests were not released.
In a statement from U.S.-based animal rights group, People for the Ethical Treatment of Animals, the move was slammed as "primitive."
"Iran's archaic experiment ... is a throwback to the primitive techniques of the 1950s," the animal rights group's spokesman Ben Williamson said in remarks carried by Agence France-Presse.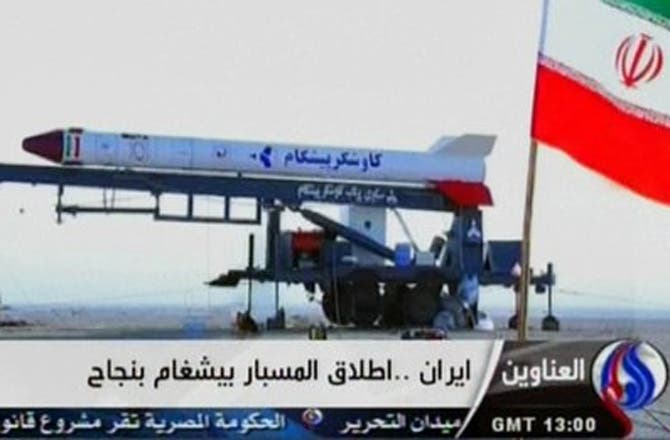 Meanwhile, the news of a cat being launched into space could lead to a revival of Western concerns over a possible spillover of space technology into Iran's military and nuclear advancement.
"Rather than assessing the issue as technological progress, I think it's a propaganda game," says Dr. Alireza Nourizadeh, the director of the Center for Arab & Iranian Studies in London.
"Previously, they sent monkeys, mice and insects. Now, by sending a cat, they are not exploring any major new angle for their space discovery."
"I think the Iranian regime wants to launch some of their long-range missiles, under the guise of sending a cat into space."
Last week, Iran Space Agency director Hamid Fazeli told reporters in Tehran, before officials decided on a Persian cat, that the next animal to be sent into space would be put on board the Pishgam (Pioneer) II space capsule.
Unlike the previous rocket, which carried the monkey and was solid-fueled, the Pishgam II rocket will use liquid propellant, according to Fazeli.
"Apart from that, there is no difference in the new mission. There's no real purpose," says Nourizadeh.
"What they are doing is repeating the basic space explorations that Russia, China and the United States have carried out."
Bigger fish to fry
As the Iranian economy crumbles under Western sanctions targeting Iran's nuclear program, some analysts believe the government should have bigger fish to fry. It may not be the best time to explore space – with the help of a cat.
"At a time when everyday Iranians are suffering from the devastating effects of sanctions, the regime ought to be investing in the economy," says Iranian-American author Melody Moezzi who writes on Iran's domestic and foreign affairs.
"I always applaud efforts to advance science, but sending a cat into space isn't an advancement."
"Any funding for scientific research should be focused on the people; on medical research and environmental issues," adds Moezzi.
Meanwhile, the choice of a Persian cat seemingly has no scientific grounds, particularly as the breed is known to be susceptible to breathing difficulties. The choice could however be a tactical ploy, used as a display of nationalism, says Nourizadeh.
"Suddenly they want to plug everything that is Persian! Before, they were totally denying the whole Persian civilization's existence before Islam. Suddenly, they are exploring space with Persian cats."
"Who knows, Persian wine or beer may be next."