Described as a "groupie" of slain Libyan leader Muammar Qaddafi, a Russian woman is believed to have triggered an attack on the Russian embassy in Tripoli this week after she killed a Libyan air force officer, local officials said on Friday.
The woman, identified as Yekaterina Ustyuzhaninova by the Russian Foreign Ministry, is believed to have machine-gunned air force engineering official Mohammad Alsusi in his Tripoli home earlier this week.
The 24-year-old Siberian powerlifter, described by the Russia Today news site as a "Russian Qaddafi groupie girl," has now been arrested by Libyan authorities in connection with the murder.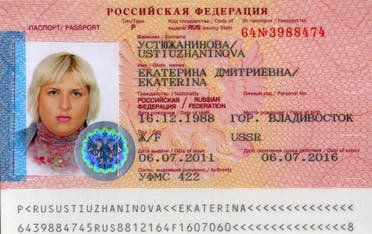 According to the news reports citing Tripoli police, after Ustyuzhaninova killed Alsusi, she then shot and stabbed the victim's mother and used the man's blood to write "Death to Rats" in English on a wall of the house.
The term "rats" was popularly used by Qaddafi to describe opposition fighters in 2011.
Local media reported that the woman was held by police as she was trying to escape from the scene.
Meanwhile, her motives behind the alleged murder remain vague.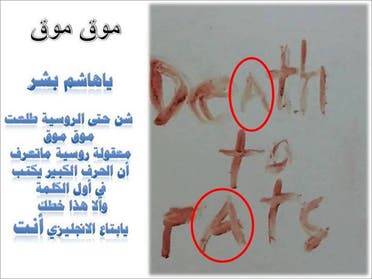 "Conflicting media reports claim Ustyuzhaninova and Alsusi were married, while others say she killed him because he had supported the uprising that toppled the late Libyan dictator Muammar Qaddafi in 2011," reported the International Business Times on Friday.
Russia Today also reported that Ustyuzhaninova wrote under the alias of "Katya Cyaegha" on several pro-Qaddafi Russian language blogs and that in 2011, she entered Libya after having raised money online to launch a solo campaign "to help Qaddafi or die for him."
Following Alsusi's murder, about 10 gunmen stormed the Russian embassy in Tripoli on Wednesday.
Dozens of angry protesters tried to storm the embassy after reports emerged that a Russian woman had killed a Libyan army officer, witnesses said.
One of the attackers was killed by the gunfire, and four more were wounded, Libyan officials told the Associated Press.
Russia's Foreign Ministry confirmed the attack saying none of its staff was injured.
Email from Cyaegha
According to Russia Today, one of Ustyuzhaninova's friends in the pro-Qaddafi community says she received an e-mail from her, under her pen name Cyaegha, about a week ago.
The news site published excerpts of the message.
"I know I will die in combat ... There's nothing bad about it. There is no heaven, life is short and the only sense a person may give to it is if some god or demon chooses to use him," part of the text reportedly read.