British fugitive female militant, Samantha Lewthwaite commonly referred to as the 'White Widow,' was grooming her children to be jihadists, her secret diary found by the Kenyan authorities shows.
The diary was found in a luxury house in the Kenyan capital Nairobi where she reportedly stayed with her jhadist al-Shabab fellows planning to attack two hotels and a shopping mall, the Daily Mail reported on Friday.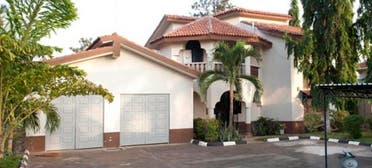 "Recently, my beloved husband gave a talk to my eight year old son and five year old daughter. He asked them what do you want to be when you are old? Both had many answers, but both agreed to one of wanting to be a Mujahid," Lewthwaite wrote in a crumpled paper.
Her husband Germaine Lindsay, also known as Abdullah Shaheed Jamal, was one of the four terrorists who detonated were involved in the July 7, 2005 London bombings.
Two of her children Abdullah and Ruqayyah have the middle names Shaheed and Shahidah, the male and female forms of the word martyr, according to the Daily Mail.
She expressed comfort in being married to a 'Mujahid' and in following his footsteps.
"Alhamdulillah [thanks be to Allah], Allah has blessed me with being married to a Mujahid and meeting many wonderful inspiring people along the way," she wrote in another manuscript.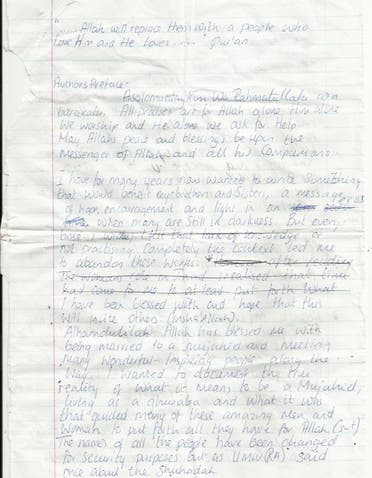 "[I] wanted to document true reality of what it means to be a Mujahid, living as ghuraba [strangers] and what it was that guided many of these amazing men and women to put forth all they have for Allah," she added.
The names of all people have been changed for security purposes but Umar [the second Muslim Khalifa] said once about the Shuhadah," she explained.
Lewthwaite married Jamaican-born Muslim convert Lindsay, who went by the name of Jamal, in 2002.
In her journals she noted how Lindsay once warned her that is if she married him she would be giving up her "comfortable lifestyle in the West."
"I agreed. I mean of course, this path is all I ever wanted,"she wrote.
She describes her feelings and her life when her husband used to travel for "Jihad," leaving her alone with kids in London.
"My husband has left me on many occasions to go out for Allah's cause. The pain of missing your husband and wishing to be in his presence is a test in itself," the woman, now wanted by Interpol, wrote.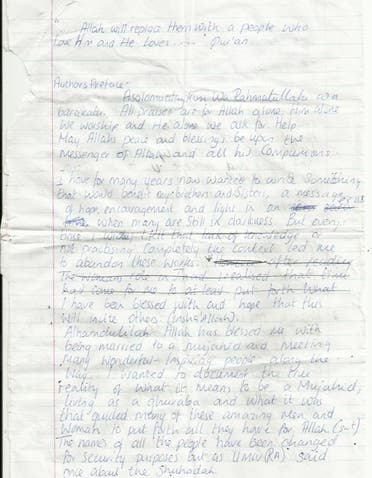 "Then there are times you don't receive the news on him for several weeks. The not knowing if he is alive ... is enough to lose appetite and sleep,' she added.
"Can I sleep when bombs are dropping on his head? But when he is home, I sleep safely, eat well.' She goes on to say: "My husband taught me earlier in marriage: look at those less fortunate than themselves."
Reason for writing
The 'White Widow' explains that the reason she was writing all of this is to "a message of hope and encouragement" to "my brothers and sisters" to follow her footsteps.
'I have for many years now wanted to write something that would benefit my brothers and sisters, a message of hope and encouragement and light in an era when many are still in darkness," she noted.
"After reading the Women's Role in Jihad, I realized that time had come for me to at least put forth what I have been blessed with and hope that this will incite others," the 'White Widow' added.