Madonna revealed this week she has been studying the Holy Quran, a practice which has come alongside her efforts to build girls' schools in Islamic countries.
"I am building schools for girls in Islamic countries and studying the Holy Quran. I think it is important to study all the holy books," the U.S. pop icon said in an interview with Harper's Bazaar published on Friday.
Madonna added that she agrees with what one of her friends tell her; that a good Muslim is a good Jew, a good Jew is a good Christian, and so forth.
The "Material Girl" recently got her fans talking after posting a picture on Facebook from a photo shoot in which she wore what looked like a chainmail niqab.
The picture was accompanied by the words: "The Revolution of Love is on…Inshallah [Arabic for 'God willing']."
Speculations over the "Like a Prayer" singer's interest in Islam have sparked in recent years after the star began dating Brahim Zaibat, a Muslim of Algerian descent.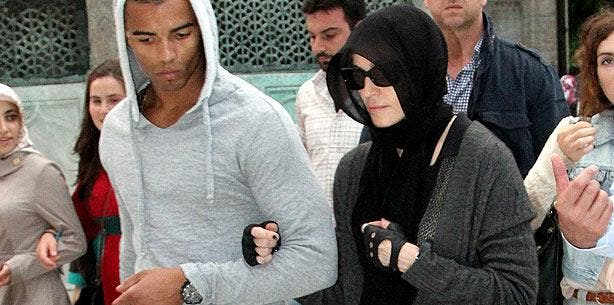 Last year, Madonna was pictured in Turkey with Zaibat as she wore a headscarf to visit a mosque in Turkey, according to news reports.
In this week's interview, the 55-year-old star also disclosed revelations from her younger years.
She recalled being held up at gunpoint, raped and having her seedy apartment burgled three times, saying she was scared at times before she started making it as a singer and dancer.
"New York wasn't everything I thought it would be. It did not welcome me with open arms," she said.
"The first year, I was held up at gunpoint. Raped on the roof of a building I was dragged up to with a knife in my back, and had my apartment broken into three times. I don't know why; I had nothing of value after they took my radio the first time."