Non Arabic speaking American singer forerunner in Arabs Got Talent
Jennifer Grout stuns audiences across the Middle East with uncanny Arab styled vocals
Jennifer Grout, an American from Massachusetts, is making headlines as the front runner in Arabs Got Talent, a reality television talent show, which is heading to its final rounds.
The non-Arabic speaking demure blonde stunned audiences in her first audition by playing the oud, a traditional Arabic instrument, and singing a timeless Arab song by Umm Kalthoum, widely recognized as the greatest female singer in Arab history.
While on her audition the 23 year old Boston native couldn't understand Egyptian film star and judge Ahmed Helmy when he asked her in Arabic what was her name. Yet, her performance and impeccable Arabic pronunciation left Helmy and the audience alike astonished.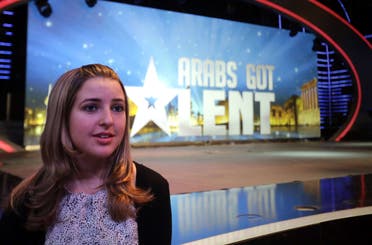 "You don't speak a word of Arabic, yet you sing better than some Arab singers," said Lebanese singer and show's judge Najwa Karam following her performance.
"We have for so long imitated the West, and this is the first time that a person who has no link whatsoever to the Arab world, an American girl who does not speak Arabic, sings Arabic songs."
Simon Shaheen, a Palestinian oud virtuoso and professor at Berklee School of Music in Boston who worked with Grout during an Arabic music treat in 2011 also noticed Grout's natural talent for Arabic music.
"She can reproduce the microtones that are so important to Arab music," he told the New York Times. "The other critical element of Arab music involves ornamentation, to enrich the sound. She does this, and she reproduces the Arabic words, including the vowels, very nicely."
Grout has recently stated while she has no Arab roots, she always had a passion for music and began studying the piano and violin at age five.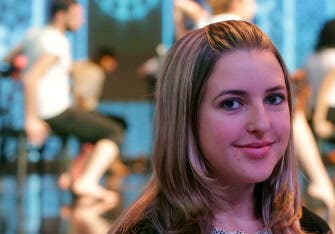 As a college student at McGill University in Montreal she studied classical Arab music after coming across an article online about singer Fairouz, a female Arab icon.
"I listened to her and watched a video of her, and I was just really intrigued and mesmerized by her voice. So I decided to start exploring Arabic music more," Grout told AFP.
Grout got practice performing her uncanny Arabic renditions in a Syrian café in Montreal. After graduating, the Arabic singer moved to Morocco for a year immersing herself in the culture while living in Marrakesh.
After a brief stint in Paris where she made extra money singing Arabic music in the train stations there, Grout relocated back to Morocco. There, she has been performing Berber music and practicing Moroccan Arabic.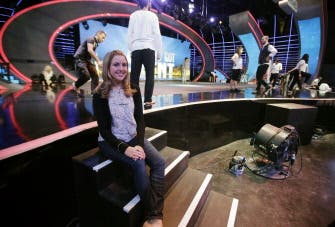 Initially, Grout's success triggered negative feedback. Social media was rampant with claims the young singer was lying about not having Arab roots and that she only pretends to not understand Arabic. Others, who believed Grout's western heritage, felt it was unfair that an American was contending in a competition meant for Arabs.
However, many Arabs have taken the American's imitation as pure flattery. As the world constantly emulates the West, many Arabs are intrigued and adulated that someone from the United States is interesting in Arabic culture and singing in Arabic.
"She's really talented. We are proud as Arabs that someone from the United States is singing in Arabic," said Lara Nassif, an executive producer at MBC, according to BBC report.
"Jennifer has given Arabs a sense of renewed pride in their heritage, history and culture," she said
Saturday night's episode in Beirut, Lebanon, pits Grout against 11 other Arab performers including jugglers, comedians and hip-hop dancers. Ironically, the only other singer of classical Arab music will be the America blonde girl who claims European roots.
"She's not Arab but she's singing something that Arabs can identify with. Usually, it's just the opposite," Nassif said.