Arab tweeps 'hijack' online Selfie Olympics
The "Selfie Olympics" requires social media users to join the game by posting the most outlandish selfie pic
Arabs have "hijacked" the Selfie Olympics, several tweets read this week, after the online competition to post the most risky poses continues to heat up.
The "Selfie Olympics," a game which has gone viral on Facebook, Instagram, and Twitter since the start of January, requires social media users to join the game by posting the most outlandish selfie pics.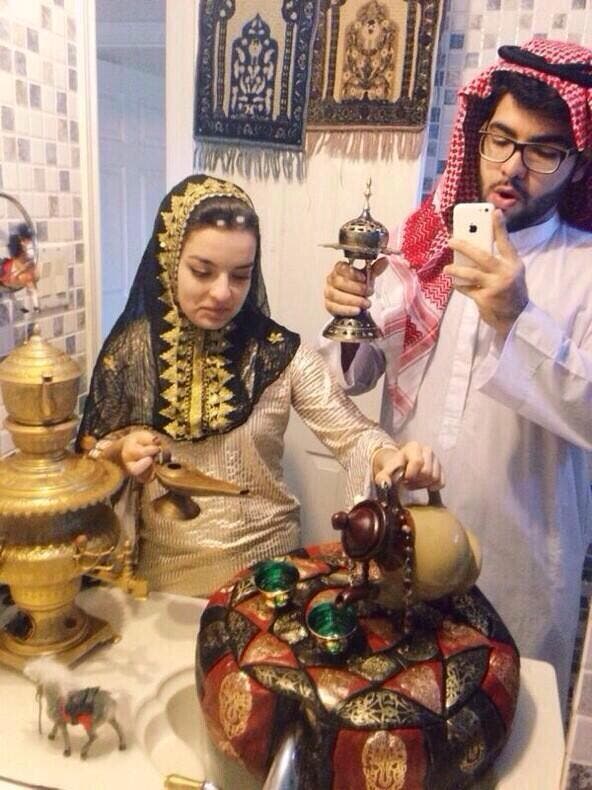 Twitter page @SelfieOlympics posted an image of an Arab couple, wearing traditional Gulf dress and posing in traditional Arabian surroundings, with the caption: "ARABS HAVE HIJACKED THE SELFIE GAME."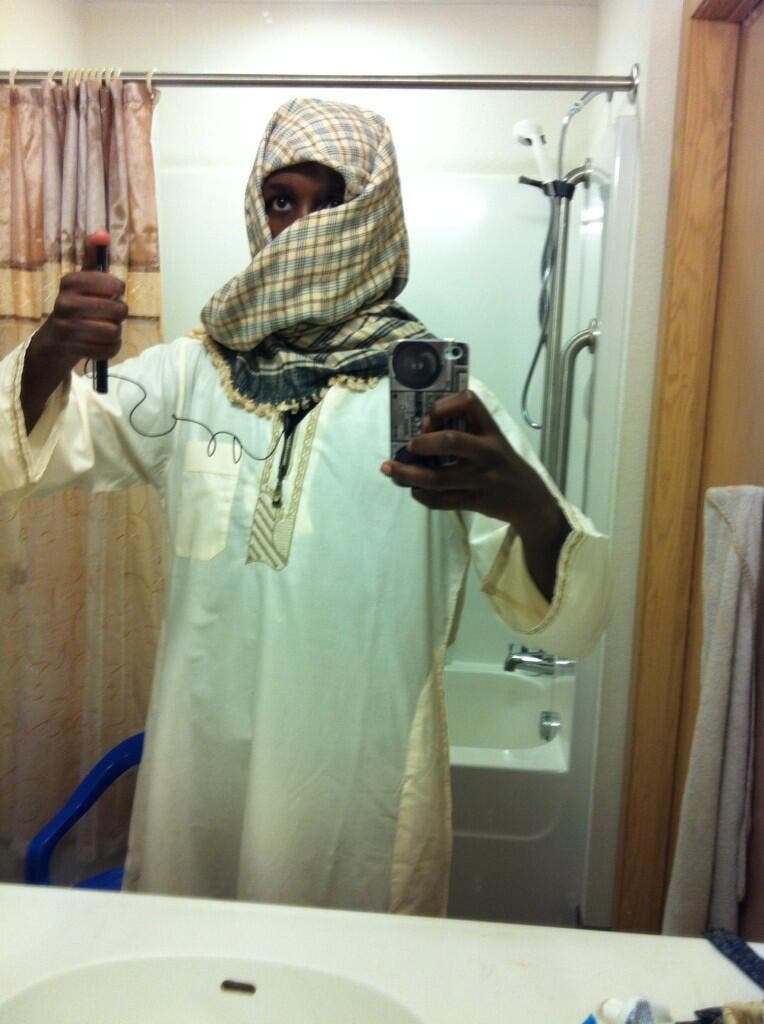 Another tweet from Arab user @SenorMohamed showed a picture of the user also wearing traditional dress, a scarf covering most of his face, with him holding what appeared to be a bomb detonating device.
The accompanying tweet read: I'M TAKING THE SELFIE OLYMPICS HOSTAGE. EVERYONE GET DOWN AND RETWEET OR I'LL BLOW US ALL UP."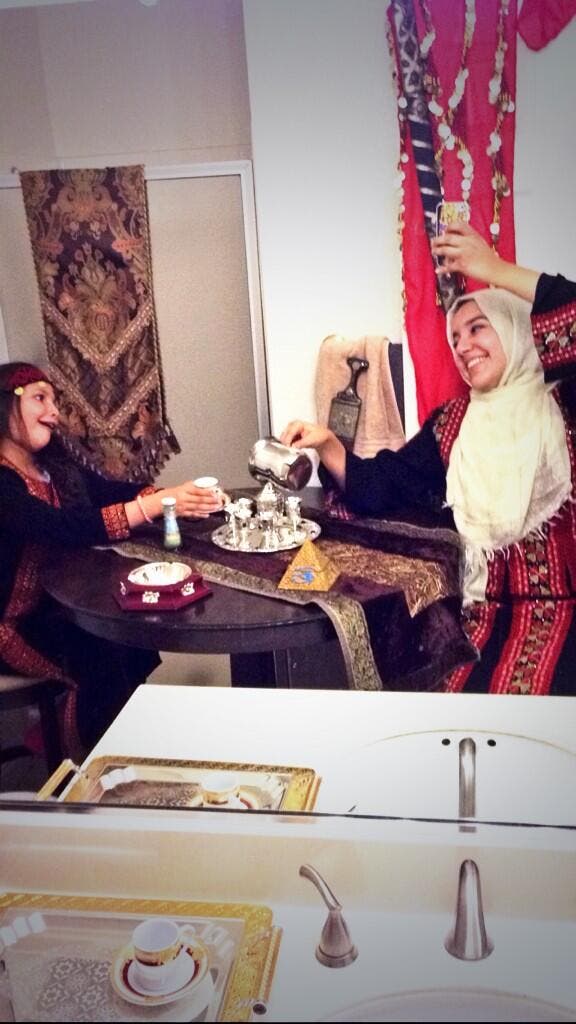 Meanwhile, Twitter user @MalaakAmmari also posted her attempt at entering the competition. Her image shows two girls sitting and drinking what appears to be a hot beverage from a traditional Arab tea set.
A Facebook page for the game has attracted 120,000 likes, and hundreds of thousands of selfies have been posted to Instagram.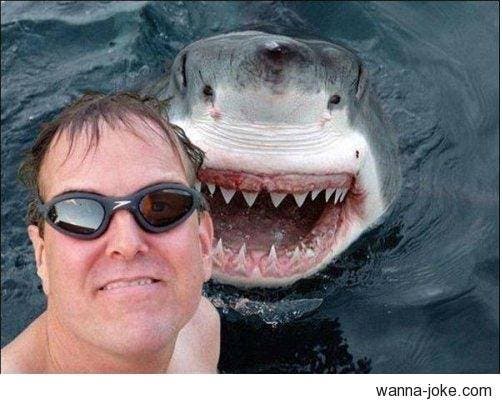 The photos display anything from a girl riskily hanging by the door from her shirt snapping a selfie, to a man taking a photo with a shark flashing its jaws in the background.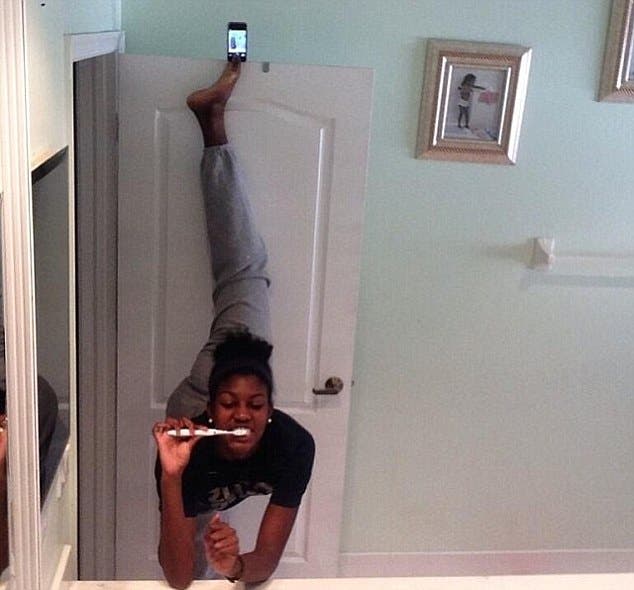 Selfie daredevils have gone as far as to do a headstand in the sink or even somehow levitate in the air.
The word 'selfie' gained such popularity and notoriety in 2013 that the Oxford English Dictionary made it the word of the year.