Egyptian belly dancer's next move? To run in parliamentary elections
Sama el-Masry will run in the next parliamentary elections for the Sharquiyah governorate, Mursi's home district, in revenge against the Muslim Brotherhood
Controversial Egyptian belly dancer Sama el-Masry announced on Wednseday she will run in the next parliamentary elections for the Sharquiyah governorate, Mursi's home district, in revenge against the Muslim Brotherhood.
"I will run the elections and I will hopefully win them so I can show the Brotherhood every day who they really are," Masry told the Egyptian daily news website al- Masry al-Youm.
Masry also said that she is planning a special surprise for the Islamist group and that she will unveil it on her new show "Ayouh baa."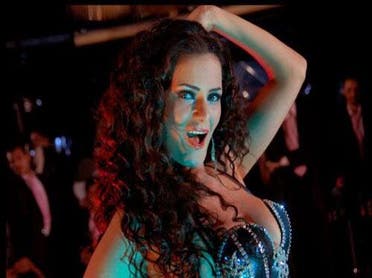 "The end of their group will be on my hands, my program will uncover all the traitors and agents," she said, referring to members of the Muslim Brotherhood.
Masry's comedy show will be aired for the first time on Thursday on her new channel dubbed "Feloul," or "Corrupted."
The first episode, which is expected to gather political and artistic figures, will poke fun at Nobel laureate Mohammad ElBaradei.
The Egyptian belly dancer has repeatedly made bold statements on her political views against the Brotherhood.
One of her videos went viral in July last year. In the video she sings in Arabic with English subtitles and dances as a message to American President Barack Obama, accusing him of supporting the Brotherhood and meddling in Egypt's affairs.
The song was titled "Obama, your mother, your father."