Father of Yemeni girl who 'cries stones' seeks help
The eight-year-old girl does not feel pain from the stones
The father of an eight-year-old Yemeni girl who cries stone-like fragments has asked that philanthropists help him treat his daughter.
Mohammad Saleh al-Jaharani, who has 20 children with two wives, said that his daughter, Saadia, began crying stones two weeks ago.
"None of my other children has ever gone through the same condition," he told UAE-based daily Gulf News by phone from his village in Yemen's western province of Hodeida.
A video from Yemen's Azaal TV showed the girl's eyes producing small stones from her eye instead of tears.
Some believe that the girl is under the influence of black magic.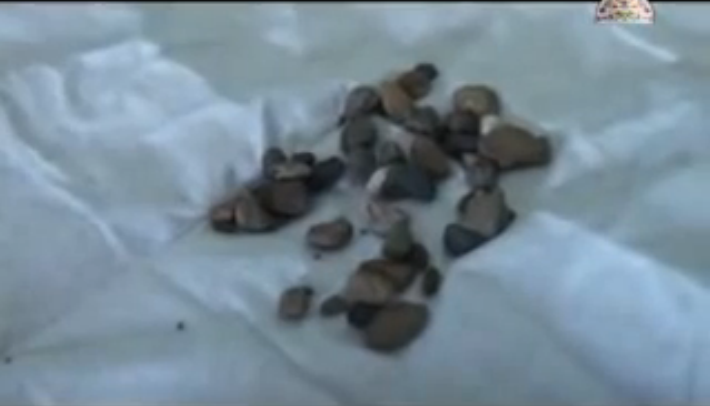 "People are digesting many mythical explanations to the girl's condition. Some people say she is possessed. Others say she is under a black magic spell," said Abdul Kareem al-Ayashi, the producer of the channel's video report on the girl.
Most of the stones are cried out in the afternoon and evening, and never while she sleeps. The girl does not feel any pain, according to the TV report.
Doctors have been unable to offer an explanation for the condition.
Numerous attempts at diagnosis by X-ray scans and a series of costly treatments have so far been unsuccessful.
Last year, Yemeni media reported on a 15-year-old girl, Saboura Hassan al-Fagiah, who exhibited the same symptoms.