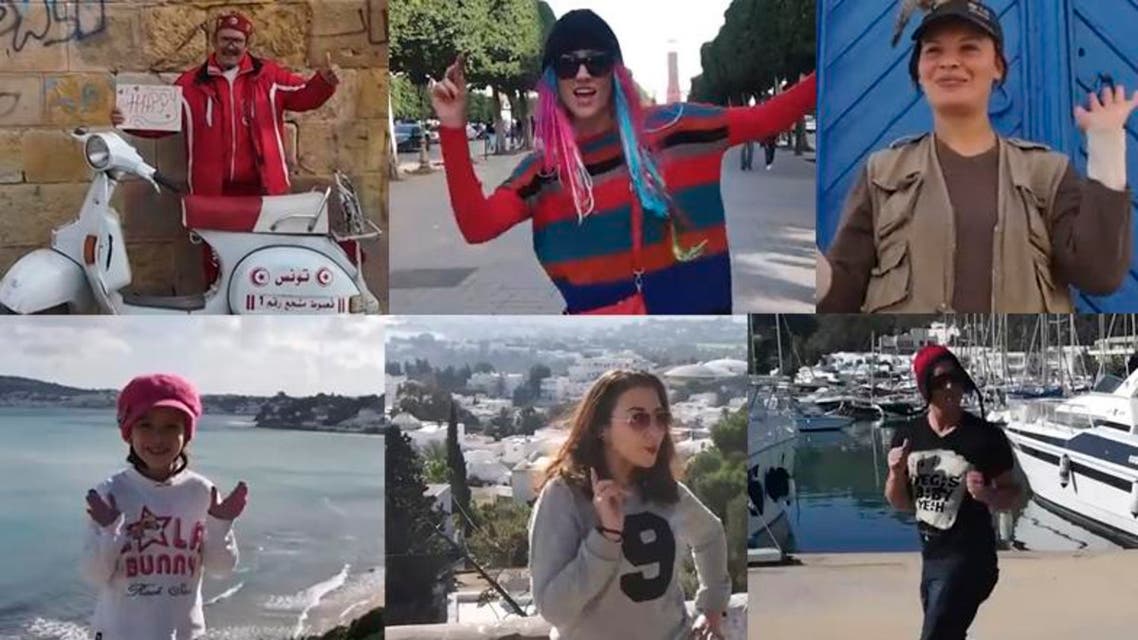 Tunisians get 'happy' to Pharrell chart topper
'Cos I'm Happy!' Tunisian dance video to the upbeat, catchy pop track has attracted more than 171,000 views
The globally chart-topping song "Happy" by American R&B star Pharrell Williams has attracted attention from Tunisia, with young people across the country posting their happiest, wackiest dance moves online.
As of Sunday, a compilation dance video to the upbeat, catchy pop track has attracted more than 171,000 views on YouTube.
The online trend has come in reaction to tense conditions in Tunisia, which the country has seen a surge in since the 2011 revolution.
"This is because we're happy in spite of everything," a woman called Fairouz, who supervised one of the first videos posted from the northern city of Bizerta, told a North African news site.
In the video, groups of young people in Bizerta are seen dancing on the beach and in and around the city while dancing to the tune of "Happy" in several short clips.
There have been also clips of Tunisians dancing from other cities including Sousse, Kairouan and the capital Tunis.
The song has also sparked a viral trend in Paris, and has made its way around the globe – spreading to Hong Kong, Moscow, Amsterdam in the past month.
"Happy" was released on Nov. 21, 2013 alongside a long-form music video presented via the website 24hoursofhappy.com. So far, the song has topped the charts in fifteen countries.
'Moral decay'
But not everyone is happy about the dance videos in Tunisia. Conservative religious groups have criticized the youths, saying they shouldn't be dancing to Western pop music.
"This is debauchery and moral decay that can't continue," said Seif Bin Moussa, a 21-year-old student and member of a radical religious group, the Magharebia news website reported.
Others believe that the videos are a good outlet for Tunisian youth to express themselves.
"Citizens were disappointed after the revolution because of the uncertain landscape and vague future, especially young people, who believe that nothing has changed in their condition," said 45-year-old teacher Mohamed Naceri, the Magharebia news website also reported.
"This is one form of self-expression and an outlet so they don't explode. I personally prefer this to extremism and terrorism," Naceri added.